MOBILE
Reviews Featuring 'Storyteller', Plus 'Atelier Ryza 3' and Today's Other Releases and Sales – TouchArcade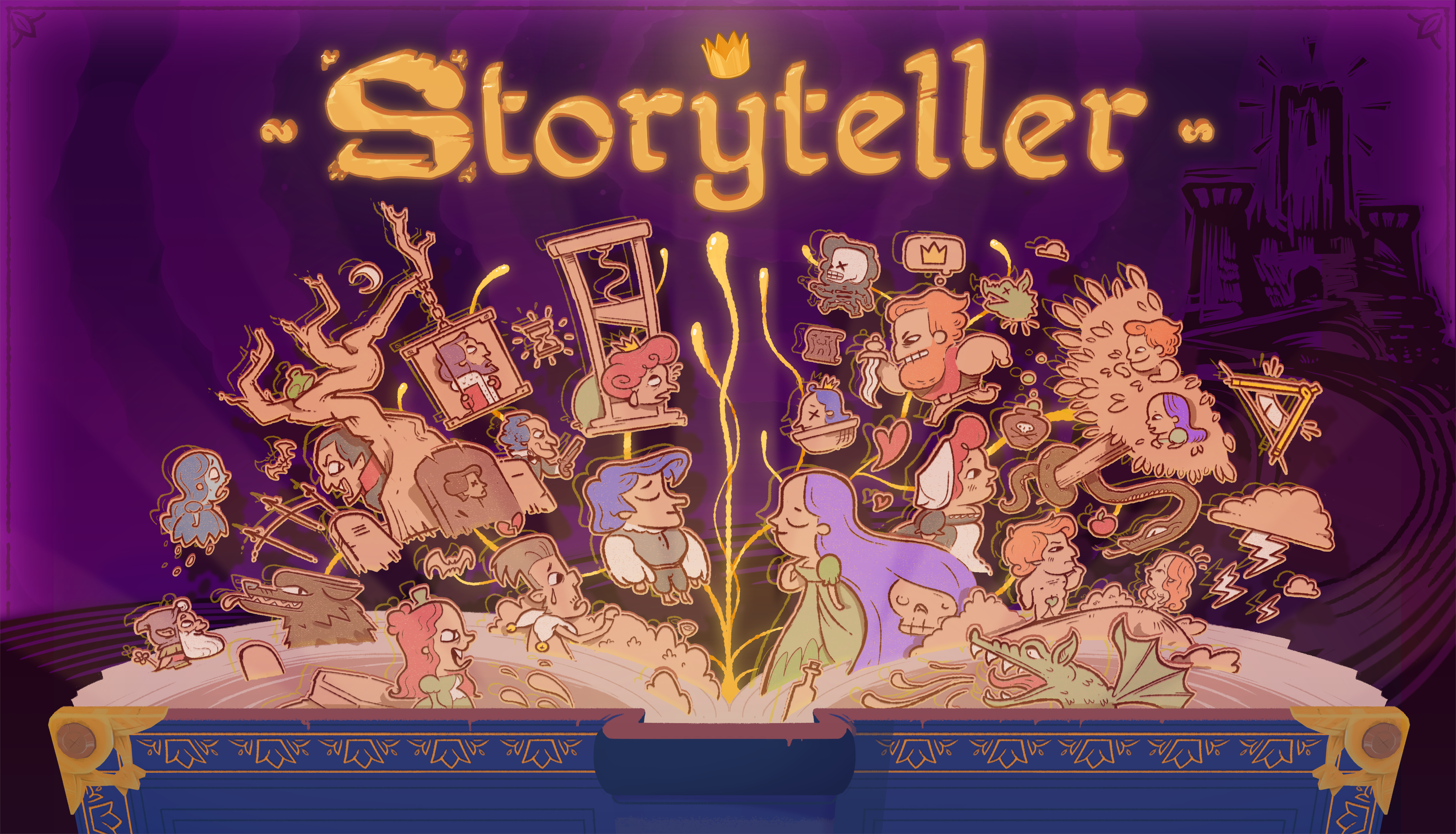 Hello gentle readers, and welcome to the SwitchArcade Round-Up for March 24th, 2023. It turned out to be a fairly busy one today. We've got a little news to look at, plus a review from our pal Mikhail. After that, we get into the many new releases of the day, headlined by the excellent Atelier Ryza 3 from Koei Tecmo. Finally, sales! Some new Mario Day sales and a whole lot more in the inbox, along with the expiring deals for the weekend. Let's check it all out!
News
'Sonic Origins' Gets Super-Charged with 'Plus' on June 23rd
A lot of people expected Sonic Origins to get additional DLC of some kind, and it's now been revealed. Hitting June 23rd, Sonic Origins Plus adds Amy as a playable character in the existing games, lets us finally play as Knuckles in Sonic CD, and tosses in a whopping twelve Sonic Game Gear games that run under emulation. Oh, and there's finally going to be a physical edition. Looks like $39.99 for that, and $9.99 for the Plus DLC if you just want to upgrade your digital edition. Still not quite complete, but twelve Game Gear games for a tenner sure is nice.
Reviews & Mini-Views
Storyteller ($14.99)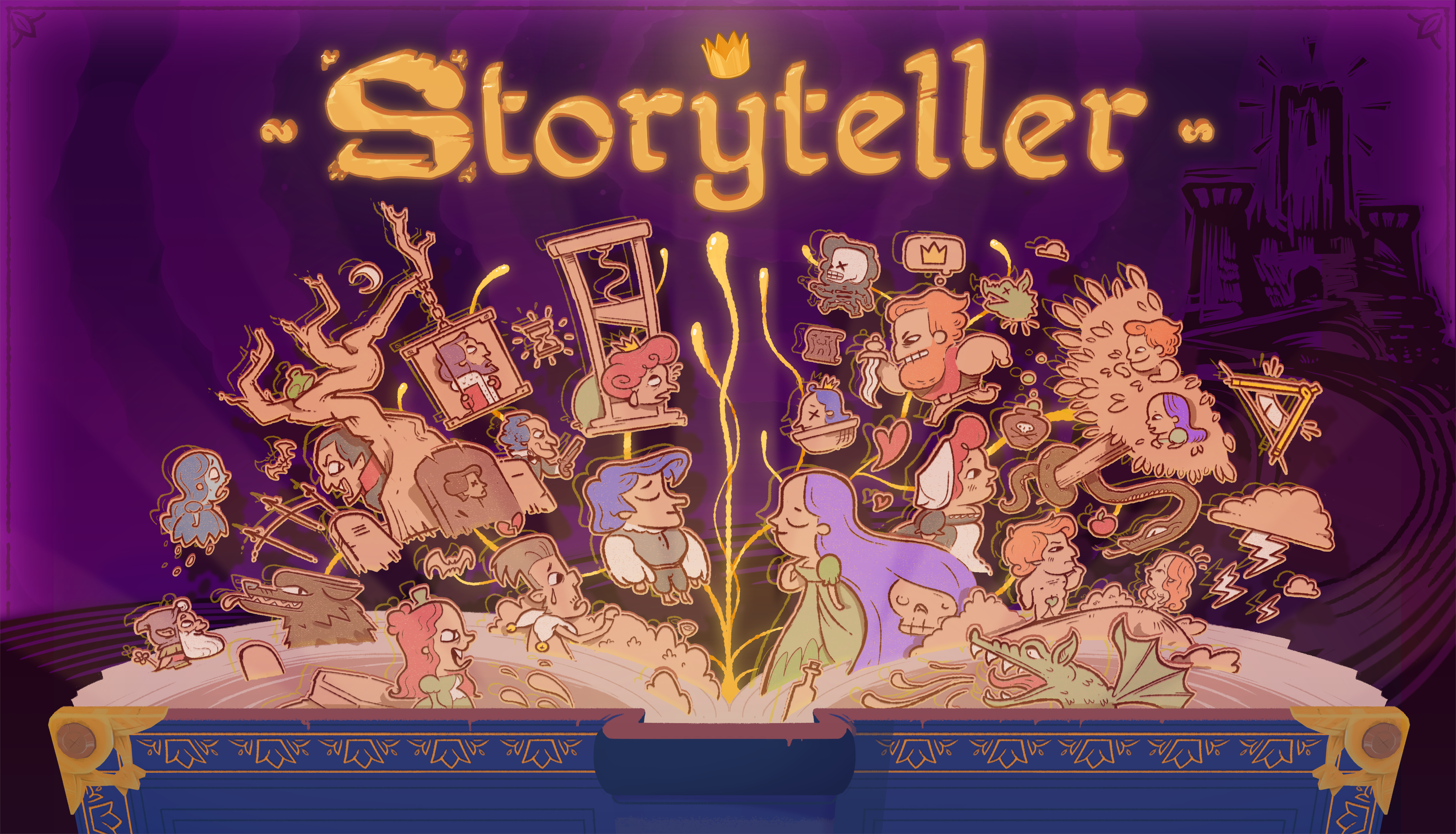 Storyteller from Daniel Benmergui has been a very interesting game to follow. While it has been in development for a very long time, I only learned about it when I saw publisher Annapurna Interactive reveal that it would be handling the release on Nintendo Switch and PC. The premise always seemed interesting, but I was very curious to see if Storyteller stuck its landing. Having played it over the last week on both Switch and Steam Deck, I'm very pleased with Storyteller, but it isn't going to be for everyone.
Games like Baba is You and Scribblenauts excel because they do onboarding right. The former in particular would've flopped if the rules weren't made clear to the player. I mentioned Scribblenauts because the trailer for Storyteller gave me some of those vibes. Storyteller is a puzzle game about completing panels in a book with objects, scenes, and people available for a specific solution. Some puzzles have alternate paths or challenges, but there isn't much replay value beyond that.
Depending on how long you take to solve the puzzles, expect to see everything Storyteller has to offer in about two hours. It is full of delightful animations, designs, and lovely music.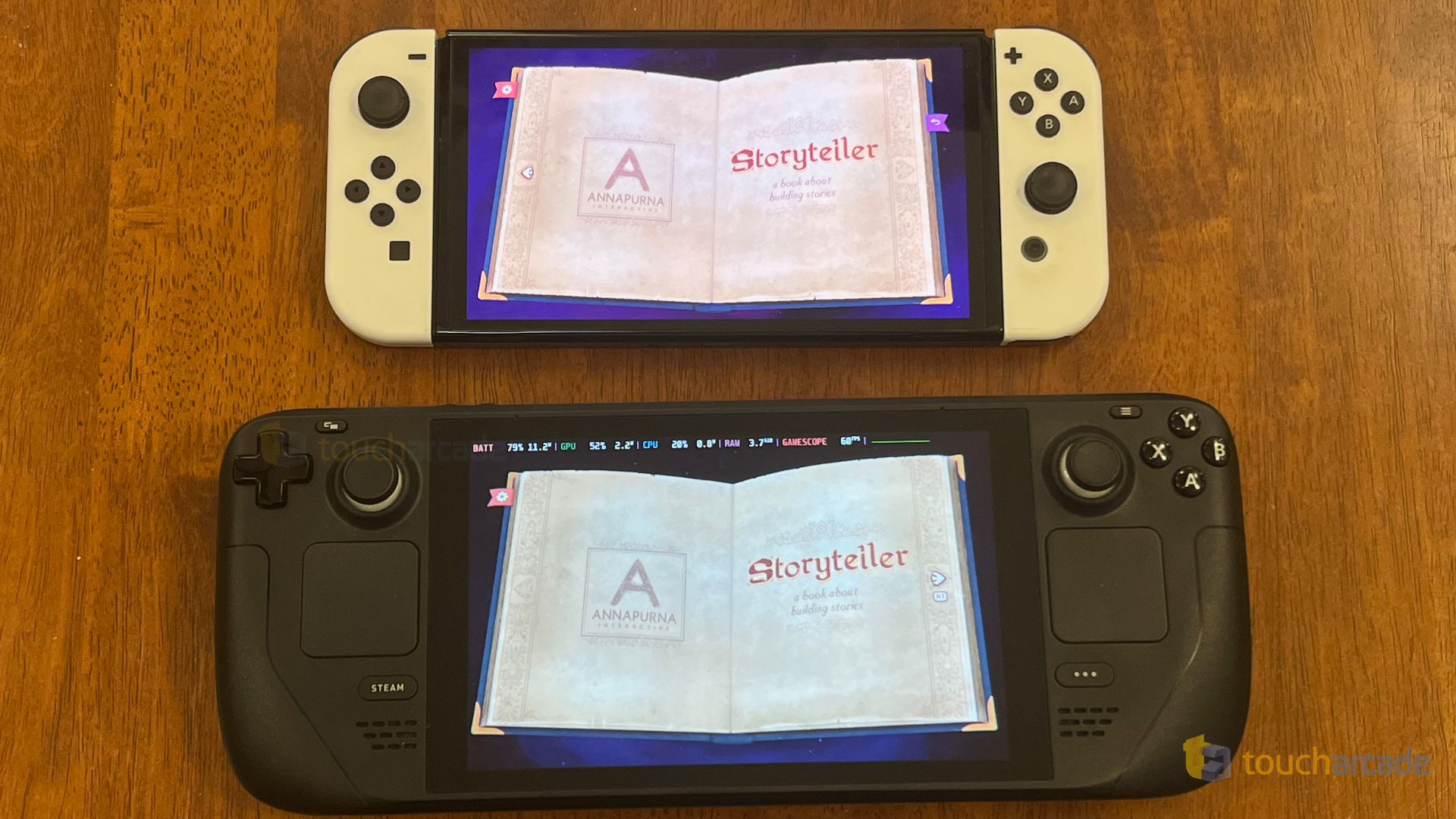 Storyteller Switch vs Steam Deck
Storyteller is definitely a game I enjoy more with touch controls. It is fully playable and intuitive with a controller when I dock my Switch to play on my monitor, but it excels in handheld mode. On Steam Deck, it doesn't have native touch controls right now so keep that in mind. The PC version has better image quality, but the aesthetic scales well across the board. It also has subtle HD rumble feedback on Switch.
Barring its short runtime, my main issue with Storyteller is the lack of any reason to go back and replay it. This isn't a knock on the price, but more that I wanted more from the game. The concept and execution is great, but it feels like an expansion or update down the road would help it a lot.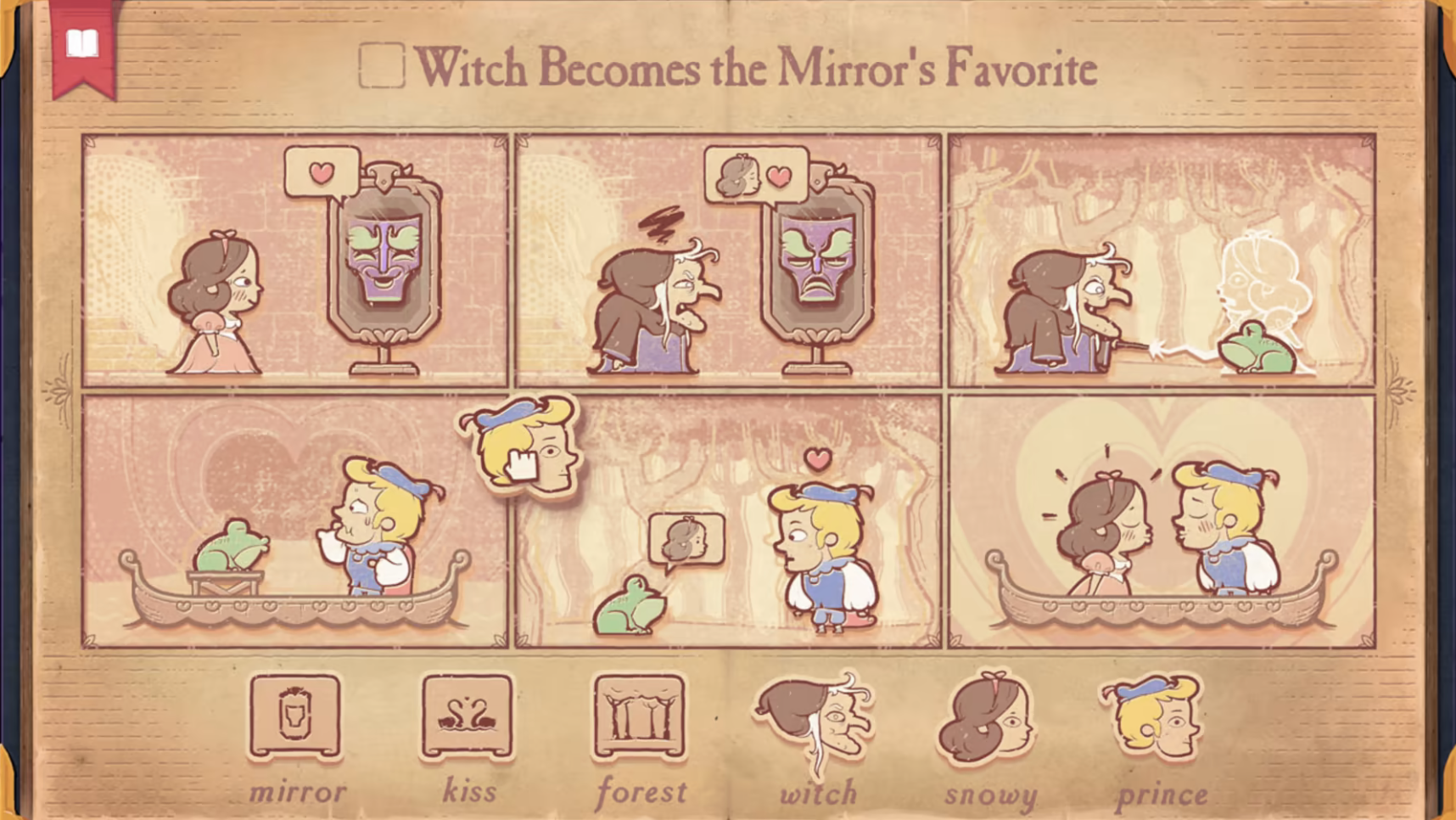 Storyteller feels like the perfect game to play over a few sittings with a cup of coffee in the morning. I enjoyed seeing how various scenes I tried putting together played out with lovely animations, but hoped to see more possibilities for solutions. In its current state, Storyteller is a short but great experience that I recommend to anyone wanting to experience something only possible through games. It also has been a joy to play in handheld mode on Switch. Storyteller is great, but it would definitely benefit from an expanded release that also sees a retail version on Switch. -Mikhail Madnani
SwitchArcade Score: 4/5
New Releases
Atelier Ryza 3: Alchemist of the End & the Secret Key ($59.99)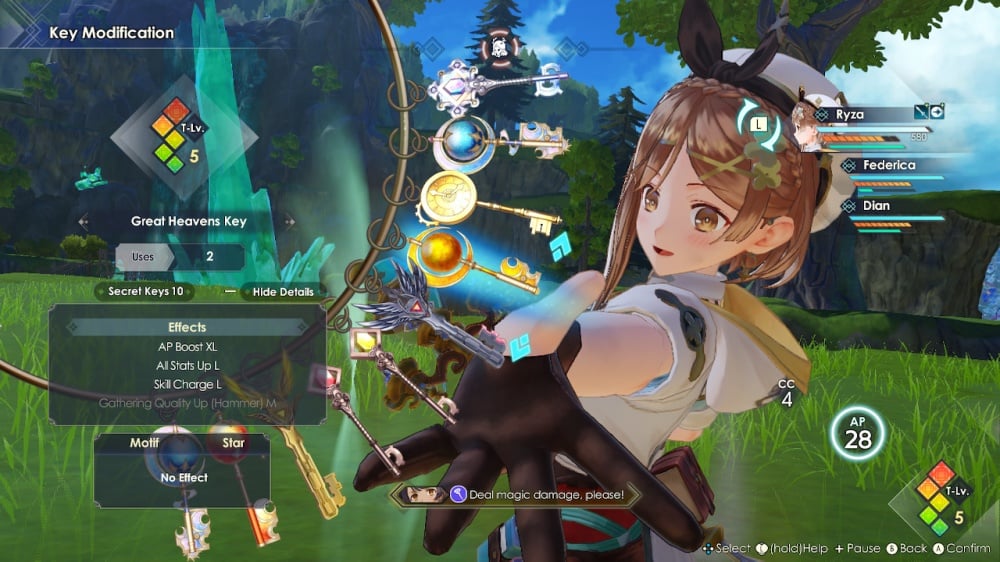 Up until the first Atelier Ryza came out, I had only really dabbled in the Atelier series. But I enjoyed that game so much that it led me to dive in and basically play every Atelier game available on modern platforms, which turned out to be quite a few. Now we're here with Ryza's final adventure, and I'm both incredibly hyped and a little sad. Koei Tecmo has gone all out on this one, with huge open maps to explore, a large cast of party members, and a new Key system to spice up the gameplay. I'll have a full review of this one soon, but I can tell you right now that I've positively adored what I've played so far.
Nefasto's Misadventure: Meeting Noeroze ($14.99)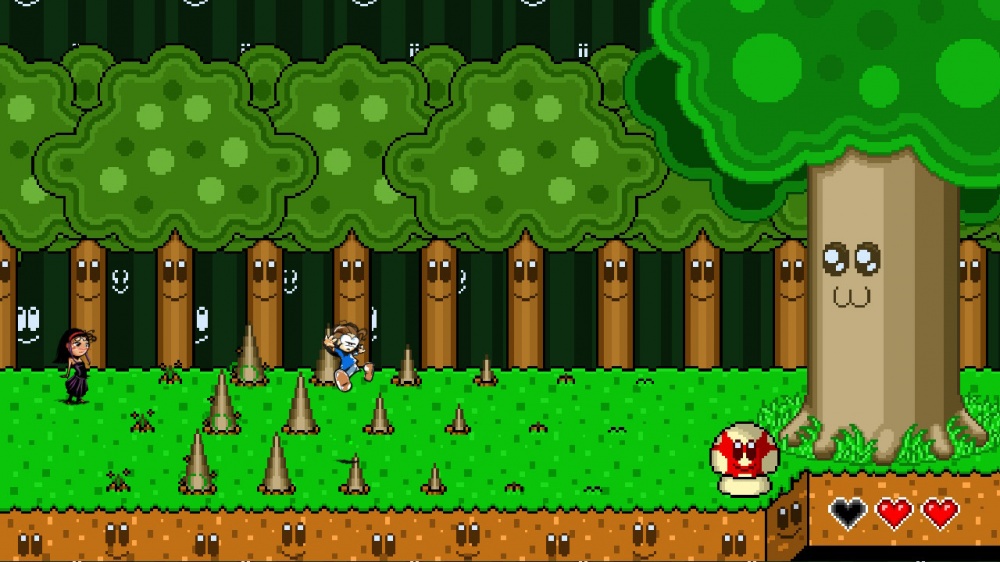 A point-and-click style adventure game that is set inside the world of video games, Nefasto's Misadventure sees you playing as a corrupted piece of data on the verge of being permanently deleted. Well, that wouldn't be very nice. This game leans heavily into parody and fourth-wall breaking, and you're either into that kind of thing or you're not. You'll visit lots of different (and slightly familiar) places, meet weird characters, and have to deal with events that change up the gameplay temporarily. There's even some replay value courtesy of multiple endings, though most of them don't turn out well for Nefasto.
Stones Keeper ($19.99)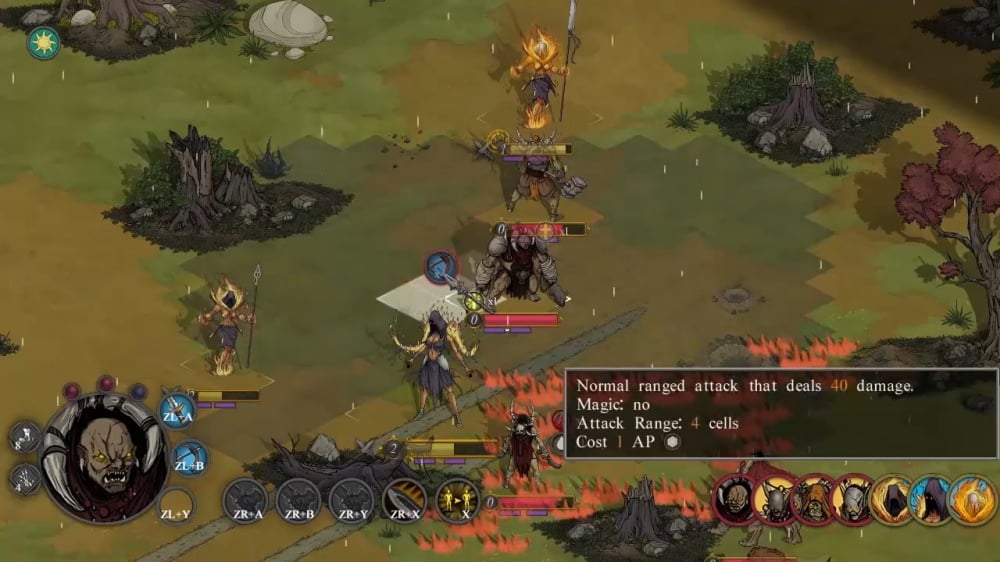 This probably isn't going to win any prizes for its presentation, but Stones Keeper seems to have earned a moderately positive reception on other platforms so I assume the mechanics are more on point. It's a turn-based strategy game with RPG elements wrapped up in a dark fantasy theme. Upgrade your castle to strengthen your forces and tackle forty-five challenging missions of tactical gameplay. Probably worth looking into if you're a fan of the genre.
IDEA ($11.99)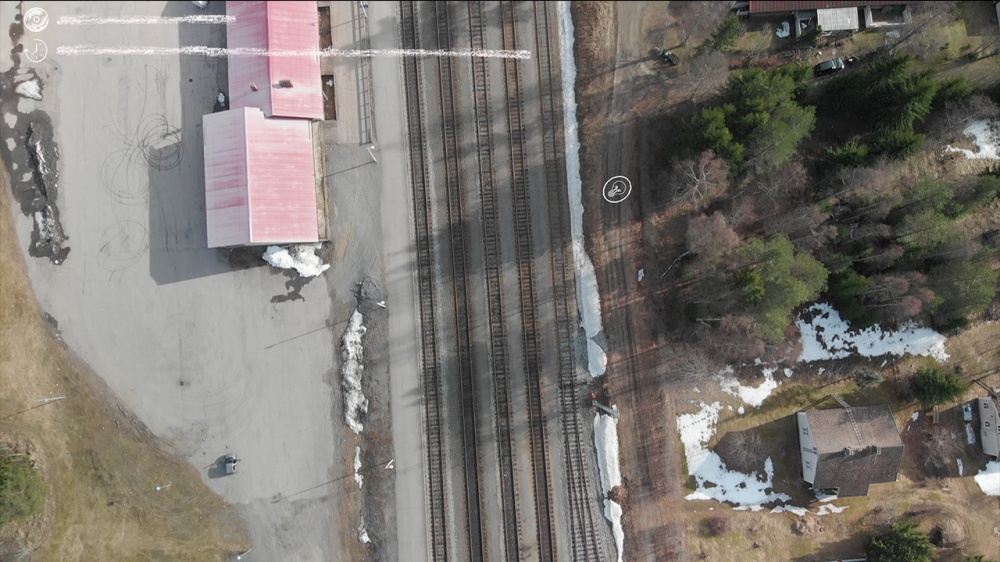 A title consisting of a single common English word and a description that consists of two vague sentences. The screenshots don't help much, either. I don't know what the publisher expects people to do here. Anyway, it's clearly meant to be some kind of art. If that's what you're after today, here it be.
Flashout 3 ($19.99)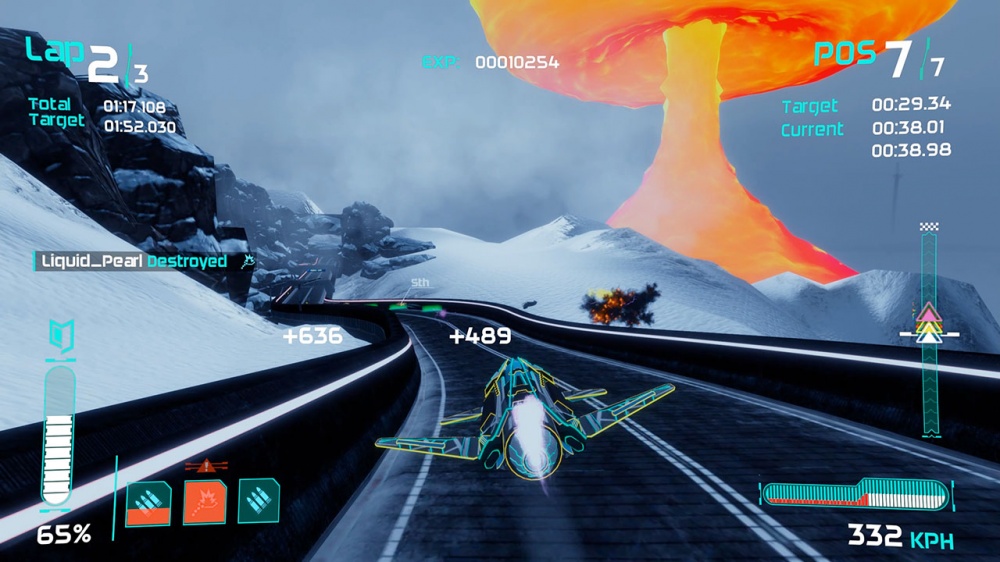 Oh wow, this is a blast from the past. Anyone else remember Flashout? It was a pretty decent Wipeout-inspired series of mobile racers that was fairly popular around ten years ago. Well, here it is on your Switch. You get a campaign with ten tournaments to challenge, eight ships to race, and a nifty split-screen mode for local multiplayer. We've got a few options for zero gravity racing on the Switch, but one more never hurts. I can't believe I'm nostalgic for an iOS game. Time moves too fast, friends.
Overloop ($14.99)
This is a relatively short puzzle-platformer that uses a cloning mechanic for most of its puzzles. Specifically, you're going to be making clones of yourself and sacrificing them in grisly fashion. Don't worry, it's all fairly tongue-in-cheek. I mean, yes, it's gory. But pixel gory! So it's fine. Anyway, it's a really fun game even if the ride only lasts a few hours.
Magic World: Unravel the Magic ($3.99)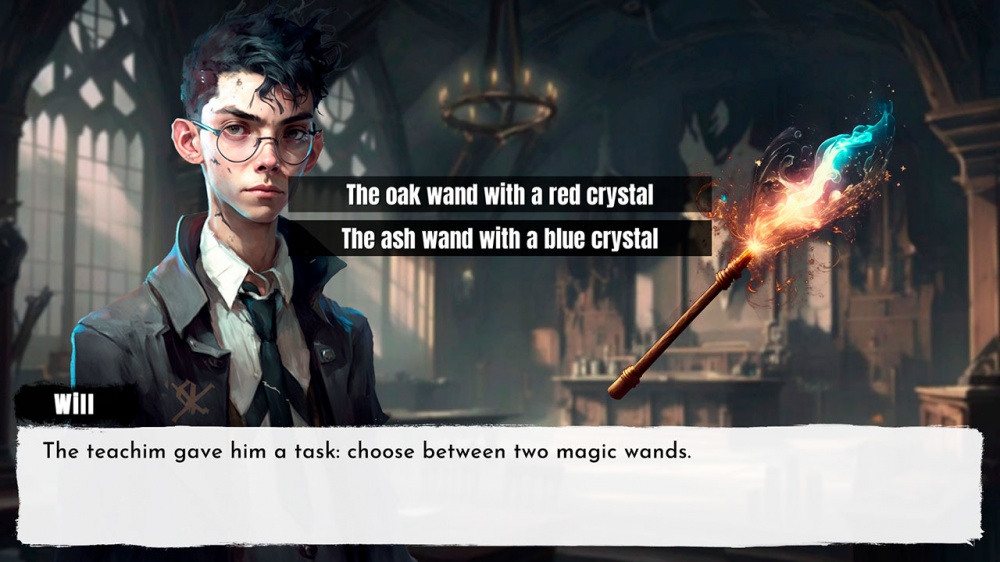 Cooking and Publishing is edging closer to making things people would care about. This is a short choice-based affair where you pick a character and make a series of decisions that lead to one of twenty endings. You'll unlock pictures as you go, so there's something to do beyond reading the banal text.
The Ripper: Serial Killers ($5.99)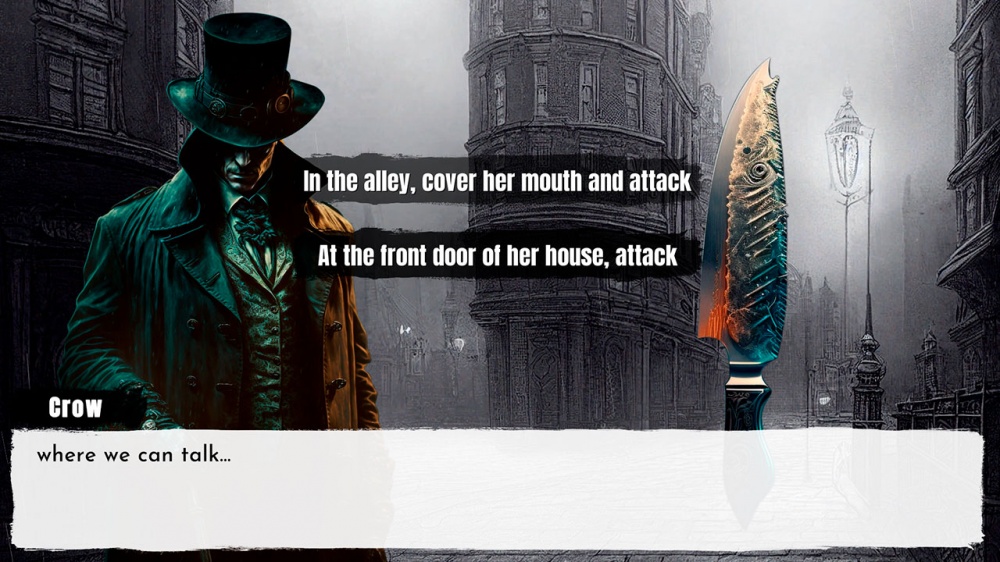 Cooking and Publishing likes its new format so much that it's got a second game today using it. In this one you are apparently the conscience of a serial killer. You know which one. You make decisions that lead to multiple endings. Not much story to speak of, but I suppose it beats plagiarism.
Lila's Tale and the Hidden Forest ($4.99)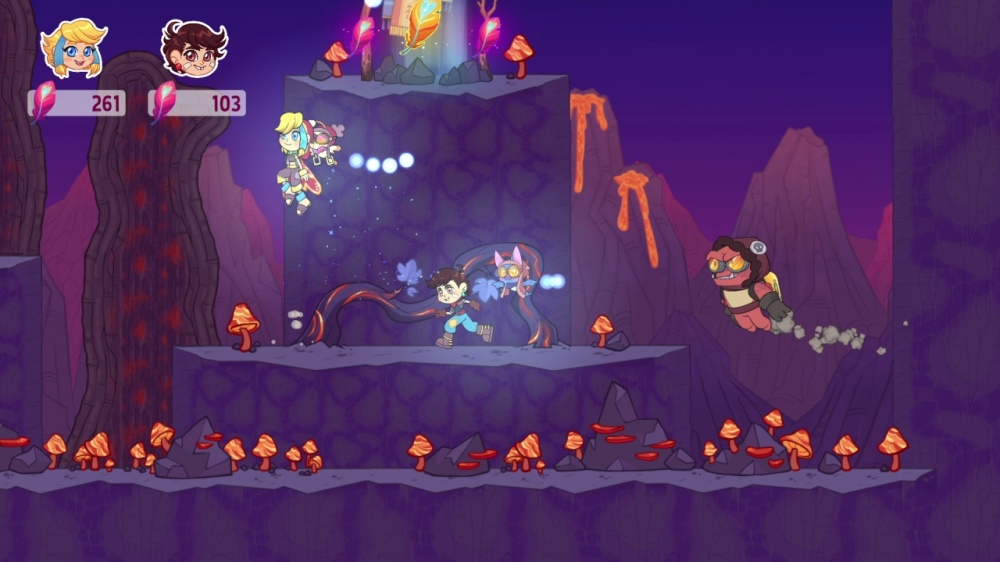 A very simple, straightforward 2D platformer for one or two players via local multiplayer. Play through multiple stages set across three different world types. This looks slightly under the usual five dollar Switch platformer bar, but I suppose its co-op play gives it something to help it stand out.
Isle of Jura Fishing Trip ($13.99)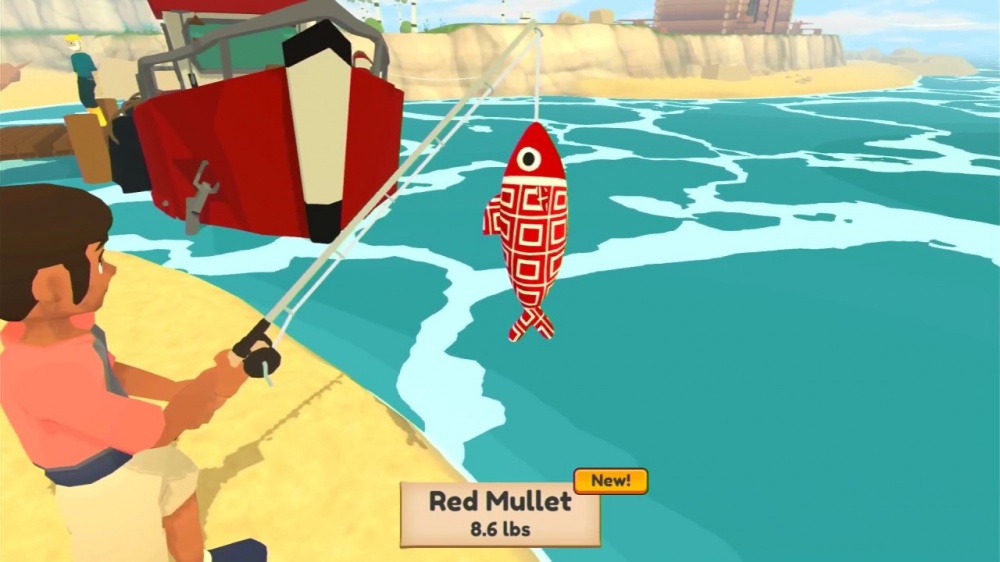 About as normal of a fishing game as it gets, but it uses a very different aesthetic from what we usually see in this genre. There are more than fifty species of fish to catch, and you can make use of three different fishing techniques. Seems a bit thin for the price, but you might feel differently.
Steel Defier ($4.99)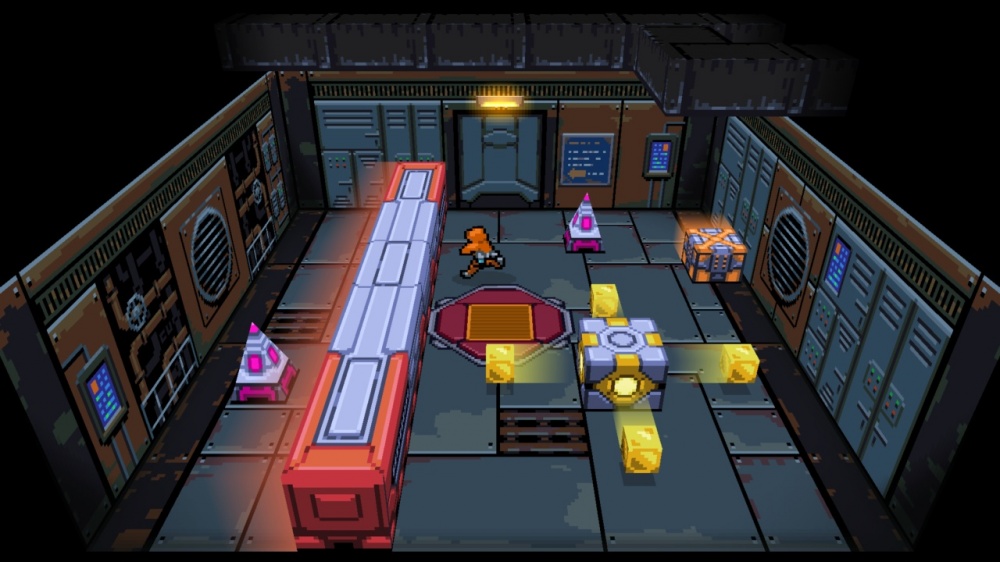 Is he a defier made of steel, or does he defy steel? Sigh. Too many questions. This is sort of a puzzle-action game where you're exploring a spaceship whose defense systems are going berserk. Carefully make your way through forty rooms, picking up key cards and avoiding hazards in order to survive and potentially make your escape. You can get upgrades as you go, granting you new abilities.
Air Hockey Arcade: Casual Board Game ($9.99)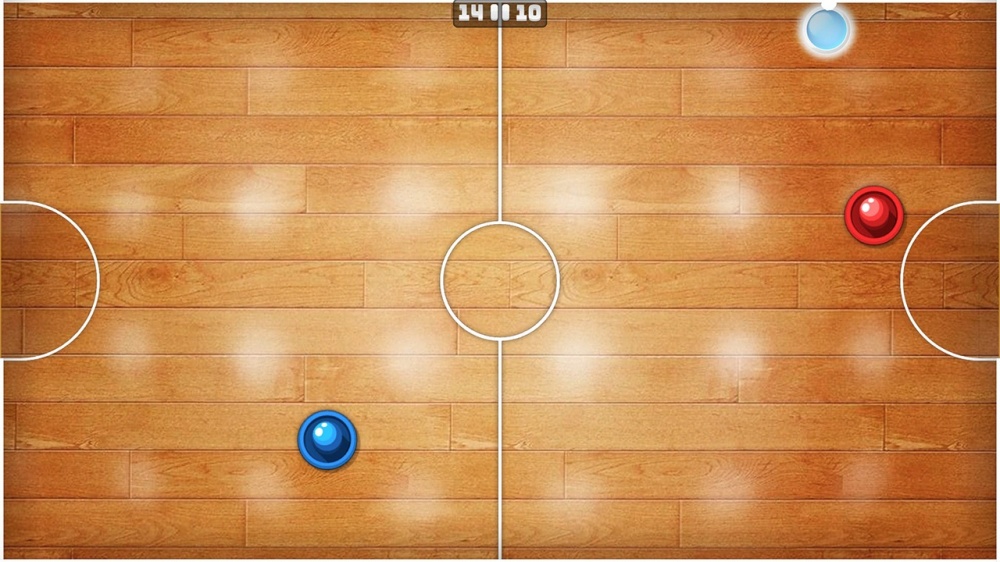 Air hockey isn't a board game, Megame. Supports one or two players locally and is every bit as cheap and meager as it looks. Ten bucks? You've got to be kidding me.
MiniCar Extreme Car Driving Racing (Truck, Suv, Sedan, Cars) ($4.99)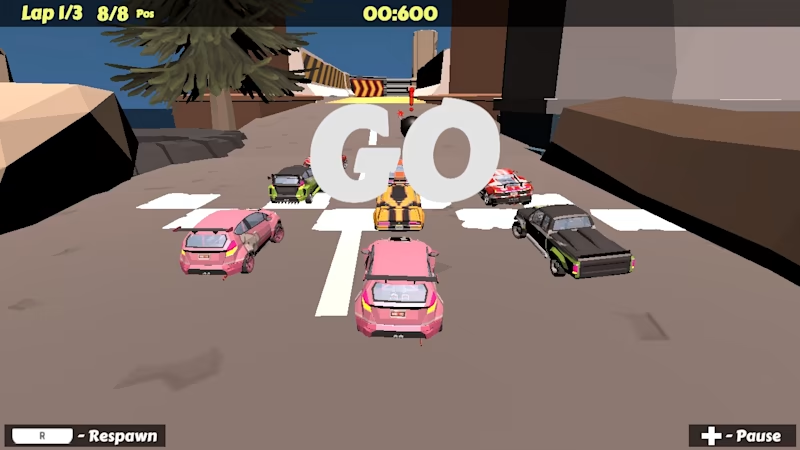 Did the Switch eShop need another low-rent minicar racing game? Apparently VG Games thought so. One or two players via local multiplayer. Nothing else to say about it except that you can almost certainly find a better way to spend a fiver.
Sales
(North American eShop, US Prices)
Some interesting sales in the list today. I know I say that a lot, but it's usually true. Mr Driller DrillLand is at a ridiculously low price, so make sure you buy it. Have a gander at the new crop of Mario Day sales, which are the big hitters of the series as far as Switch games go. The Resident Evil Cloud Versions are all on sale in case you actually want those. Examine that outbox too, as it has neat games like 9th Dawn III and Cleopatra Fortune in it.
Select New Games on Sale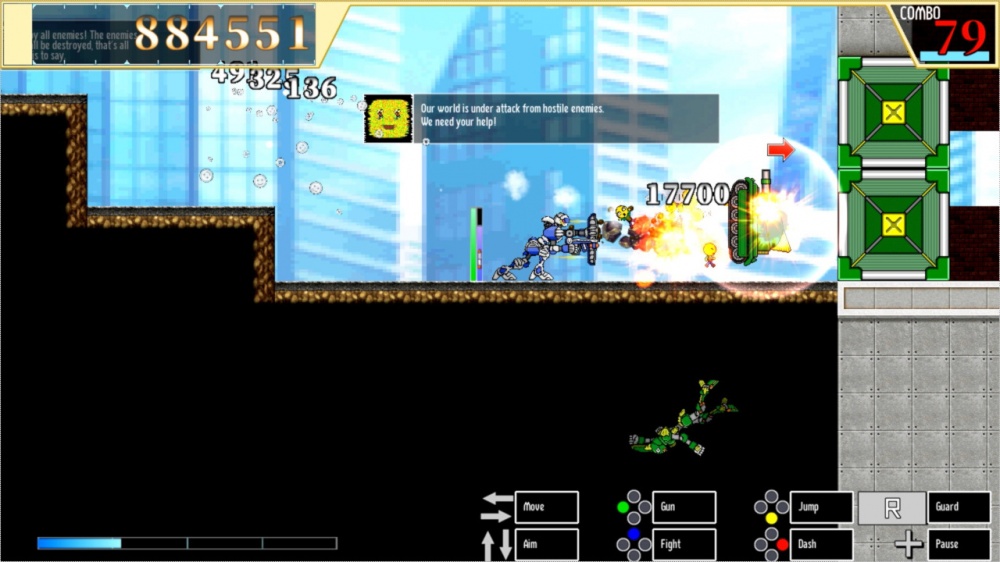 PGMS BombMachine Gunzohg ($4.79 from $5.99 until 3/30)
PGMS Pentacore ($7.99 from $9.99 until 3/30)
Snake Core ($6.74 from $8.99 until 3/31)
Tangledeep ($9.99 from $19.99 until 3/31)
Silver Falls: Ghoul Busters ($9.59 from $11.99 until 3/31)
Mr Driller DrillLand ($5.99 from $29.99 until 4/3)
SD Gundam Battle Alliance ($35.99 from $59.99 until 4/3)
JoJo's Bizarre Adventure ASB R ($32.49 from $49.99 until 4/3)
Super Cyborg ($2.79 from $6.99 until 4/3)
Taiko no Tatsujin Rhythm Fes Deluxe ($39.59 from $54.99 until 4/3)
Furi: Modore Edition ($9.99 from $24.99 until 4/3)
W.A.R.P. ($2.49 from $4.99 until 4/4)
After Wave: Downfall ($3.74 from $14.99 until 4/4)
Dyna Bomb ($3.74 from $14.99 until 4/4)
COGEN: Sword of Rewind ($14.99 from $24.99 until 4/6)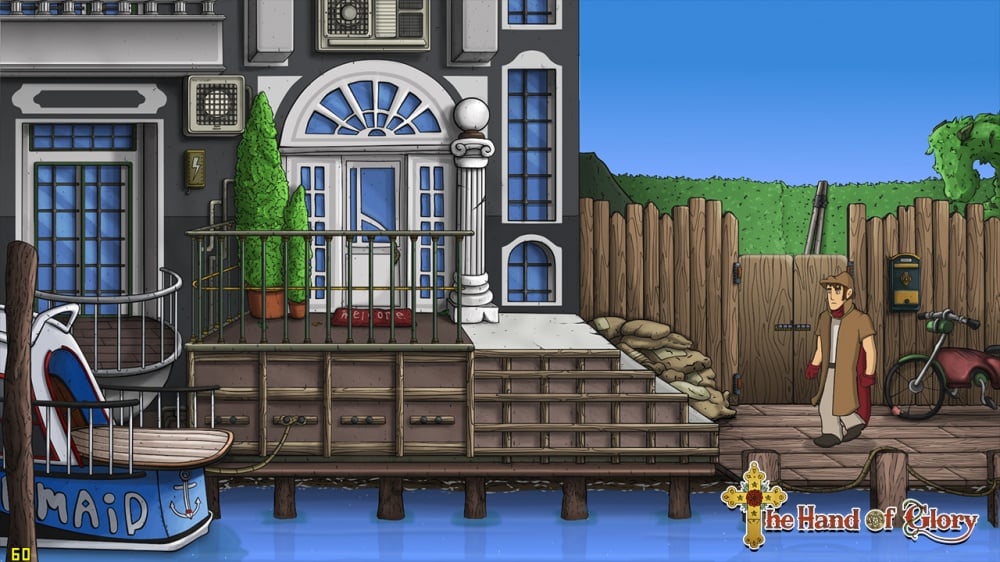 The Hand of Glory ($9.49 from $18.99 until 4/7)
Hentai RPG Isekai Journey ($3.99 from $8.99 until 4/7)
Collab Ball ($2.99 from $4.99 until 4/7)
Resident Evil 2 Cloud Vers. ($29.99 from $39.99 until 4/7)
Resident Evil 3 Cloud Vers. ($19.99 from $29.99 until 4/7)
Resident Evil Village Cloud Vers. ($29.99 from $39.99 until 4/7)
Resident Evil 7 Biohazard Cloud Vers. ($29.99 from $39.99 until 4/7)
New Super Mario Bros. U Deluxe ($39.99 from $59.99 until 4/8)
Super Mario Maker 2 ($39.99 from $59.99 until 4/8)
Super Mario Odyssey ($39.99 form $59.99 until 4/8)
Mario Kart 8 Deluxe ($39.99 from $59.99 until 4/8)
Atone: Heart of the Elder Tree ($8.99 from $14.99 until 4/13)
Far: Changing Tides ($7.99 from $19.99 until 4/13)
Tempus ($4.89 from $6.99 until 4/13)
Kawaii Slime Arena ($4.19 from $5.99 until 4/13)
Astronite ($10.49 from $14.99 until 4/13)
Eight Dragons ($1.99 from $7.99 until 4/13)
Mystic Fate ($2.49 from $9.99 until 4/13)
Superola Champion Edition ($2.49 from $4.99 until 4/13)
Sakura Neko Calculator ($3.99 from $4.99 until 4/13)
Sales Ending This Weekend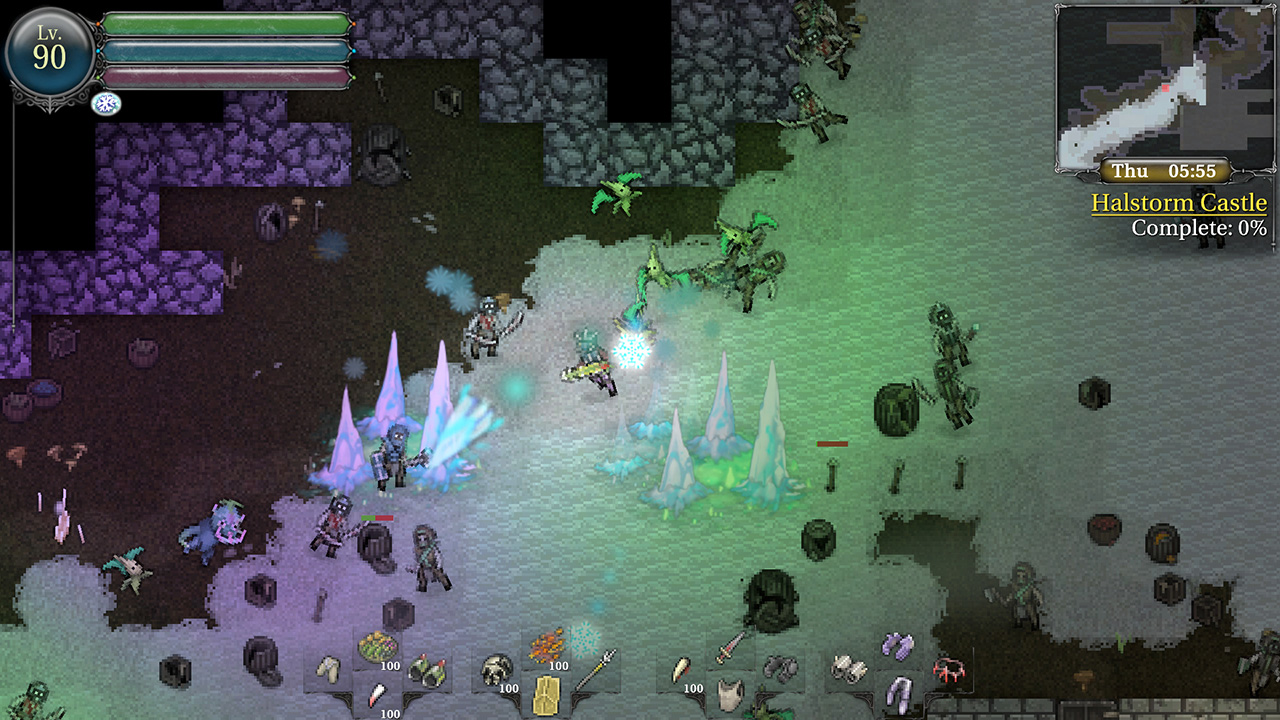 9th Dawn III ($8.79 from $15.99 until 3/25)
Anno: Mutationem ($17.49 from $24.99 until 3/25)
Cleopatra Fortune S-Tribute ($11.99 from $14.99 until 3/25)
Cotton 2 Saturn Tribute ($14.39 from $17.99 until 3/25)
Cotton Boomerang Saturn Tribute ($14.39 from $17.99 until 3/25)
Deathsmiles I-II ($31.99 from $39.99 until 3/25)
Elevator Action Returns S-Tribute ($11.99 from $14.99 until 3/25)
fault StP Lightkravte ($13.49 from $17.99 until 3/25)
Filmechanism ($13.99 from $19.99 until 3/25)
Flewfie's Adventure ($5.49 from $9.99 until 3/25)
Game Tengoku CrusinMix Special ($14.99 from $29.99 until 3/25)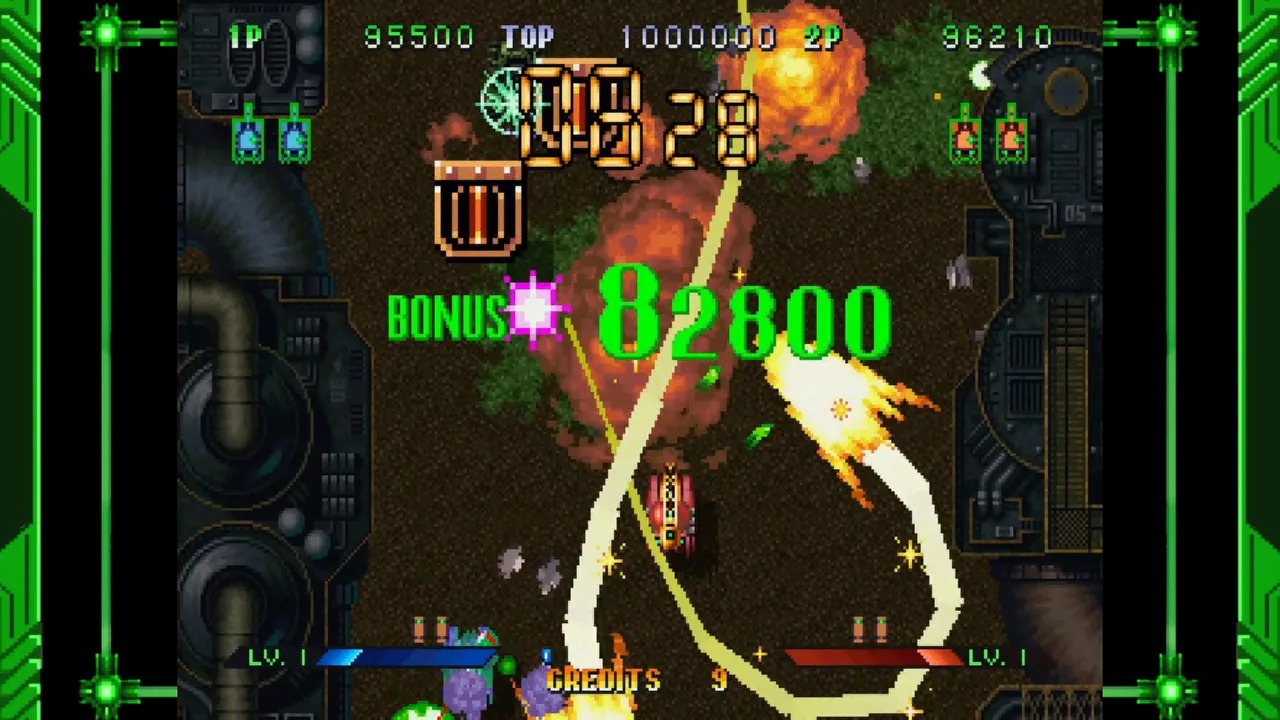 Guardian Force Saturn Tribute ($14.39 from $17.99 until 3/25)
Layer Section & Galactic Attack S-Tribute ($23.99 from $29.99 until 3/25)
NeverAwake ($21.24 from $24.99 until 3/25)
Pinku Kult Hex Mortis ($5.49 from $9.99 until 3/25)
Puzzle Bobble 2X/Puzzle Bobble 3 S-Tribute ($11.99 from $14.99 until 3/25)
Secrets of Light and Shadow ($11.25 from $15.00 until 3/25)
Super UFO Fighter ($8.39 from $11.99 until 3/25)
Touhou Luna Nights ($12.59 from $17.99 until 3/25)
Red Wings: American Aces ($1.99 from $11.99 until 3/26)
That's all for today and this week, friends. We'll be back next week with more new releases, sales, reviews, and maybe even some news. I really need to find a way to stop playing Powerwash Simulator. It's devouring my free time and even starting to invade my dreams. Well, these things happen. I hope you all have a great weekend, and as always, thanks for reading!