NINTENDO
Nintendo Unveils Promotions For "MAR10 Day" Including New System Bundle – News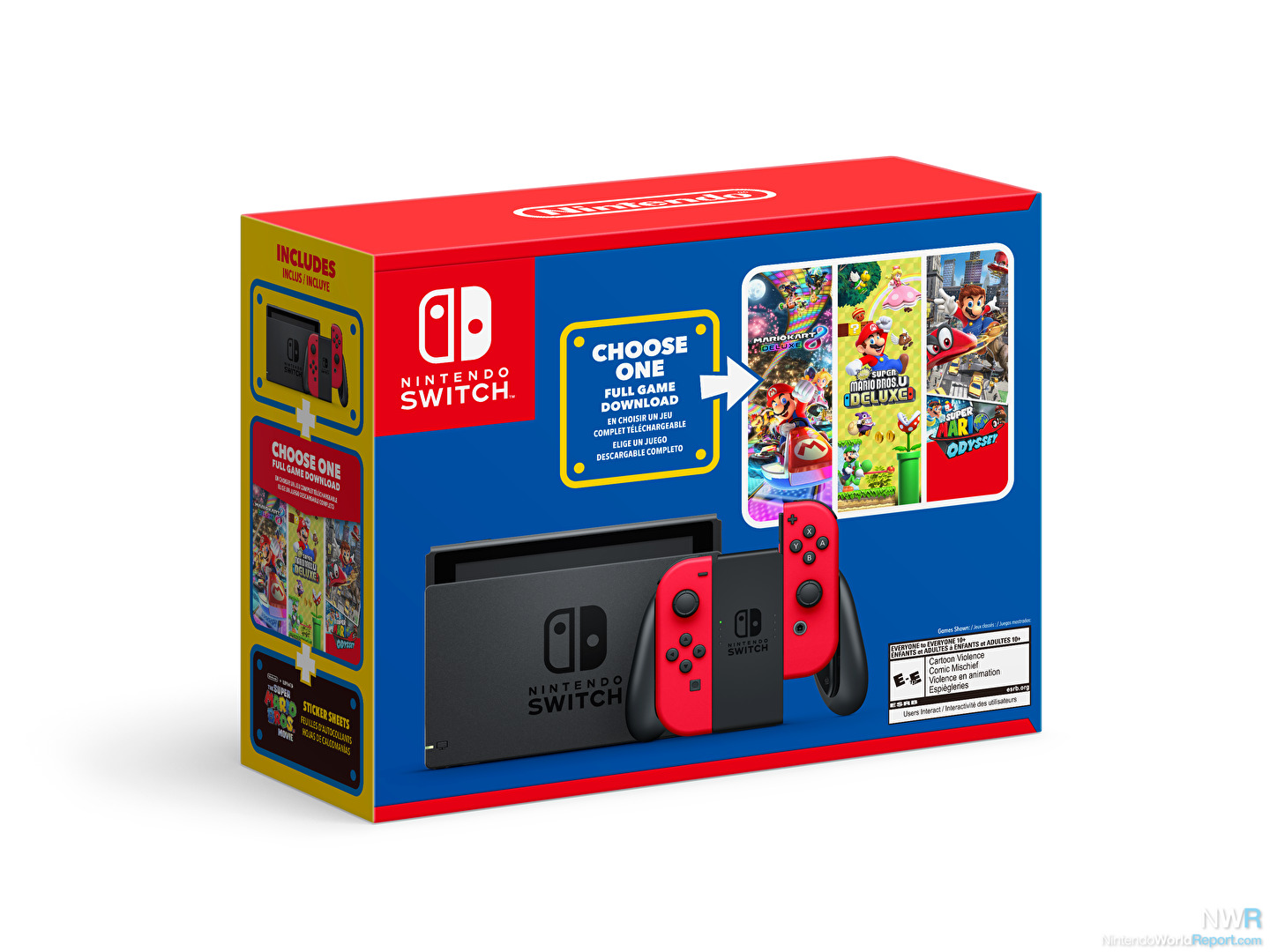 No games, but some new low prices on catalogue ones.
The day of the plumber is next Friday and Nintendo of America is going all out for it.
March 10 (MAR10) will be headlined by the launch of a new Switch bundle – standard screen – for US$299.99 that includes one of the "choose your game" options; the selectable games are Mario Kart 8 Deluxe, Super Mario Odyssey, or New Super Mario Bros. U Deluxe. The system will also come with two red Joy-Cons and stickers for the now-launching April 5 Super Mario Bros movie.
A three-pronged sale will also be a part of the festivities; from March 5 – 11 select retailers will be offering US$20 off games including MK8 Deluxe, Odyssey, NSMBU Deluxe, Super Mario 3D World + Bowser's Fury, and Mario Party Superstars "and many more". The digital component will come in two parts, the first beginning on the 10th and including Superstars as well as the related games Yoshi's Crafted World, Donkey Kong Country: Tropical Freeze, and Luigi's Mansion 3 on sale until the 23rd. The second digital sale begins on March 24 and includes MK8 Deluxe, Super Mario Maker 2, Odyssey, and 3D World + Bowser's Fury with the deals running to April 7.
The Mario Kart 8 Booster Course Pass Wave 4 is part of the festivities, as well as an in-store event at GameStop from noon – 4 pm local time on Saturday, March 11 with exclusive swag.