PLAYSTATION
From Rush of Blood to Switchback VR, Supermassive Games discusses leveling up on PS VR2 – PlayStation.Blog
Switchback VR is our first on rails shooter horror VR game since Until Dawn: Rush of Blood, which was an original title for PS VR in 2016. We remember Rush of Blood fondly, along with the community who like us, remember daring their friends and family to try it as their first VR experience.
Due to the innovative and immersive offering of the PS VR2, the experience of Switchback VR has intensified since its predecessor, taking players for a multisensory ride through ghost-ships, witch-hunts, vampire nests and the lair of a sadistic killer on a fast-paced horror experience. Here's how we used PlayStation VR's immersive new features to elevate this experience:
Don't blink!
Using eye tracking, your enemies are upon you with every blink of an eye, with others that only move when you're not looking at them!
Hold on tight
Endure every bump and drop as your cart speeds along the tracks with haptic feedback, as well as the all-weather effects including wind, rain and sand that falls from the Ancient Sumerian temples bringing that true roller-coaster feeling to life.
Feel the tension
Discover and shoot gun crates around your environment and unlock powerful new weaponry. Adaptive triggers make each weapon feel unique as they all have their own resistance levels. Get ready to unload on terrifying enemies that emerge from the shadows. Whether it's the Revolver, Shotgun, Uzi or one of the other weapons, don't forget to reload otherwise your time on the ride could be very short!
Mind your head
Avoid falling beams, overturned buses and hanging witches. Headset rumble ensures that you'll feel it if you don't!
Hearing voices 
Listen to your enemies scream from all around you and if you think closing your eyes will help … think twice. To heighten the terror, demons will whisper in your ear with 3D audio.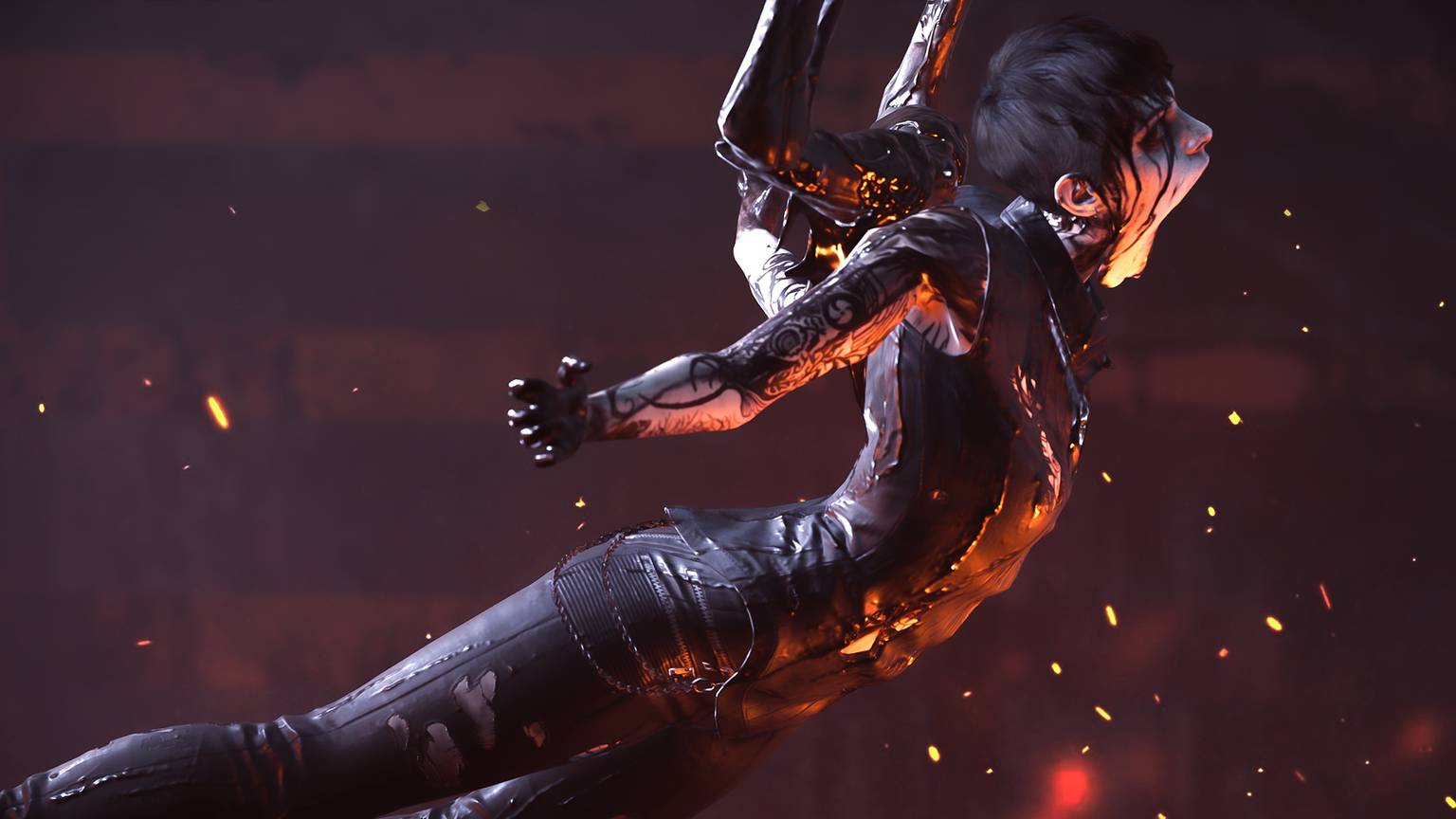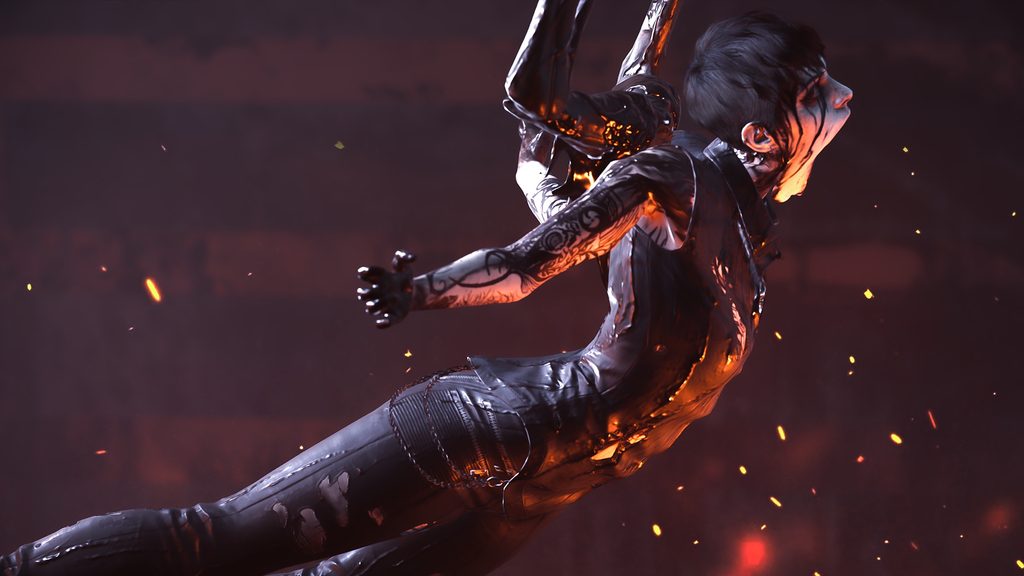 Download the image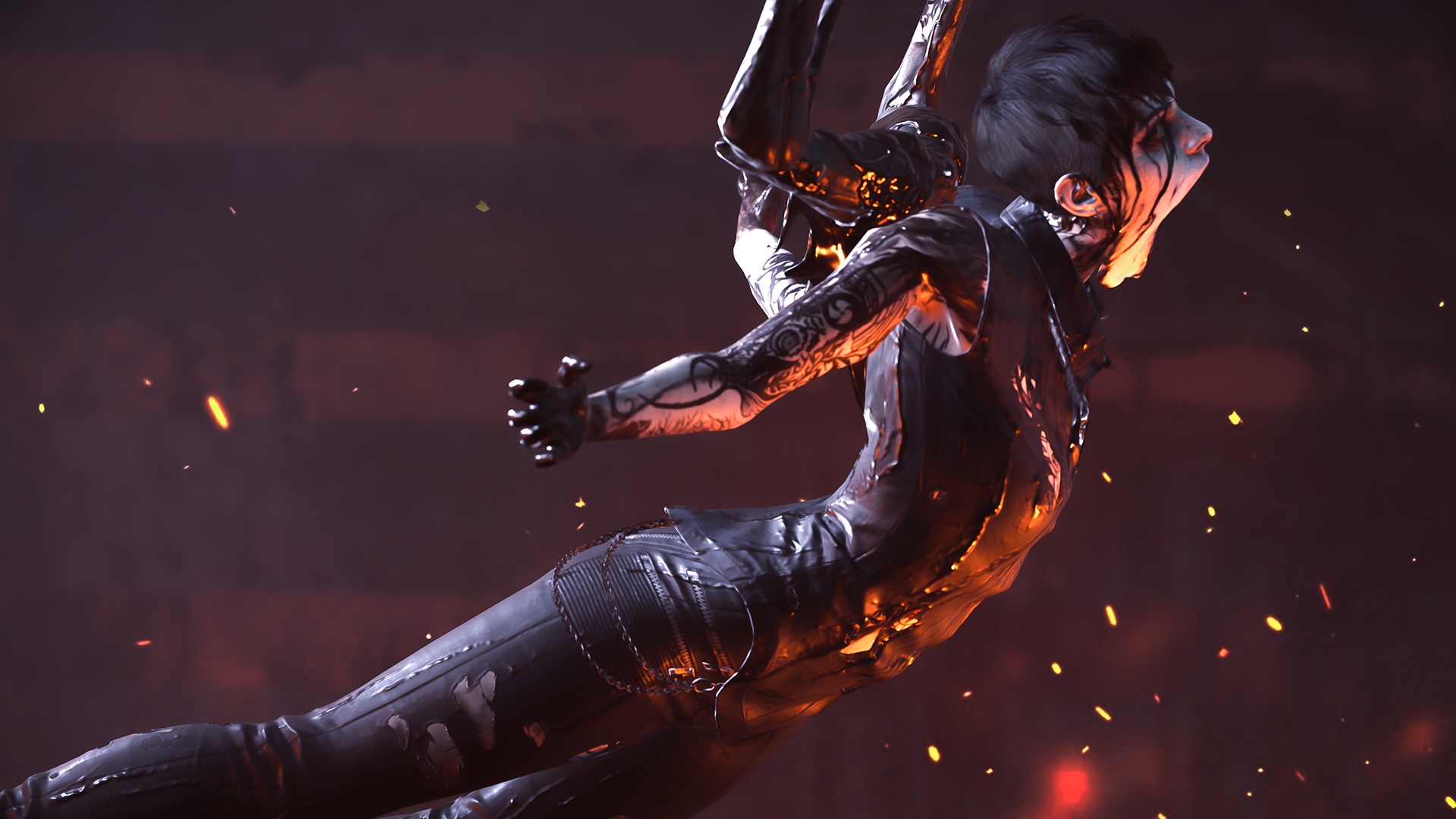 It's your own personal nightmare where each track has multiple terrifying paths. No two runs will be the same, do you choose to face demon dogs or masked mannequins? Do you choose to be an enabler of death, or let someone live? Every obstacle will test your reactions in this terrifying multisensory VR horror experience. The Curator is watching, so choose wisely.
Switchback VR brings you face to face with the most terrifying antagonists from Season One of the Dark Pictures Anthology – from horrific Ghost Ship apparitions in Man of Medan and faceless enemies in Little Hope's witch trials, to the vampire hordes of House of Ashes and the twisted serial killer in The Devil in Me. As you face off with these enemies and try to survive, spare a thought for our designers who have had to put themselves in these terrifying environments time and time again! Whether it's designing gruesome traps at the World's Fair Hotel or creating the stalking, evil Sailor Girl from Man of Medan, even our designers aren't immune to the scares!
We have been overwhelmed by the positive response from the players since the announcement of The Dark Pictures: Switchback VR, with so many reminiscing on their experiences of Rush of Blood.
We cannot wait to share this all new experience in VR exclusively on PlayStation VR2 this March 16.
Get your guns ready, enjoy the ride, and remember…don't blink!
Players can now pre-order The Dark Pictures: Switchback VR exclusively for PlayStation VR2. All pre-orders will receive additional content including:
Intricately detailed skull and bones cart, lovingly crafted from your victims' bones! Complete with vertebrae wheels and femur wings.
The Golden Gun will help confront the hideous demonic incarnations of persecuted 'witches' and fight for your life against hordes of vampires.
Load up the Demon Gun with its unnerving eyes that continue to move as you confront your enemies.
Plus, a skull bobble-head for your cart to keep you company as you face terrifying antagonists.