PLAYSTATION
Everything happening at Evo 2023 – PlayStation.Blog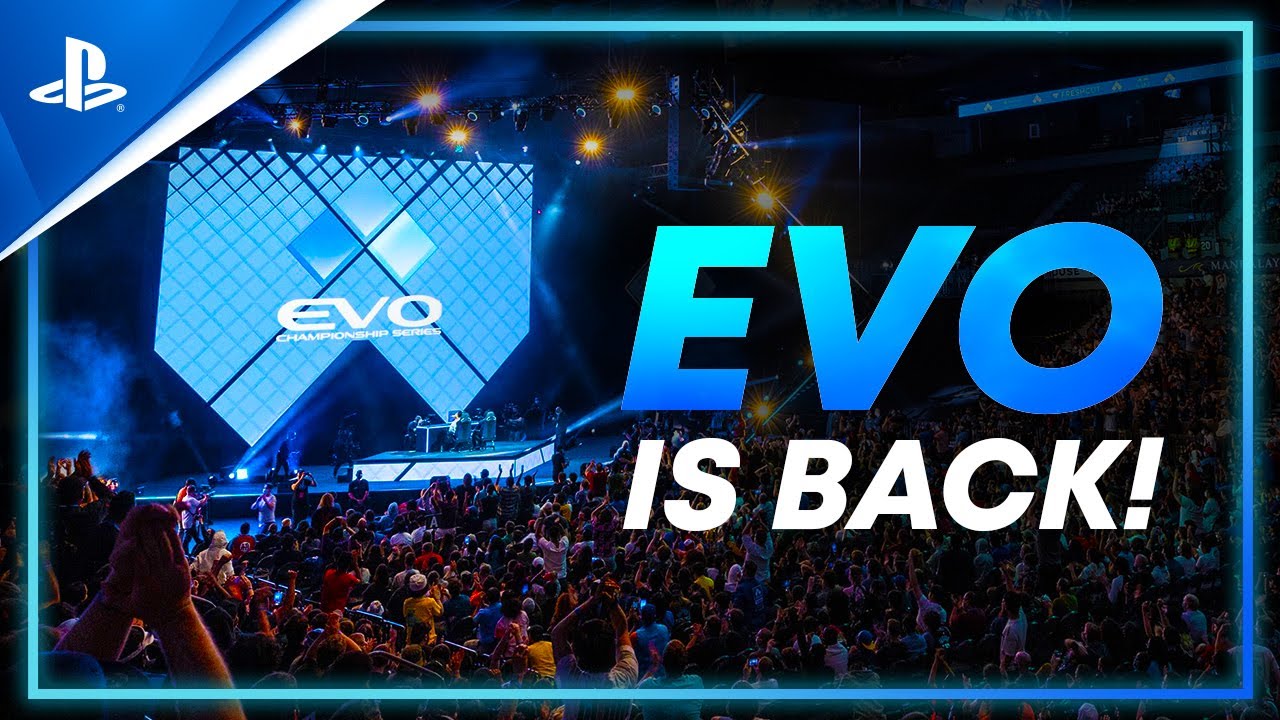 Mark your calendars. This year's Evolution Championship Series (Evo) takes place from August 4 to 6. For fighting game enthusiasts, 2023 is certainly starting to feel like the year of the fighting game, with a tidal wave of highly anticipated titles like the recently released Street Fighter 6, Mortal Kombat 1 launching September 19,  Tekken 8 on the horizon, Riot Games' intriguing new foray into the genre, and much more to come.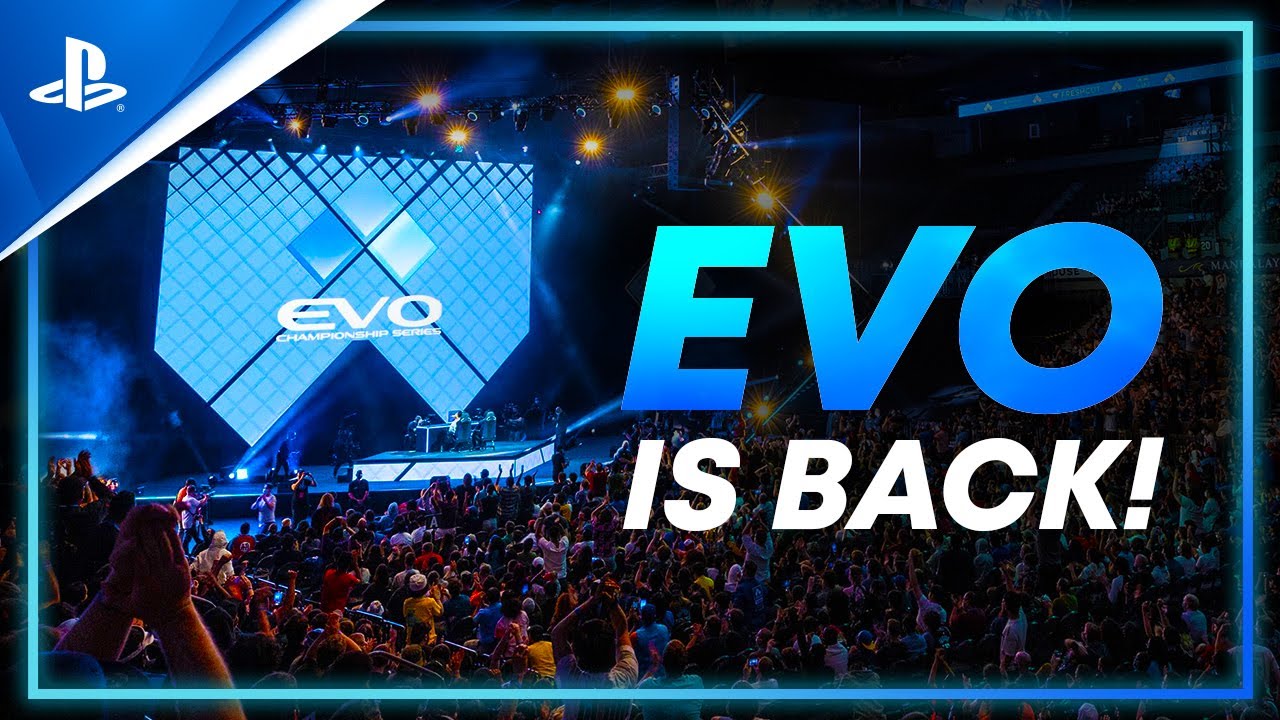 What Is Evo?
Photograph by Robert Paul for Evo
Evo is the largest fighting game tournament in the world. Each year, thousands of fans, competitors, vendors, and publishers gather in Las Vegas to celebrate the thrill and spectacle of fighting games. The best players in the world compete across eight games for three days to make it to the coveted main stage, while spectators worldwide cheer them on. It's an event no fighting game fan should miss.
We've compiled a guide of everything happening at the show this year to prepare you for the biggest weekend in the fighting game community. 
The biggest Evo yet
We're excited to share that Evo 2023 has set a record for tournament participation. With over 9,000 competitors from 71 countries slated to compete in this year's competition and a record-breaking number of Evo attendees, we're set to witness the biggest in-person fighting game competition in Evo history. 
Photograph by Robert Paul for Evo
The PlayStation booth will also return and provide a multitude of events and fan experiences, including open sign-up community tournaments, where attendees can win prizes like PS5 consoles, DualSense Edge wireless controllers, Pulse 3D wireless headsets, PlayStation VR2 headsets, PlayStation Plus Plus vouchers, and even the new Street Fighter 6-themed Razer Kitsune hitbox. 
Be on the lookout for the Experience PlayStation Quest to receive unique PlayStation Stars digital collectible codes scattered across the floor and livestreams. Players at the show will be able to add rare Evo-themed digital collectibles to their display case while viewers at home will have an opportunity to grab a special Chun-Li collectible from Street Fighter 6 by keeping an eye out for codes in the Evo stream chat.  
What's new at the show
Attendees will be able to get their hands on early previews of the most anticipated upcoming fighting game titles, including Mortal Kombat 1 and Tekken 8, and even try out a demo of Riot Games' upcoming "Project L." 
We're also hosting a cosplay contest that is sure to showcase the most vibrant and striking characters from your favorite fighting games. Come witness the imagination the fighting game community has to offer.
Photograph by Robert Paul for Evo
Crunchyroll is joining us at Evo 2023 with a special interactive booth. Those who revel in cursed energy may enter The Jujutsu Kaisen Experience, where fans will immerse themselves in the show's expansive, iconic moments. Attendees can also take picture-perfect moments in all-new digital photo stations featuring some of the most beloved anime on Crunchyroll, including One Piece, My Hero Academia, and Spy x Family. 
Everyone is welcome to take a bit of Crunchyroll home with free swag, including posters, prints, and character cards from select series. Crunchyroll members are invited to step right up and test their skills at the Premium Member Arcade to win exciting prizes. If you're not a member, you can sign up for a free trial and enjoy the Subscriber Arcade all weekend long.
Crunchyroll will also host live performances from a special lineup of artists on Friday and Saturday. Hear from performers and DJs, including Shihori, James Landino, VGR, Hyper Potions, headliner K?D, and more. 
Music is a huge part of the fighting game experience. Evo is celebrating the music of this vibrant scene with a special compilation of original music crafted by fighting game fans, for fighting game fans. The project will be helmed by composer Zaid Tabani, with contributions from exciting names in the gaming and anime music scenes, such as Tee Lopes (Sonic Mania, Streets of Rage 4), Mason Lieberman (Apex Legends Mobile, RWBY), Takahiro Obata (The Promised Neverland), Adrienne Cowan (Seven Spires), James Landino (Omega Strikers), and more.
Players will be able to hear the project first-hand at Evo and then stream it on Spotify and Apple Music after the show. 
Popular attractions return
Returning this year are some of your favorite attractions with a fresh twist. The popular Arcade Stick Museum has been revamped and expanded, you'll be able to walk through the rich history and evolution of this legendary fighting game controller.
The Free Play Arcade will also be returning with a nostalgic trip down memory lane. Play as much as you want inside a 10,000-square-foot arcade featuring a wide range of the genre's most iconic titles, all on classic arcade cabinets. 
The expansive Artist Alley will showcase the community's incredible talent. Stroll through a collection of artist booths and explore original artwork, prints, crafts, and more from creators in the FGC. You'll be able to take a unique piece of the event home with you.
How to be a part of Evo 
There's still time to be a part of this year's Evo. Head over to evo.gg and get your ticket to be a part of fighting game history.
For those watching from home, remember to tune in to live coverage of the event on twitch.tv/evo and make sure to subscribe to our PlayStation Esports YouTube channel for more exclusive Evo coverage. 
We are deeply grateful for your passion and support of the fighting game genre, and we can't wait to share this special experience with the entire community. Stay tuned as we'll be sharing more exciting news and announcements in the near future. See you at Evo 2023.