MOBILE
Honkai Star Rail codes and how to redeem May 2023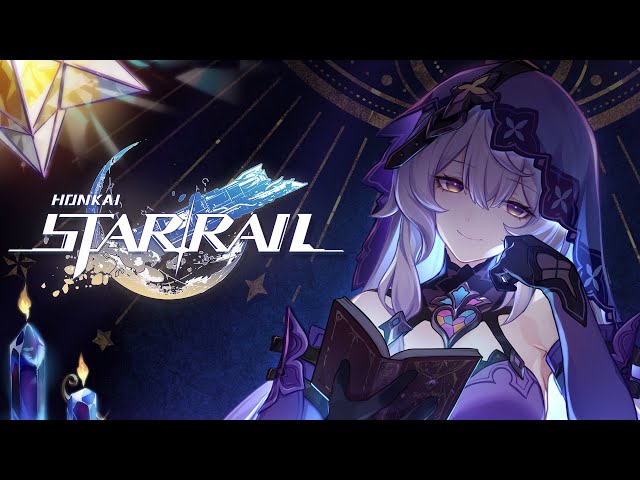 All aboard, because we've gathered this list of all the latest Honkai Star Rail codes to help you out on your astral adventure. Of course, you get plenty of awesome goodies and bountiful rewards from missions, quests, and events, but everyone loves a freebie, right? We update this guide regularly, so be sure to check back often to snap up all the latest goodies.
If you want to see which characters you should be spending those hard-earned stellar jades on from Honkai Star Rail redeem code list, check out our Honkai Star Rail tier list and Honkai Star Rail banner guides. We've also got a roundup of the latest Honkai Star Rail update, along with info on all the current and upcoming Honkai Star Rail events.
New Honkai Star Rail codes
Here are all the active Honkai Star Rail codes:
2T7BP4JVEBT7 – three adventure logs, two condensed aethers, three cosmic fried rice, 5k credits
STARRAILGIFT – 50 stellar jade, 10k credits, two traveler's guides, and five bottled soda
During the Honkai Star Rail Departure Festival, Hoyoverse also announced an extra gift, no code needed. From April 30, all Honkai Star Rail Trailblazers who reach Trailblaze level ten can claim ten Star Rail Special Passes from their in-game mailbox. Valid until June 6, 15:00 PST / 18:00 EST / 23:00 BST.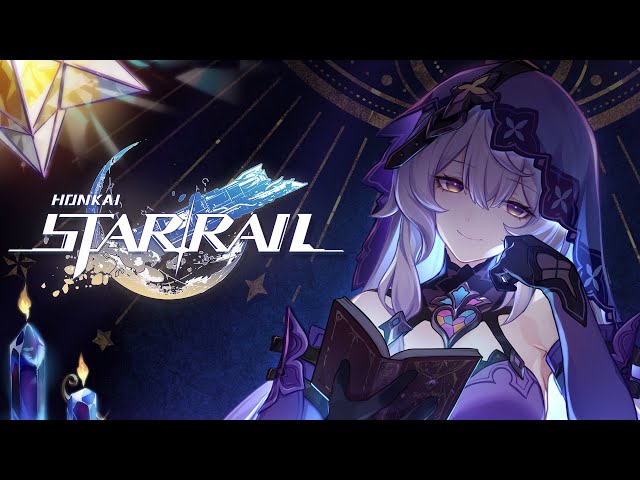 How do I redeem my Honkai Star Rail codes?
Redeeming your HSR codes is easy, just follow these simple steps.
Head to the Honkai Star Rail redeem page
Log into your Hoyoverse account
Select your server
Paste your redemption code into the box
Hit redeem
Head to your in-game mailbox and enjoy your rewards!
Alternatively, you can redeem Honkai Star Rail codes in-game by following these steps:
Launch Honkai Star Rail
Go to the pause menu
Tap the '…' icon next to your namecard
Select the code redemption option
Paste or type your code in the text box
Hit confirm
Head to the in-game mailbox and claim those goodies!
Expired codes:
HSRGRANDOPEN1 – 100 stellar jade and 50k credits
HSRGRANDOPEN2 – 100 stellar jade and five traveler's guides
HSRGRANDOPEN3 – 100 stellar jade x100 and four refined aether
HSRVER10XEDLFE – 50 stellar jade and 10k credits
How do I get more Honkai Star Rail stellar jade?
You're going to need a lot of stellar jade in order to roll for more characters. Here are the best methods.
Aptitude Showcase: similar to test runs in Genshin Impact, Aptitude Showcases let you try out characters to gain rewards, here are the current goodies. Test Honkai Star Rail's Seele, Honkai Star Rail's Pela, Honkai Star Rail's Hook, and Honkai Star Rail's Natasha to earn stellar jade, adventure logs, thief's instinct, extinguished cores, credits, and ancient parts
Quests: complete quests to earn more stellar jade
Chests: opening chests in-game gives you a couple of free stellar jade
Achievements: these are objectives you can complete in-game, that also grant you stellar jade
Where do I get more Honkai Star Rail redeem codes?
The best place to pick up the latest codes is right here! So bookmark this page and check back from time to time. You can also follow the official Honkai Star Rail Twitter and Facebook, or join the Discord channel as well.
What are Honkai Star Rail codes?
HSR codes give you in-game freebies such as stellar jade to spend on new characters and credits to buy some helpful items. Hoyoverse tends to release codes alongside update livestreams, these happen every six weeks for Genshin Impact, so we hope to see them appear as often in Honkai Star Rail.
That's all the Honkai Star Rail redeem codes we've got for now, but keep your eyes peeled as we update this guide frequently. In the meantime, be sure to snap up some more Hoyoverse goodies with our Genshin Impact codes, or get yourself ready for all the upcoming Honkai Star Rail events and Genshin Impact events.