MOBILE
Reviews Featuring 'Bayonetta Origins', Plus the Latest Releases and Sales – TouchArcade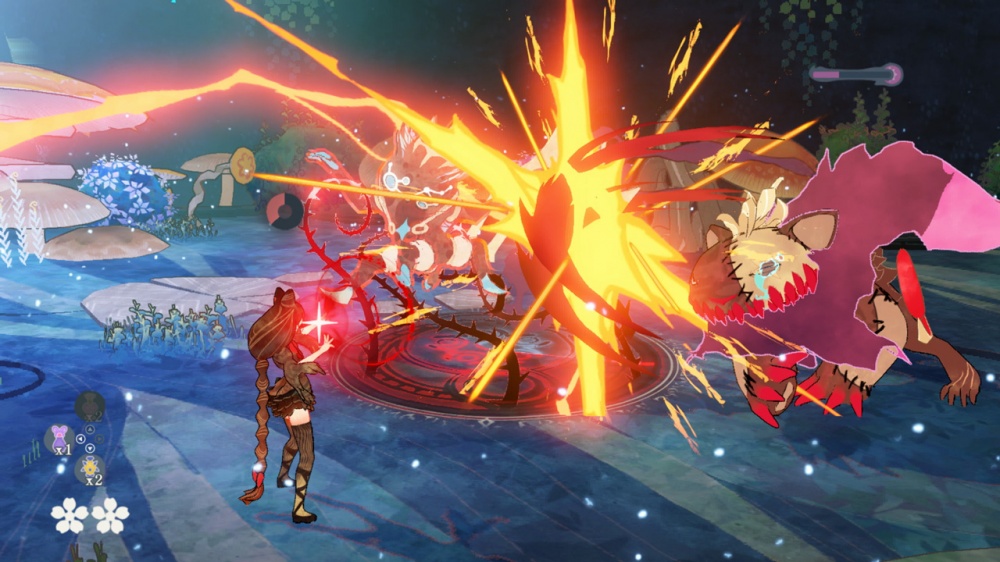 Hello gentle readers, and welcome to the SwitchArcade Round-Up for March 27th, 2023. In today's article, we've got four reviews for you to dig into. Our pal Mikhail takes a look at the Return to Castlevania DLC for Dead Cells, and I've got reviews of Bayonetta Origins: Cereza and the Lost Demon, Have A Nice Death, and FurryFury: Smash & Roll. And it's a good thing we have so many reviews, because there is only one new release and it is dubious to the highest degree. After that, we have some sales to look at as usual. Not directly Switch related, but if you haven't done your final 3DS and Wii U eShop shopping, you may or may not have a few hours to do so at the time this goes up. If it's too late, I'm sorry. Let's get to the main business of the day.
Reviews & Mini-Views
Bayonetta Origins: Cereza and the Lost Demon ($59.99)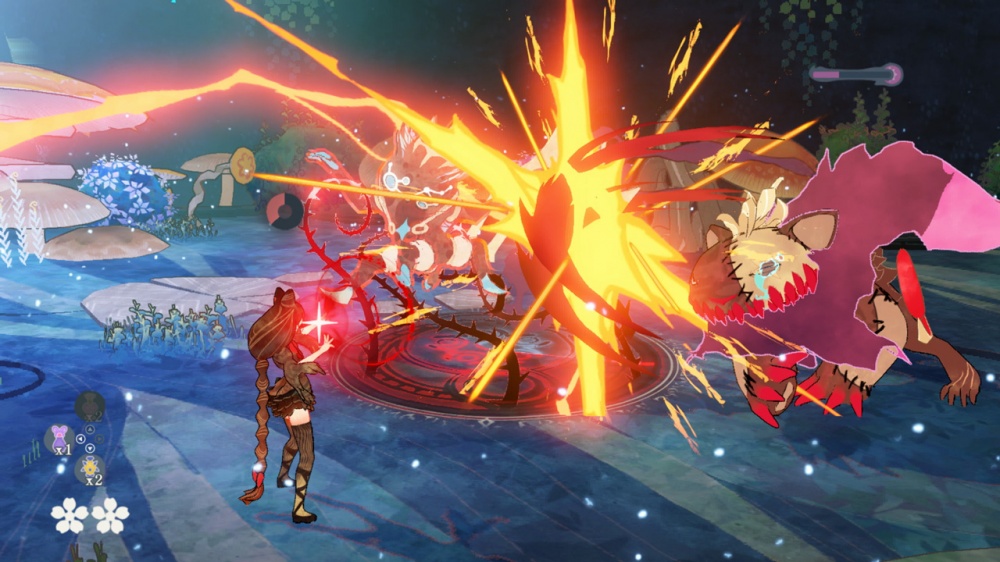 What a curious little thing this is. For how well-liked they are, the Bayonetta games aren't exactly massive sellers. Is there really enough of a base here to justify a quirky spin-off? I guess we'll see if it ends up being a good financial bet for Nintendo, SEGA, and Platinum, but I'll say that I at least am glad Bayonetta Origins: Cereza and the Lost Demon exists. It feels very much outside of the kind of projects that Platinum has been doing for the last decade or so, and more like something from the Capcom Clover days. Whether that's a good thing or a bad thing for you depends on what you're looking for.
If you're after a hardcore action experience like you would find in the other Bayonetta games, park those expectations immediately. There is some action in Bayonetta Origins, but even at its most challenging it's not that fierce. This is an action-adventure game with a strong storybook motif to it, and it splits itself fairly evenly between light puzzle solving and combat. It's a relatively breezy affair, perhaps befitting its faery tale-like demeanor, and you can make it even less demanding thanks to a wide selection of useful gameplay options. So yes, don't come to it looking for your latest fix of tense Pure Platinum plays.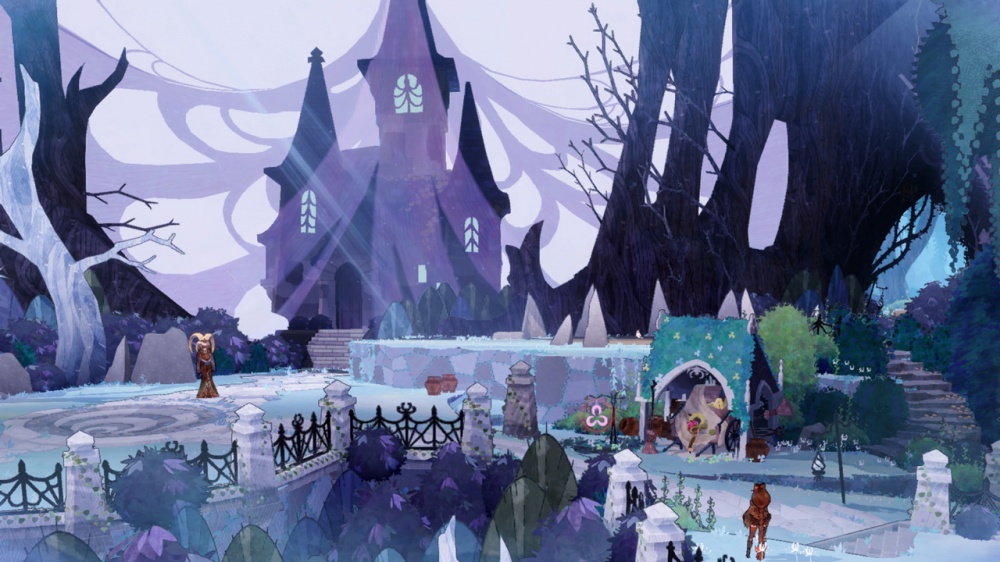 On the other hand, if you're looking for a game that builds out more of the character and story behind our favorite Umbran Witch, you've come to the right place. Maybe the best place? I don't mind the campy, over-the-top stories of the other Bayonetta games. I actually enjoy them for the most part. But it's nice to have a slightly more sincere look at the world of Bayonetta, even if it does still have a mischievous streak to it.
We're with young Cereza who has yet to become the sassy world-beater we know and love. She's been separated from her mother and would do anything to be reunited with her. In a dream a boy tells her that she can find the power she needs in a nearby forest. That forest is said to be populated by dangerous faeries, however, and Cereza's guardian and teacher has warned her against going there. Not much of a game if she listened though, so we soon find ourselves in quite a bit of danger. Cereza summons a demon into her stuffed toy, Cheshire, and he reluctantly agrees to help her out if it means he can return home. Much of the story is about building these two characters and their relationship, and it's done very well.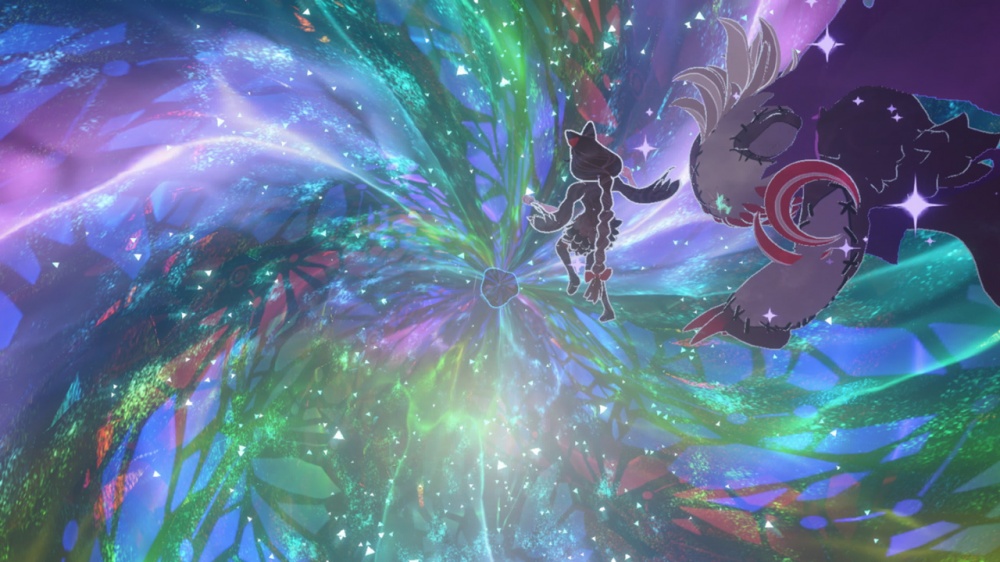 The gameplay ties in with this dual-character dynamic, broadly assigning a Joy-Con to each character. Cereza doesn't have much going for her in terms of pure strength, but she can use her magic to solve puzzles and support Cheshire. As you might expect, Cheshire is the scrapper of the pair. His brute strength is matched only by his sardonic nature, but he can't do what he does best without Cereza's help. Literally. He needs to stay near her because her magic is what powers him, and the game makes use of this at times to create some interesting situations. We've seen games with this kind of two-character dynamic before, but it's unusual enough that it still feels fresh.
Combat also follows this two-character approach, and you'll need to manage both characters as they do their thing. Mostly that amounts to Cereza conjuring up thorns to restrain enemies and bringing Cheshire over to finish them off. The controls work well enough for all of this, and if you're having trouble with some of the timing based elements you can make things work automatically via the gameplay options. It's engaging enough, but it lacks the depth to support how frequently you'll be battling foes. After a while I found myself getting a bit bored in battles, and that's something I never thought I'd find myself saying about a Bayonetta game.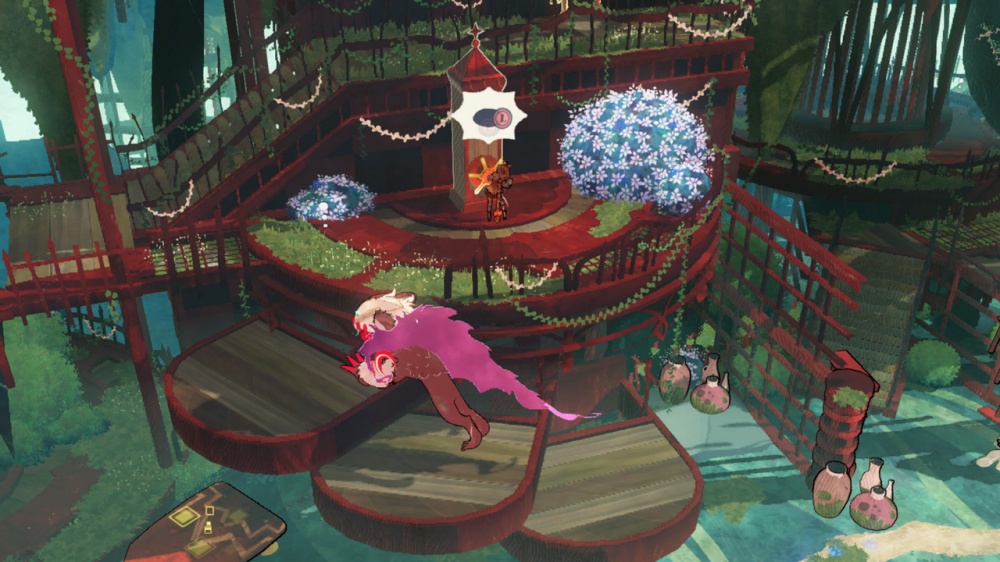 Despite the combat being a bit repetitive, Bayonetta Origins: Cereza and the Lost Demon is a highly enjoyable experience on the whole. The presentation is distinct and fantastically-realized, the story is well-written and genuinely interesting, and the moment-to-moment gameplay is solid. Action-heads looking for their next challenge aren't going to get what they're after here, but both fans of adventure games and the Bayonetta characters and world should be more than satisfied.
SwitchArcade Score: 4/5
Dead Cells: Return to Castlevania ($9.99)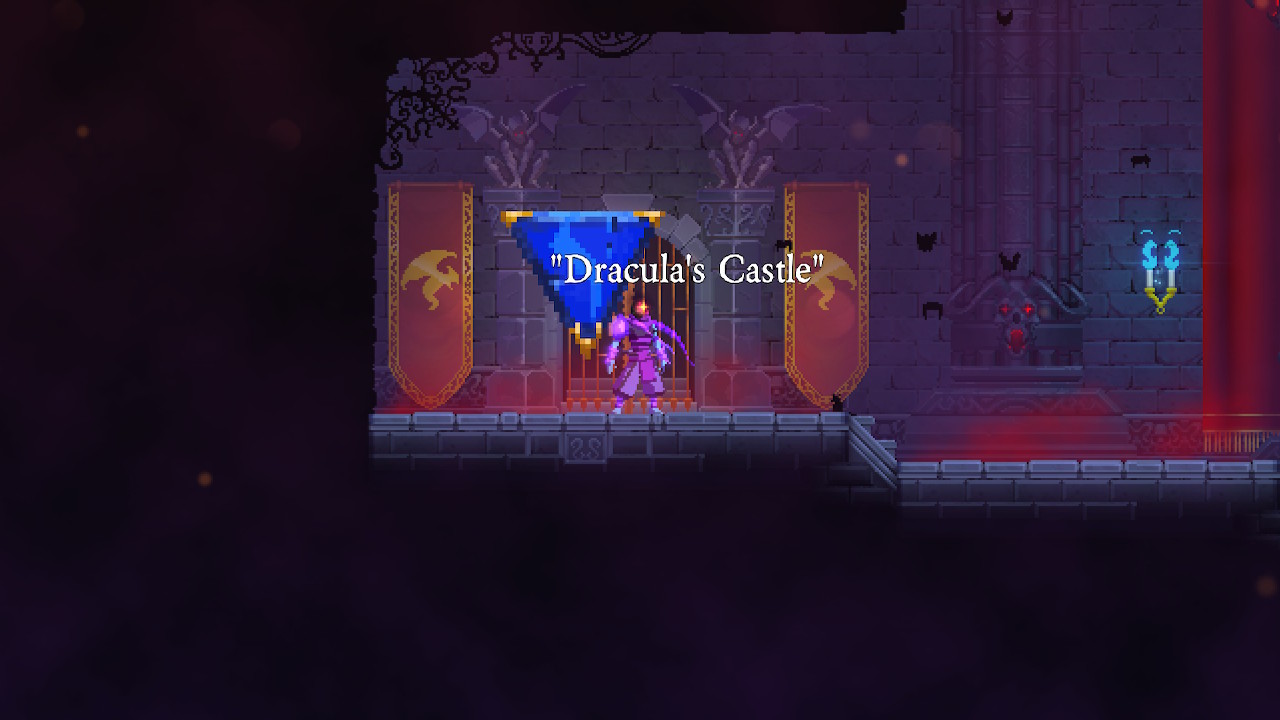 Ever since Dead Cells started getting DLC, Motion Twin and Evil Empire have continued to go above and beyond with delivering a ton of quality content regardless of the price. I fully expected Dead Cells: Return to Castlevania to be good, but I didn't expect it to be this good. Having now played the DLC on both Switch and Steam Deck, I'm confident in saying this is one of the best DLCs for any game in a long time.
Dead Cells: Return to Castlevania brings in two new biomes, multiple new weapons from Castlevania, new enemies, bosses, new outfits, a new story, and some secrets I don't want to spoil. Despite the high (compared to prior DLC) asking price, Dead Cells: Return to Castlevania is more than worth it. I love how the story is integrated into the regular runs, and how they made it accessible even to newcomers going so far as to release a bundle of the base game and the Dead Cells: Return to Castlevania DLC.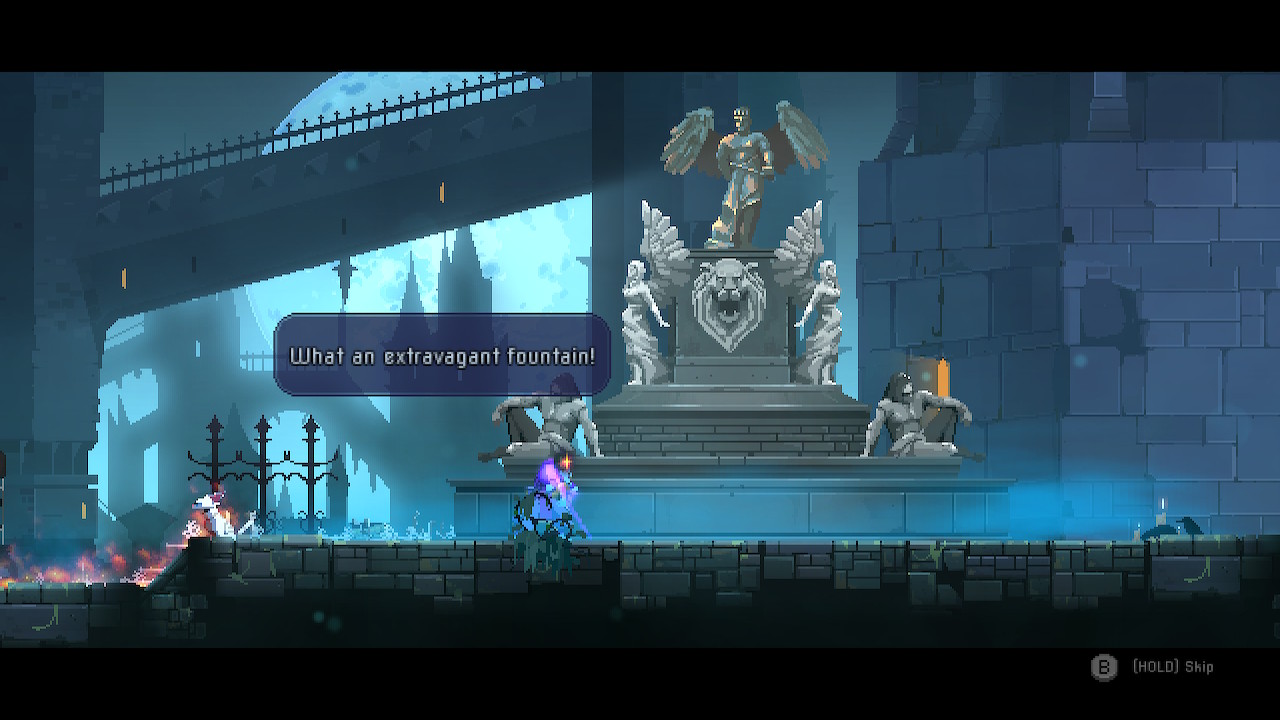 Dead Cells' brilliant gameplay combined with Castlevania is a match made in Dracula's Castle. You even get the ability to use Castlevania music throughout the regular game and they really went above and beyond here, not only with the tracks chosen but also the new arrangements done for more than 10 songs. I love how well the DLC is integrated into the main game as well. I was initially skeptical about this, and thought it would've been nicer as a standalone game. I hope Konami works with the Dead Cells team to just do a brand new Castlevania game in the future. This DLC is that good.
Back when Dead Cells first hit console, I wasn't a fan of how it ran on Xbox and Switch. Fast forward to today, Dead Cells is a bit better, but still lacking compared to how it is on modern iOS devices or Steam Deck especially in load times. But, I can safely recommend Dead Cells in its current state on Nintendo Switch. Performance isn't perfect, but it isn't a mess like it was when I played it around launch where I used to get motion sickness with it. One more thing worth noting is that Dead Cells looks stunning on the OLED screen on Switch. The DLC definitely benefits from the display with its aesthetic.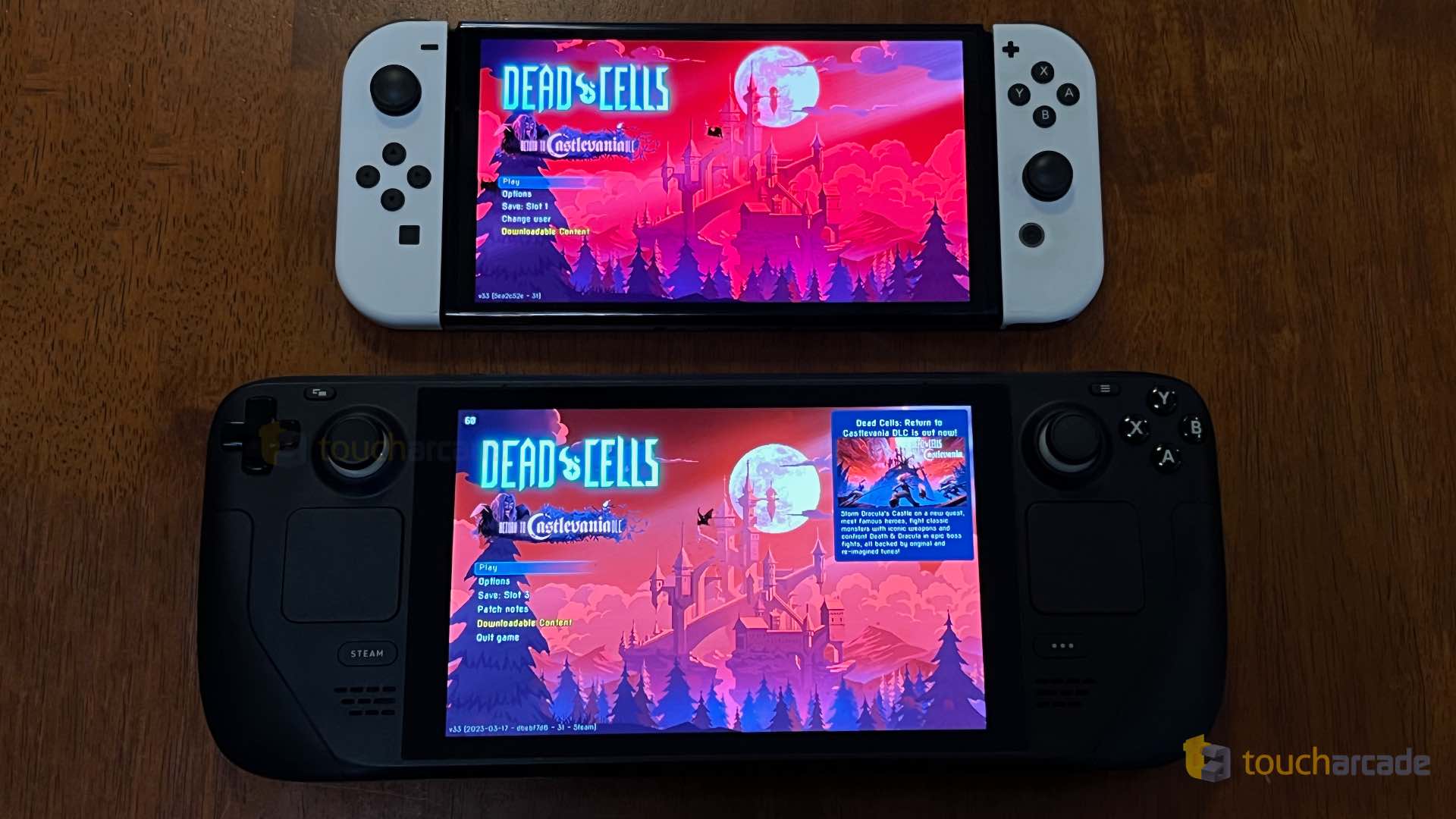 Dead Cells: Return to Castlevania gets my highest possible recommendation at full price on Nintendo Switch and PC. I'm looking forward to playing it again on iOS whenever the update and DLC hit mobile through Playdigious. If you're a fan of both Dead Cells and Castlevania, I don't know why you're reading this. You should've been playing it already. If you're a fan of just one of those, this will convert you into the other. It is that good. Dead Cells was already amazing, but Dead Cells: Return to Castlevania is superlative. Pure bliss from start to finish. -Mikhail Madnani
SwitchArcade Score: 5/5
Have A Nice Death ($24.99)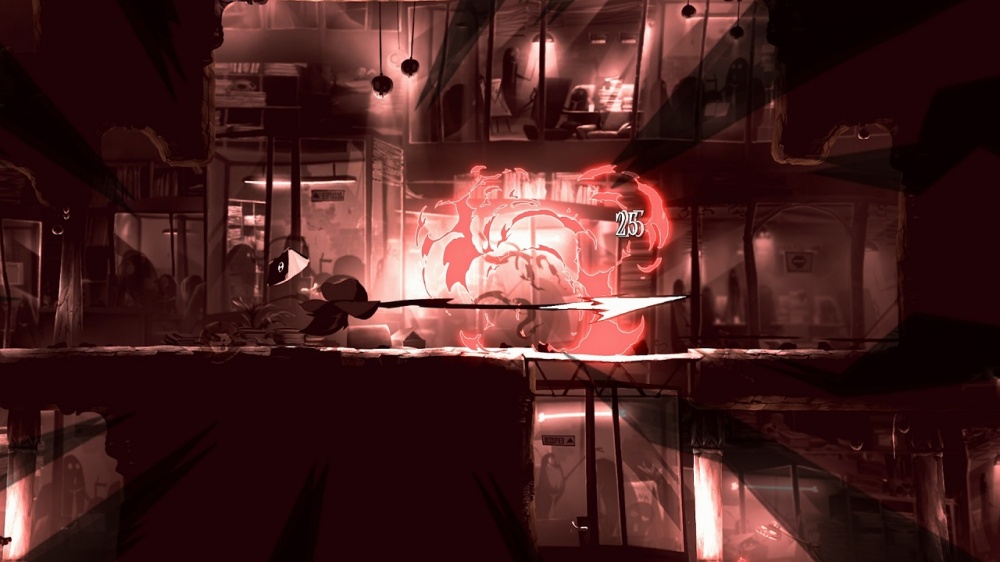 Ah, the roguelite platformer. One of the more fiercely competitive genres on the Switch, where even a great game finds itself competing against a dozen other titles in the same tier. At that point, you're left trying to make a specific case for your own recipe or simply hoping there are enough die-hards who play everything to gain some traction. Have A Nice Death is a great roguelite platformer. Let's see if I can help sell you on its particular flavor.
Strong point number one: the premise. Sure, it's just set dressing in the long run, but a good premise is a nice way to get people into the game. In Have A Nice Death, you play as a very exhausted grim reaper who has found himself at the head of a very bureaucratic department of soul collections. All you want is a vacation, but you're not going to be able to take one anytime soon because some irregularities have come up. You'll have to visit various departments and see what your employees are up to, because you won't get any rest until you settle things. So yes, an interesting setting with a healthy dose of office humor. And it actually spills into the gameplay mechanics, as you're essentially a boss abusing their employees and you're going to have to pay for that.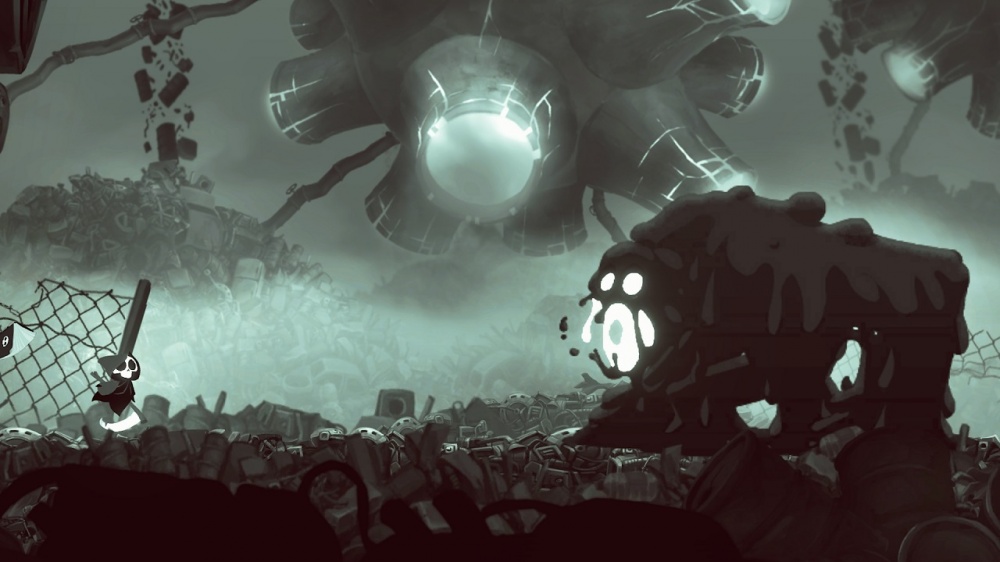 The next area where Have A Nice Death excels is in its offensive options. There are a lot, and they are magnificent. You can make some healthy chains right from the start, and the longer you play the wilder your options get. This is certainly a game where your best defense is a good offense, because your defensive options are mainly limited to dashing or simply moving out of the way. The game can be very difficult if you're not used to studying patterns and reacting to them, but once you learn to take it on its own terms it's not too bad.
Those are the big standouts. Otherwise, Have A Nice Death does almost everything very well. Almost. Procedural level generation is something of an art, and it's the one area where this game falls more on the less-than-great end of things. The level chunks aren't very interesting and you'll see structures and set-ups showing up again and again. It's a stark contrast to the well-rounded selection of enemies, upgrades, and attacks that otherwise populate the world. It doesn't sink the game, but it's an area where it could do with some serious improvements. Maybe next time.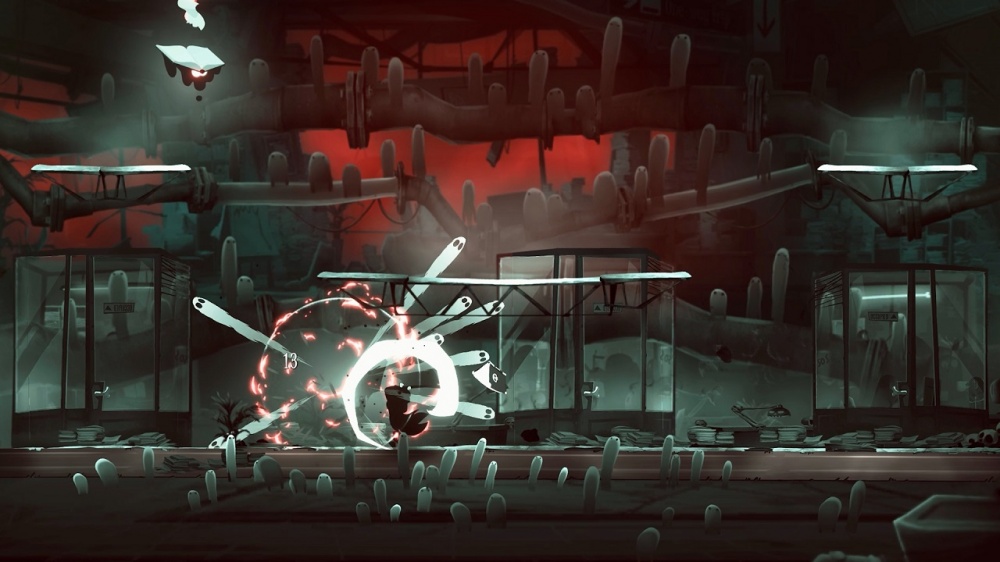 With a charming personality, stylish assortment of options and techniques, challenging battles with bosses and grunts alike, and spot-on controls, Have A Nice Death is another excellent entry in the roguelite genre for the Switch. Its teeth may be a little too sharp for some and its level designs get tired way too quickly, but I think anyone who has any affection for the genre will find plenty to love here.
SwitchArcade Score: 4/5
FurryFury: Smash & Roll ($9.99)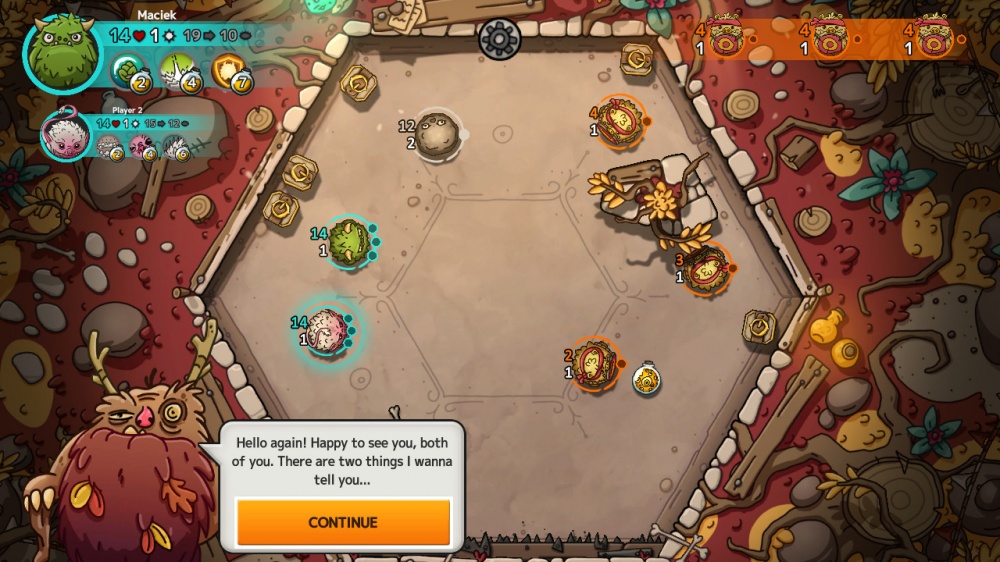 If you miss Monster Strike, you might enjoy FurryFury: Smash & Roll. It uses similar gameplay mechanics wherein you're launching your units at the enemy units to deal damage to them or collect objects around the stage. The idea here is that your creatures are rolling, but they still look and move more or less like discs in an air hockey game. You can collect a variety of creatures and they can all be leveled up. There's a single-player campaign you can play through, or you can battle against another player via local or online multiplayer. This game is also available on mobile, with the main difference here being the button controls. They work fine, but touch controls are better for this kind of thing.
FurryFury: Smash & Roll is built on a reliable game concept and it executes it well enough. It's priced right, too. It can be a bit of a frustrating grind to play alone, but if you can pull in a friend or manage to find someone online to battle against, the game really shows its true strength. I think the game is more fun to play on mobile, but this isn't a bad way to play it either.
SwitchArcade Score: 3.5/5
New Releases
Bounce Journey ($2.99)
A really low-rent platformer from the low-rent specialists at Gametry. Nothing really worth caring about here.
Sales
(North American eShop, US Prices)
Well, I guess you can pick up Mario + Rabbids: Kingdom Battle and its DLC if you missed it before. Not much else going on in the list of new sales. A few good sales in the outbox, like Blossom Tales II, Xeno Crisis, and Demon Turf. My wallet is still smoking from buying up last-minute Nintendo 3DS stuff, so I'm mostly letting Switch sales go by. You will have to make your own choices.
Select New Games on Sale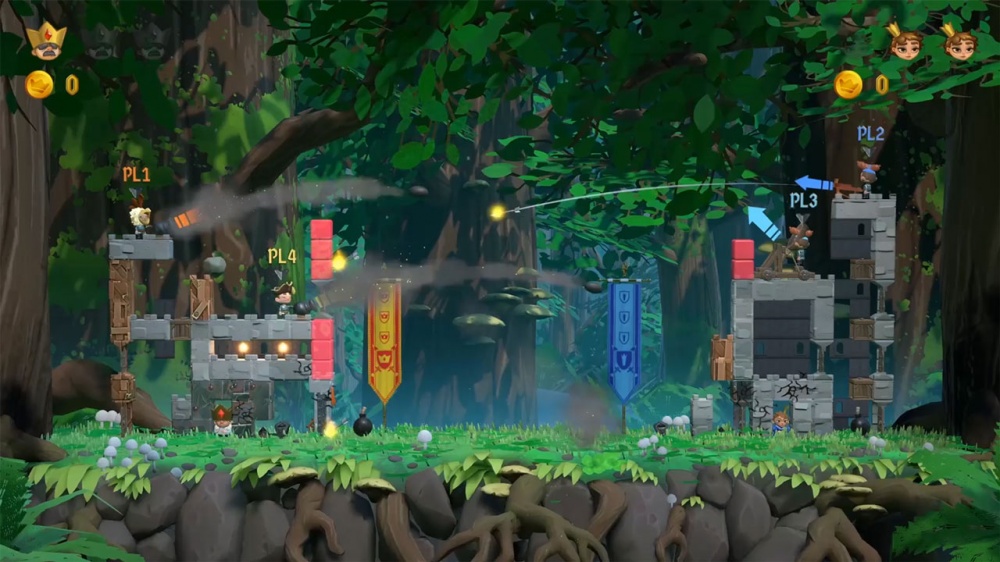 KnightOut ($7.49 from $14.99 until 3/31)
Obakeidoro! ($9.99 from $19.99 until 4/3)
Just Dance 2023 Deluxe ($38.49 from $69.99 until 4/6)
Mario + Rabbids Kingdom Battle ($19.99 from $39.99 until 4/6)
Mario + Rabbids KB Season Pass ($9.99 from $19.99 until 4/6)
Mario + Rabbids KB Gold Edition ($29.99 from $59.99 until 4/6)
Cresteaju ($3.49 from $6.99 until 4/8)
Elderand ($15.99 from $19.99 until 4/8)
Steel Defier ($3.99 from $4.99 until 4/14)
Extreme Trucks Simulator ($4.95 from $9.90 until 4/14)
Farmer Sim 2020 ($4.95 from $9.90 until 4/14)
Gang Beasts ($14.99 from $29.99 until 4/15)
Clone Drone in the Danger Zone ($9.99 from $19.99 until 4/15)
Mokoko X ($4.59 from $11.49 until 4/15)
Dark Fantasy: Jigsaw Puzzle ($1.99 from $4.99 until 4/15)
Dark Fantasy: Jigsaw Puzzle 2 ($1.99 from $4.99 until 4/15)
Modern Combat Blackout ($1.99 from $19.99 until 4/16)
Orn: The Tiny Forest Sprite ($2.20 from $8.99 until 4/16)
Bounce Journey ($1.99 from $2.99 until 4/16)
Sales Ending Tomorrow, Tuesday, March 28th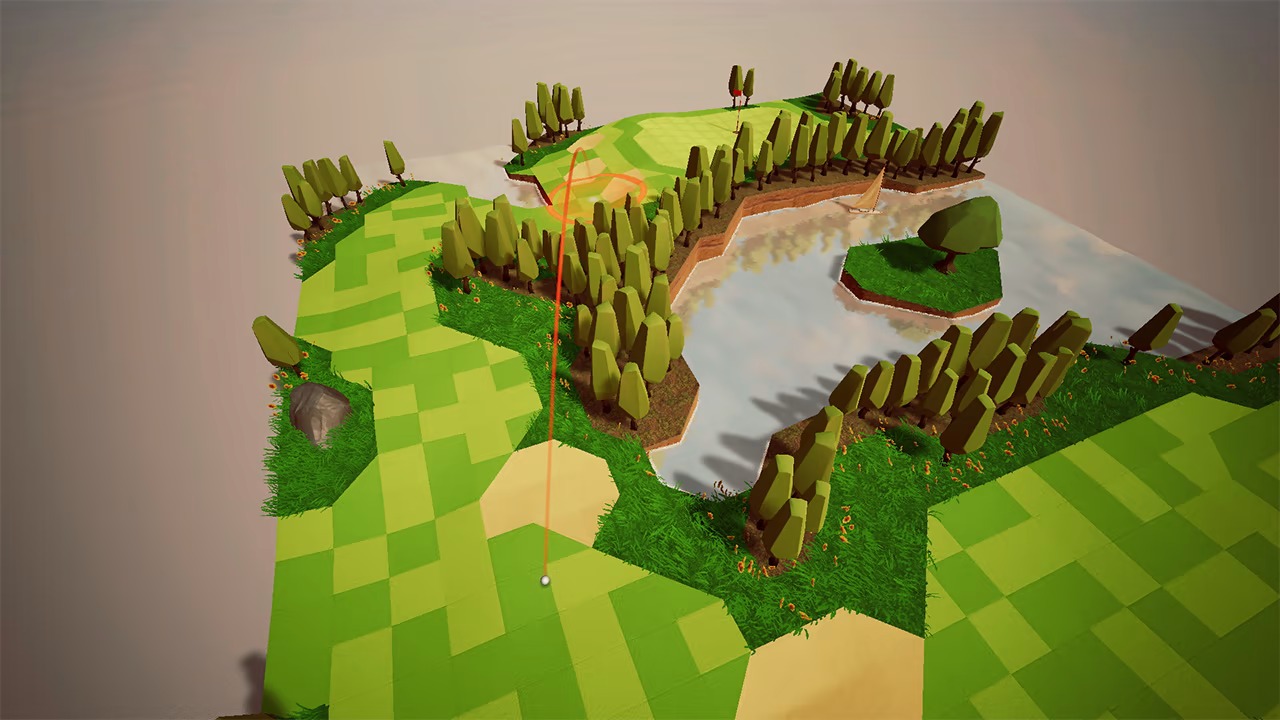 A Little Golf Journey ($11.99 from $19.99 until 3/28)
Angry Video Game Nerd 1&2 Deluxe ($7.49 from $14.99 until 3/28)
ARK: Survival Evolved ($9.99 from $19.99 until 3/28)
Blossom Tales II: TMP ($10.49 from $14.99 until 3/28)
BPM Bullets Per Minute ($17.49 from $24.99 until 3/28)
Chefy-Chef ($1.99 from $4.99 until 3/28)
Cosmos Bit ($1.99 from $4.99 until 3/28)
Cozy Grove ($8.85 from $14.99 until 3/28)
Demon Turf ($14.99 from $24.99 until 3/28)
Dumpy & Bumpy ($2.49 from $4.99 until 3/28)
Eagle Island Twist ($6.49 from $12.99 until 3/28)
Floppy Knights ($11.99 from $19.99 until 3/28)
God Damn The Garden ($2.49 from $4.99 until 3/28)
Gold Crusader ($2.49 from $4.99 until 3/28)
Gravity Thrust ($1.99 from $4.99 until 3/28)
KORG Gadget ($24.00 from $48.00 until 3/28)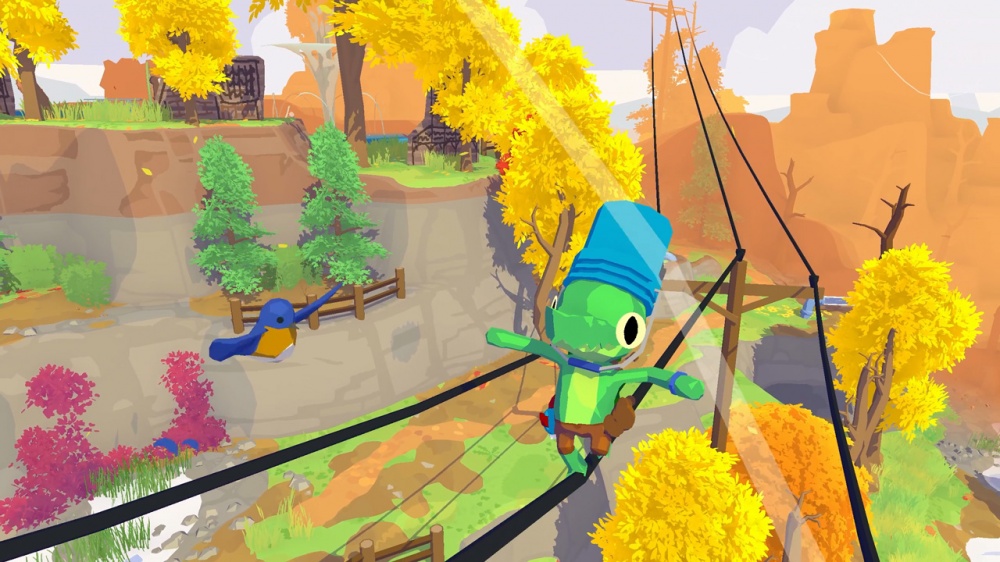 Lil Gator Game ($13.99 from $19.99 until 3/28)
LOVE 3 ($4.99 from $9.99 until 3/28)
Move or Die: Unleashed ($6.74 from $14.99 until 3/28)
Sumatra: Fate of Yandi ($2.09 from $6.99 until 3/28)
Xeno Crisis ($7.99 from $19.99 until 3/28)
That's all for today, friends. We'll be back tomorrow with more reviews, some new releases, a fine assortment of sales, and perhaps even a bit of news. I hope you all have an excellent Monday, and as always, thanks for reading!