XBOX
Xbox 'GDC 2023' Demo Event Now Live, 12 Games Available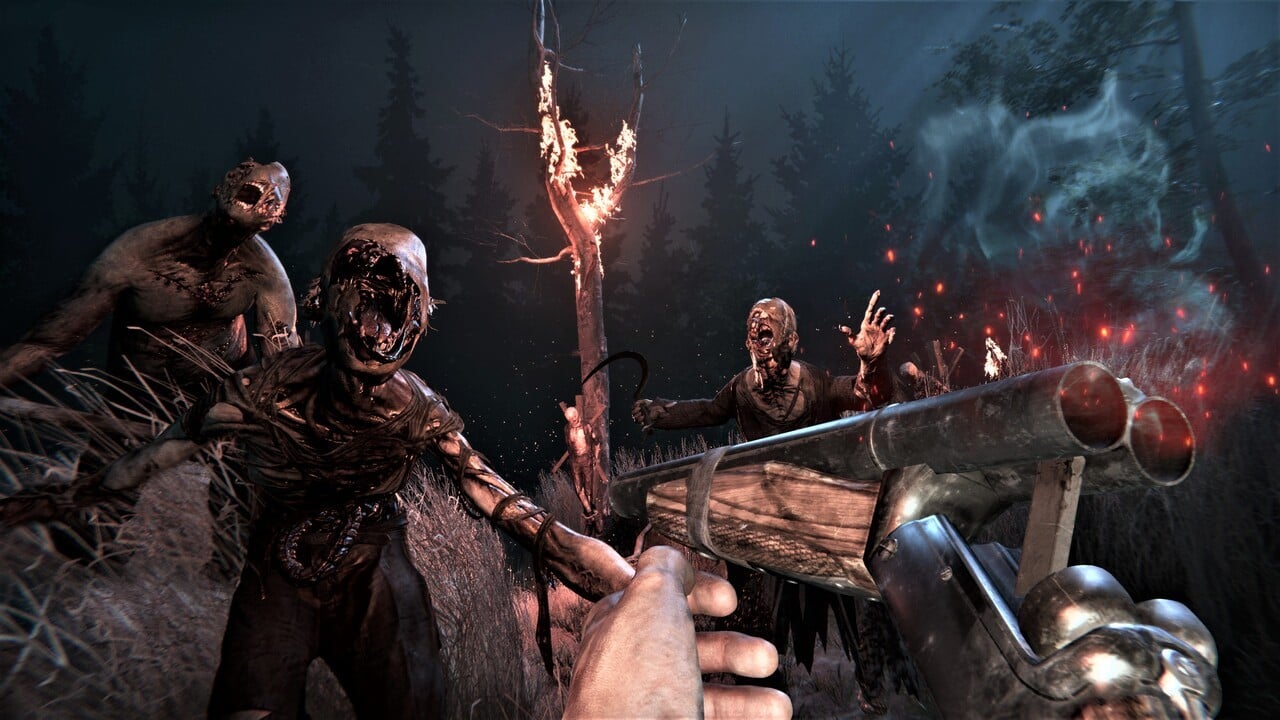 Today marks the beginning of the Game Developers Conference for 2023, and to celebrate the occasion, Xbox is hosting a special [email protected] Demo Event featuring 12 games that are also being shown off at the event itself.
From now until March 27th, anyone on Xbox One, Xbox Series X and Xbox Series S can access these free demos by navigating to the "demos" section of the Xbox Store or by searching for them manually. There's plenty to look forward to here, from the "Cyberpunk-styled" ArcRunner to the Maid of Sker sequel, Sker Ritual!
Without further ado, here's a look at what you can download as part of the event.
"Keep in mind that most of these demos are an early look at gameplay and may not represent the full game at their release, including the availability in each country as developers continue to update and refine their title ahead of launch."
ArcRunner: "Reset an AI gone rogue as you traverse the space station, The Arc, in this beautiful Cyberpunk-styled action-roguelite set in the far future! Start each run as an augmented, cloned human and save The Arc from destruction!"
Backbeat: "A truly creative strategic puzzle game. Manipulate four threads of time to guide your band through perilous predicaments. Manage squad resources to maximize your score. Experience a homage to 1990s ensemble dramedies. Customize your music with audio effect pedals and playing styles."
BattleCakes: "Indulge in a delicious adventure as you choose to battle or befriend your enemies to save the day your way! Personalize your cupcake hero and meet charming friends along the way. Leave the world better off than you found it in this turn-based RPG."
Booom-Slang!: "The villainous Conductor Chaos challenges you to become the next star player of Booom-Slang! You will need to master a myriad of single-player and multiplayer modes to make it to the top. Mashing together stylized low-poly art with zany FMV sequences, get ready for top-down, twin-stick shooting, catastrophic chimera madness!"
Boxville: "Boxville is an adventure puzzle game about speechless cans living in the city of boxes and drawing doodles on cardboard to tell their stories. Boxville is good for either playing alone, allowing you to dive into the atmosphere and challenge your brain with sophisticated logic puzzles and riddles, or playing with a friend or family member to share unique audio-visual experiences and solve the puzzles together."
Evil Wizard: "Evil Wizard is a humor-filled action RPG that puts you in the shoes of a former Final Boss. Rise from defeat, rediscover long lost powers, and fight to reclaim your castle from an army of so-called heroes. Evil Wizard has also won the GDC Best in Play 2023 accolade."
Fall of Porcupine: "New jobs can be tense – especially when you're about to become a doctor! Join Finley on an original narrative adventure as you take your first steps in a new and exciting world. Together, experience the last days of summer before a change of seasons stirs up the sleepy town of Porcupine."
Fractal Space: "Live the memorable experience of a first-person, story-driven adventure and puzzle game. Avoid traps, use your jetpack and taser gun to think your way through zero gravity puzzles in a mysterious space station. In the end, what are you really trying to escape?"
Sker Ritual: "The round-based co-op survival FPS and spin-off to the award-winning British horror game, Maid of Sker. Play solo or with up to four players to survive the supernatural onslaught of the Quiet Ones. Face hordes of new and familiar enemies, supercharged elites with unique supernatural powers, upgradeable steam-punk weapons, interchangeable spine-chilling masks, and mysterious story objectives."
Soulvars: "Burn your soul! Soulvars is a pixel art turn-based deckbuilding RPG where your party of Soulbearers face off against invading Dominators in dynamic high-speed battles."
The Isle Tide Hotel: "An absent father must rescue his teenage daughter from an eclectic cult before their final night at the Isle Tide Hotel. Players investigate the strange events that unfold to save Eleanor Malone in this live-action interactive mystery game, where every decision affects the story."
The Library of Babel: "Join Ludovik in a 2D Stealth Platformer and Graphic Adventure set 20,000 years after the extinction of humanity, as he explores the jungles of a futuristic Babylon to discover the secret behind the Library of Babel's sudden lockdown and the mysteries behind their mythical creators."
Will you be trying any of these free Xbox demos during GDC 2023? Let us know down below.