PLAYSTATION
LeBron James Signs On As A "PlayStation Playmaker," Collaborates To Co-Design New PS5 Accessories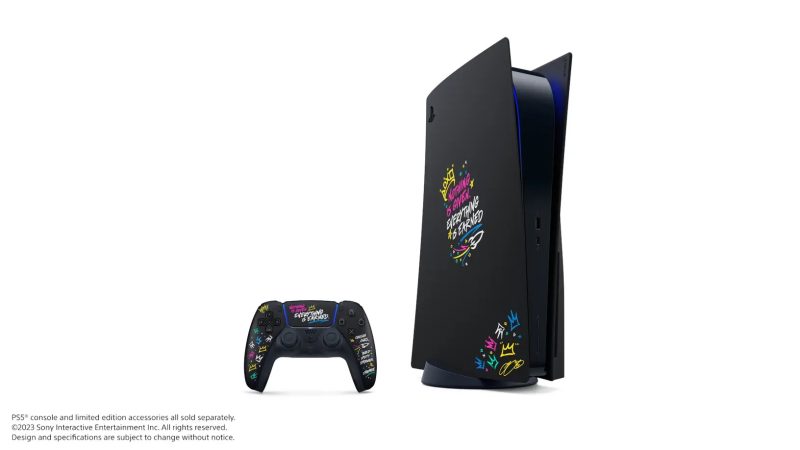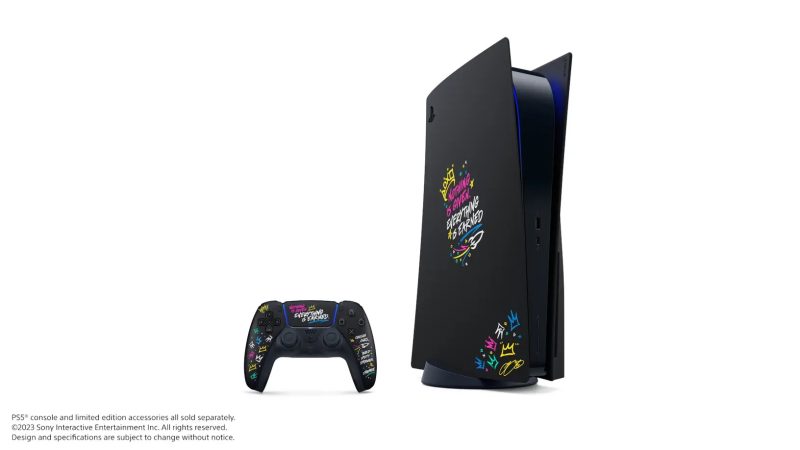 Sony has announced a new marketing initiative called PlayStation Playmakers, which involves collaborating with signed star athletes, celebrities, with icon LeBron James being one of the first and the most notable to be signed on.
As a newly officialized Playmaker, James has also collaborated with PlayStation to design new accessories for the PS5, like a new DualSense controller and new PS5 side panels.
The minimalistic look on the side panels looks a little underwhelming, though there could always be more on the side we're not seeing.
But the controller looks great, with the colourful text over the all black DualSense. You can get a better look of it with this screenshot, here.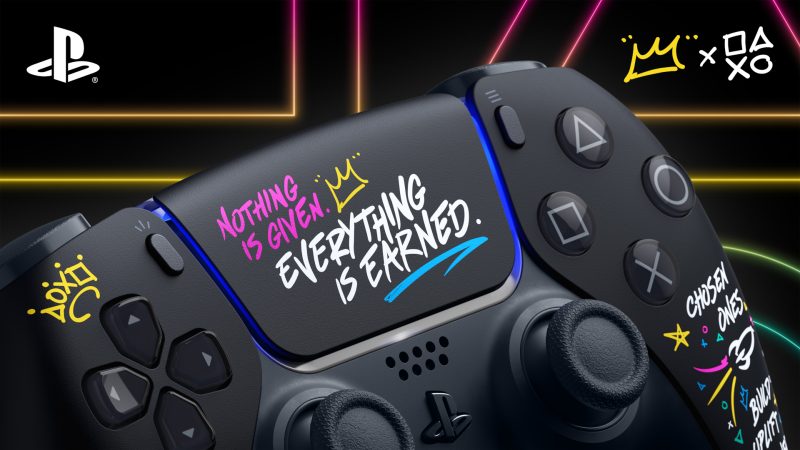 As far as where you can get either the side panels or the controller or both, all we got was that these products "will be available as a limited release in select countries globally" in a PlayStation Blog post.
For LeBron James own part, he talks about his own excitement around getting to co-design these accessories.
"It's still crazy to think a kid from Akron who grew up playing games is getting to create something like this. Designing a console cover and controller with PlayStation that gives a nod to my I Promise students and where we come from is a pretty cool thing.

I hope it's something that continues to inspire everyone who touches it, and that they have a little fun finding meaning in every detail."
This announcement comes after the program was announced earlier this week in an SIE Blog post, during which Eric Lempel, senior vice president head of global marketing at Sony Interactive Entertainment spoke about the program in an interview.
He revealed that along with LeBron James, the initial group of PlayStation Playmakers includes,
"Canadian actor and comedian King Bach, pro BMX athlete Nigel Sylvester, WNBA All-Rookie NaLyssa Smith, NFL stars Ja'Marr Chase and CeeDee Lamb, French footballer Lisa Zimouche, Belgian football star Romelu Lukaku, Brazilian content creator Julio Cocielo and a variety of other stars from the worlds of gaming, sports, esports, and entertainment."
Lempel also said that fans should keep an eye out for "fun surprises" throughout the week, so it's likely that this first reveal of accessories is not the last announcement of its kind for the week.
Whether or not that means more designs for controllers and side panels, or if that means something else, who knows.
There are also more Playmakers out there than what Lempel listed, it would seem. Hopefully a full list will be revealed soon.
Source – [PlayStation Blog, SIE Blog]