XBOX
Wanted: Dead Publisher Talks Plans For 'Reworks' And 'Additions' On Xbox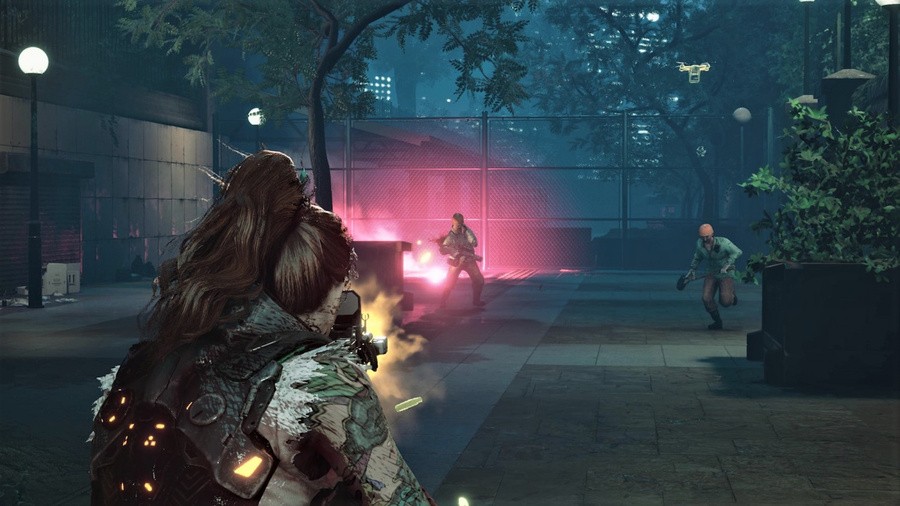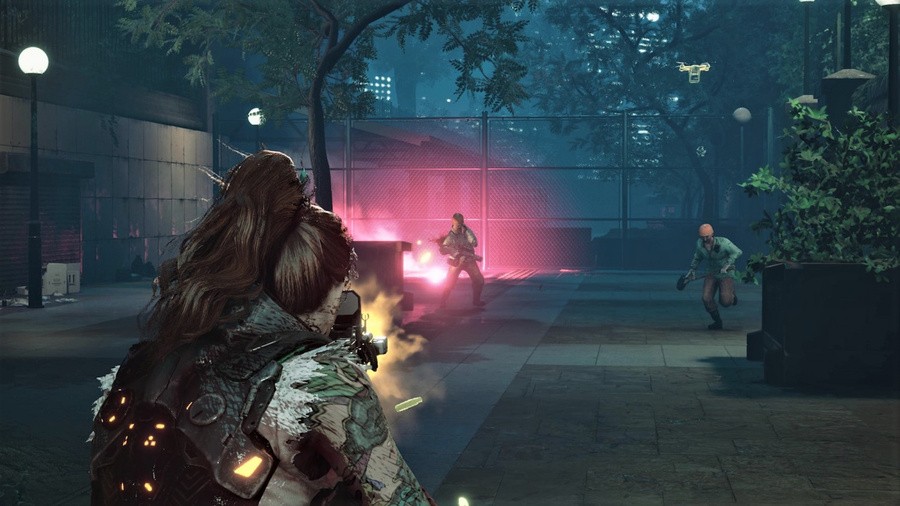 Wanted: Dead didn't get off to the best of starts earlier this month, acquiring a Metacritic score of 59 for Xbox Series X and Xbox Series S, but the team behind the game seems committed to making improvements across all platforms.
In a message posted on social media over the weekend, it was explained that the studio is working on "crucial fixes" for specific issues right now, and there are also additions, reworks and technical changes in the pipeline.
Here's a look at the full message (they could have used a better colour scheme!):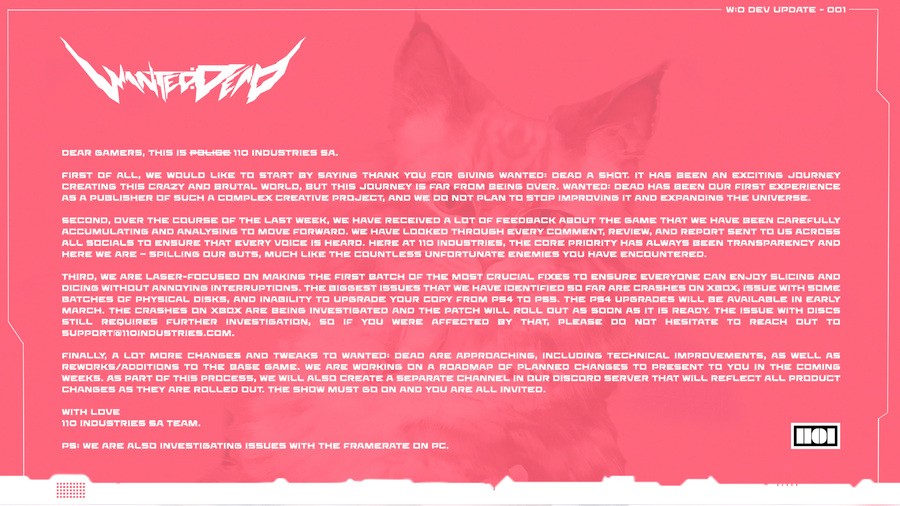 We were really hoping Wanted: Dead would turn out to be the awesome hybrid slasher/shooter we were hoping for, but unfortunately we ended up giving it a "Poor" 4/10 in our review earlier this month, calling it a "disappointing" effort.
Nevertheless, we're always grateful to see a team that's committed to making improvements, and that's exactly what seems to be happening here. Let's hope for some exciting updates in the coming months…