MOBILE
Nintendo Direct Summary, Plus 'Metroid Prime Remastered' and Today's Other Releases and Sales – TouchArcade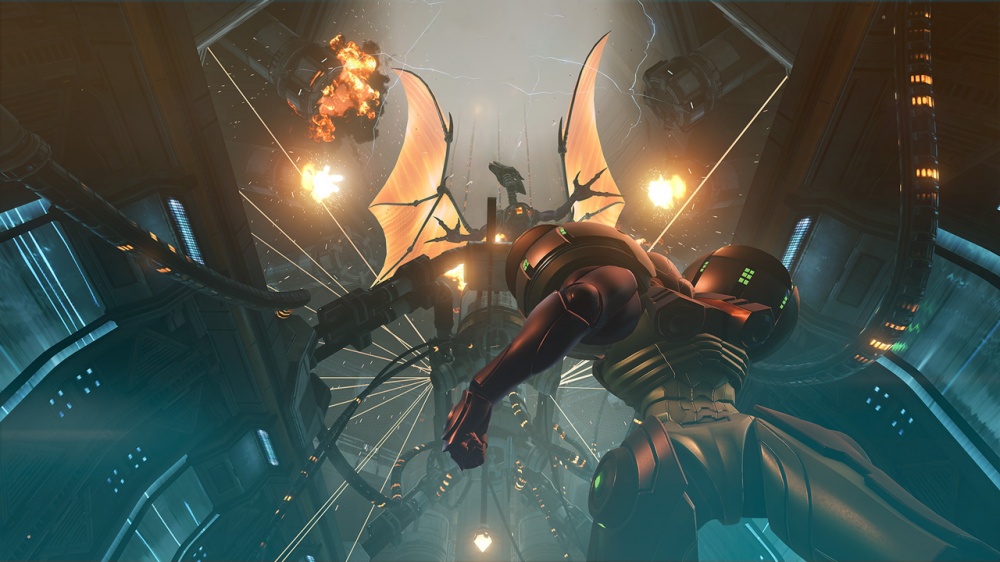 Hello gentle readers, and welcome to the SwitchArcade Round-Up for February 9th, 2023. Today we start things off by going through some of the highlights from that wild Nintendo Direct yesterday. After that, we've got a bunch of new releases to check out. I mean, it is Thursday after all. Finally, we go through the lists of new and expiring sales as usual. Definitely busier than the usual Thursday in some ways but less busy in others. Let's dig in!
News
'Pikmin 4' Kicks Off an Amazing Nintendo Direct
I know I say this a lot, but that was a great Nintendo Direct. The type of articles I do here aren't really great for full summaries, but I'll hit the highlights and let you watch the video if you want more. First up, shadow drops. Metroid Prime Remastered, and Game Boy and Game Boy Advance apps for Nintendo Switch Online and Expansion Pack subscribers respectively. All long rumored, now realities.
There were a lot of remakes in the Direct and we'll talk about those soon, but let's call out some of the new games. Pikmin 4 will be coming in July, and it looks great. Samba de Amigo: Party Central is a surprise revival for SEGA's maracas-based music game. Disney Illusion Island looks like it's almost ready to go, and it looks to fill the multiplayer platforming hole left by the absence of new Rayman or New Super Mario Bros. games. Professor Layton and the World of Steam was teased, Bayonetta Origins: Cereza and the Lost Demon got an expanded trailer, Octopath Traveler II looks ready to go, and both DecaPolice and Fantasy Life i: The Girl Who Steals Time look promising.
The developers of Style Savvy have a new game coming named Fashion Dreamer, Bithell Games is making a TRON game called TRON: Identity, and Sea of Stars seems to be coming along well. Master Detective Archives: Rain Code looks promising, Harmony: The Fall of Reverie is quite compelling from what was shown, and Omega Strikers seems like a nifty riff on Windjammers. Oh, and that little game called The Legend of Zelda: Tears of the Kingdom. It's $69.99, so search those couch cushions for an extra tenner.
Okay, on to those remakes. I'll just fire off some names. Ghost Trick: Phantom Detective. Kirby's Return to Dream Land Deluxe. Baten Kaitos I & II HD Remaster. The aforementioned Metroid Prime Remastered. Advance Wars 1+2 Re-Boot Camp, this time for sure. Etrian Odyssey Origins Collection. We Love Katamari Reroll + Royal Reverie. Just… all kinds of cool games that I'm utterly thrilled will be available on modern platforms at a reasonable price. Like reliving the mid-aughts, it is.
Finally, expansions, downloadable content, updates, that kind of thing. Xenoblade Chronicles 3's Wave 3 DLC will be available from February 15th with a new hero and some challenge battles. Wave 4's story content was teased and it looks like a doozy. The Dead Cells: Return to Castlevania DLC looks fantastic and will be arriving on March 6th. An Expansion Pass was announced for Splatoon 3, with the first of two parts bringing back Inkopolis Plaza from the original game this spring. Fire Emblem Engage's Expansion Pass Wave 2 arrives today with some new Emblem characters. Wave 3 will feature more still, while Wave 4 brings the Fell Xenologue story content. Mario Kart 8 Deluxe's Booster Course Pass Wave 4 will feature a new character, Birdo, and Yoshi's Island was revealed as a new course. Phew! Those are the main details, but do watch the whole Direct if you want the full experience.
New Releases
Metroid Prime Remastered ($39.99)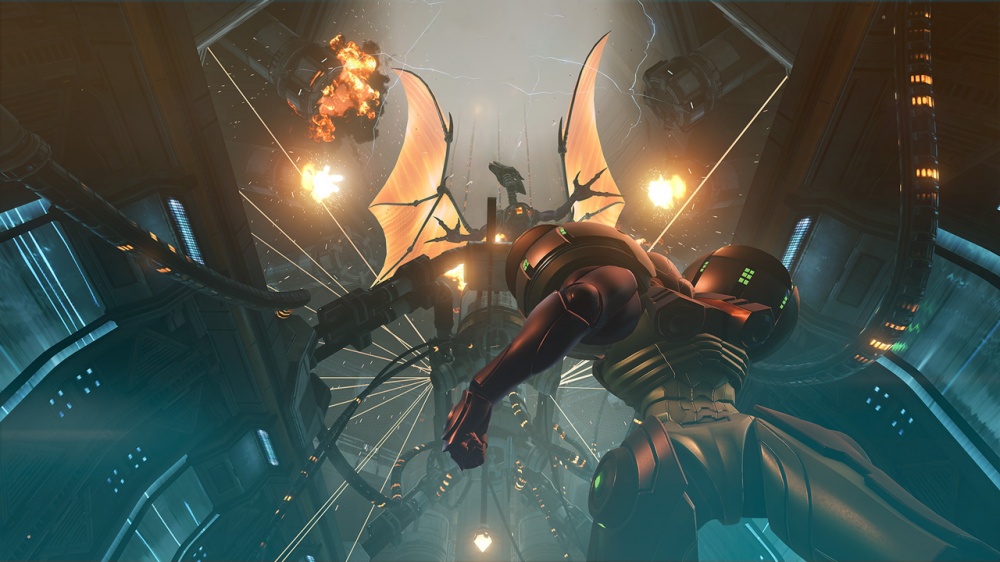 The game that was rumored to appear in every Nintendo Direct for the last five years finally showed up, and it ended up being shadow-dropped right to the eShop. This is a remake/remaster of the original Metroid Prime, complete with additional control methods and a few other improvements to help the game shine its brightest. I'll be doing a full review of this one as soon as I can make my way through it, but I think it's safe to say that it's pretty good.
Game Boy – Nintendo Switch Online (Free)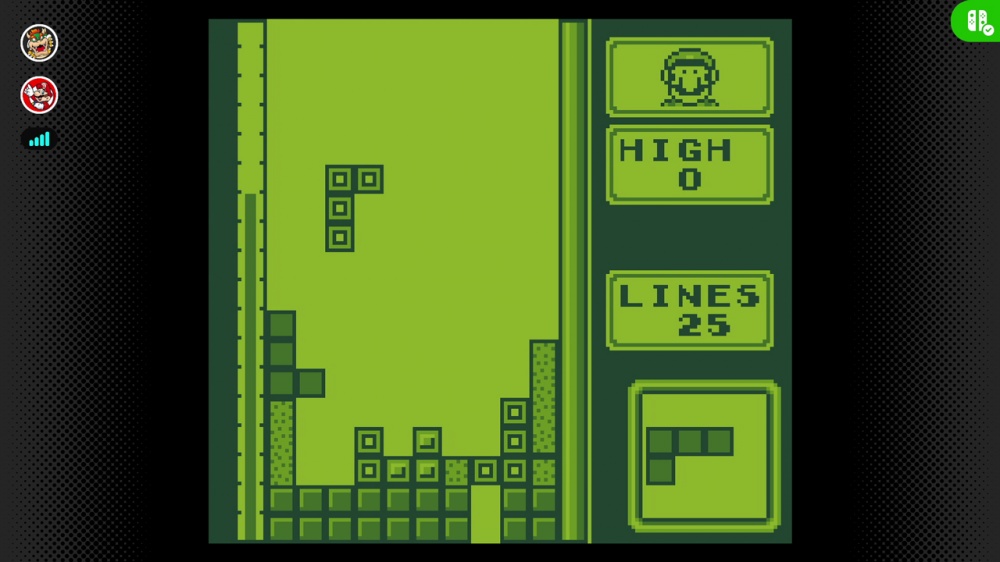 Lots of surprises today. Nintendo Switch Online subscribers finally have another classic console app to access with the release of this Game Boy selection. The launch titles include Tetris, Super Mario Land 2, Link's Awakening DX, Gargoyle's Quest, Game & Watch Gallery 3, Metroid 2, Wario Land 3, Kirby's Dream Land, and for some reason, Alone in the Dark: The New Nightmare. You get a few different filters to choose from but otherwise it offers similar features to the other classic console apps. That includes rollback netcode for online multiplayer in supported games, as well as local multiplayer.
Game Boy Advance – Nintendo Switch Online (Free)
And for those who have a subscription to the Expansion Pack, here is the Game Boy Advance app. Everything I said about the Game Boy app goes for this one, but of course there are different games here. The starting line-up is Super Mario 3 (with the e-Reader card levels enabled), WarioWare, Mario Kart Super Circuit, Mario & Luigi Superstar Saga, The Legend of Zelda: The Minish Cap, and Kuru Kuru Kururin. No third party games here, which is somewhat interesting. Well hey, if you have the subscription it's all bonus anyway.
WBSC eBaseball: Power Pros ($0.99)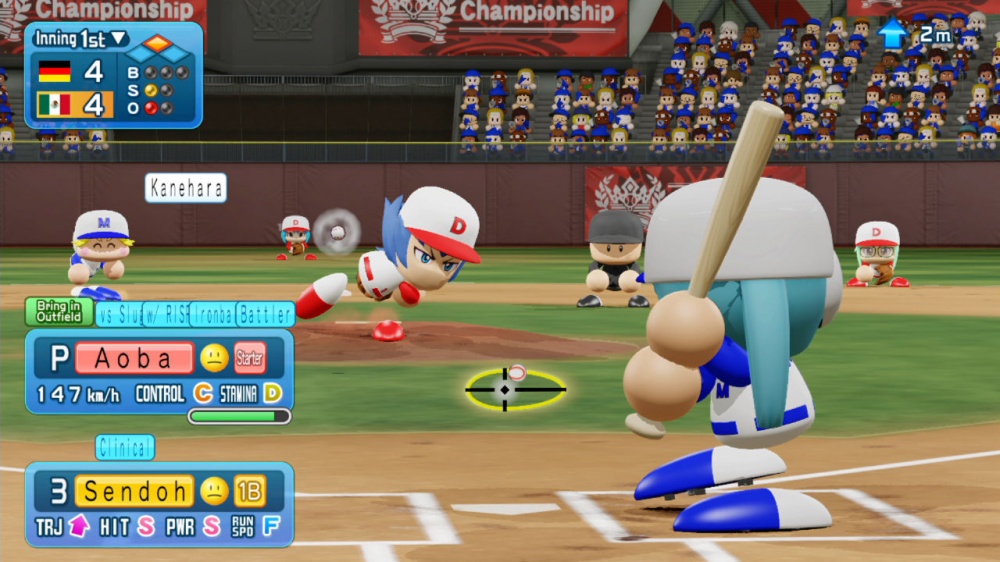 Yes, that price is correct. Konami wants to bring the Power Pro brand global, and this is their way of doing that. It's a fun baseball game, though this version is a bit stripped down and focused on its online modes. Still, for a dollar it's an obscenely good deal for anyone who likes baseball.
Perserverance: Complete Edition ($19.99)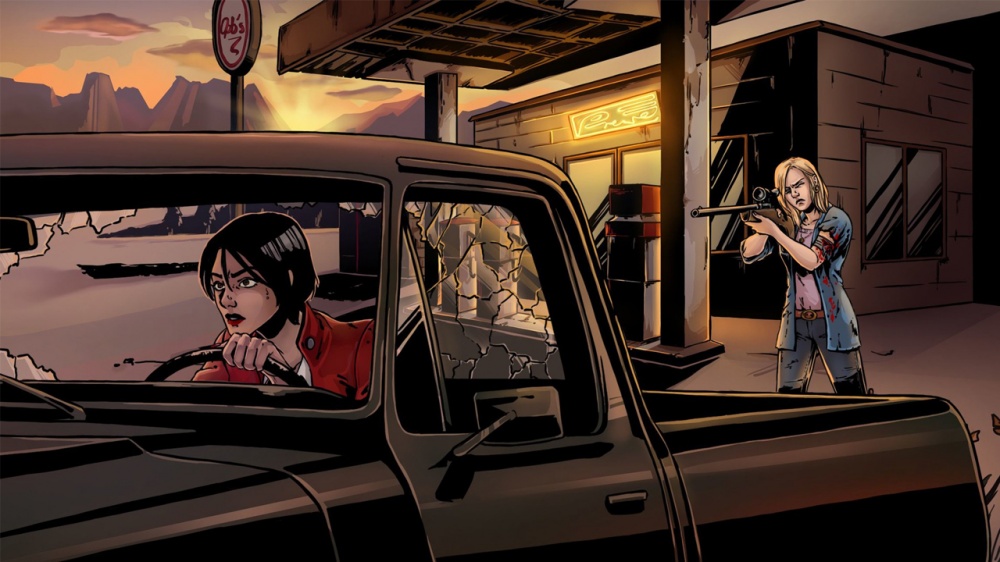 This is a narrative adventure game about a zombie apocalypse, which is an incredibly novel concept that I'm sure will be a breath of fresh air for all of us. We've seen Perseverance on the Switch before, but this one includes all three parts of the story in one complete set. Despite my snarkiness about the theme of the game, this one has gotten a really strong reception from folks who have played it, with the story getting plenty of praise.
Rob Riches ($8.99)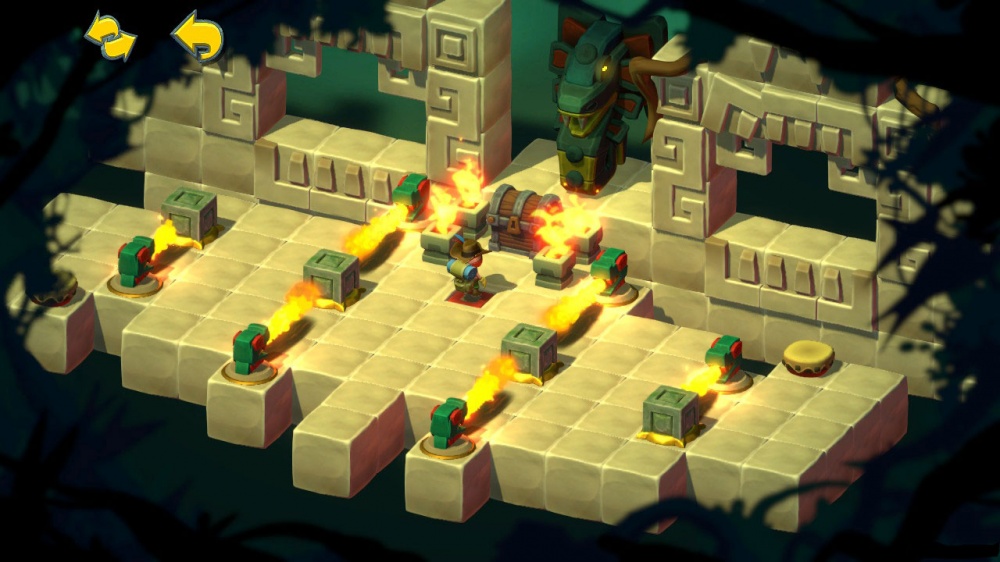 This is a decent-looking action-puzzler where you play as a dude who is exploring and plundering ancient temples. They're full of traps to keep out robbers like you, so you'll have to out-step and out-wit them if you want to get away with the riches. Collect all the coins in each area and open the path to the next. It sounds so simple, but it gets complicated in a hurry. The isometric viewpoint gives the game a nice little microcomputer feel that will be very cozy for some of you, I'm sure.
Japanese Escape Games The Light and Mirror Room ($9.99)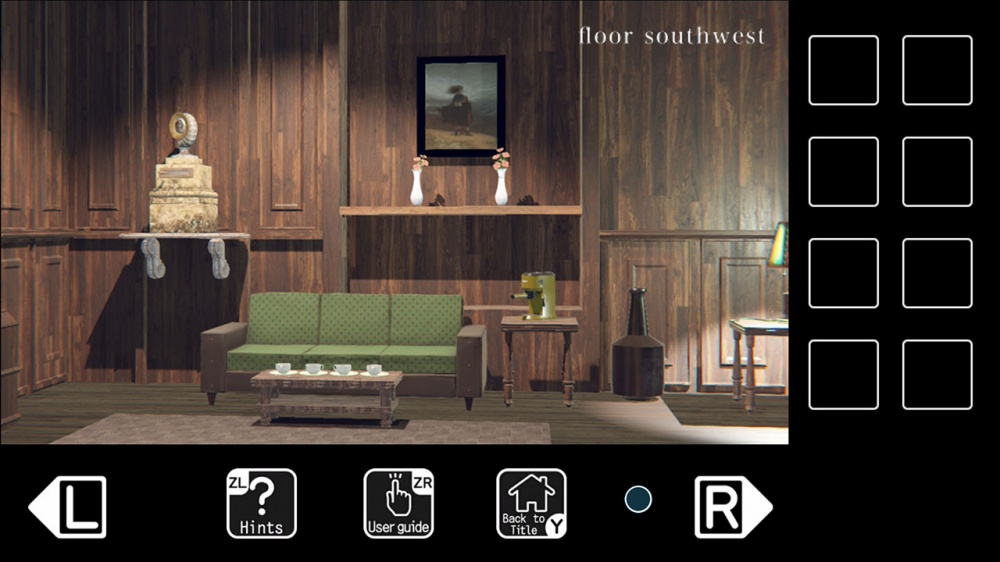 This is the fourteenth game in this little series of escape games, so you probably don't need me to tell you much beyond the basic theme. You've been sent by a weird guy in a lab coat to investigate one particular floor in a building. Once you head in, you find the way back locked behind you. You'll have to solve a bunch of puzzles to get out. I'm assuming some of them involve light and mirrors. Just a wild swing there.
Bumblebee – Little Bee Adventure ($9.99)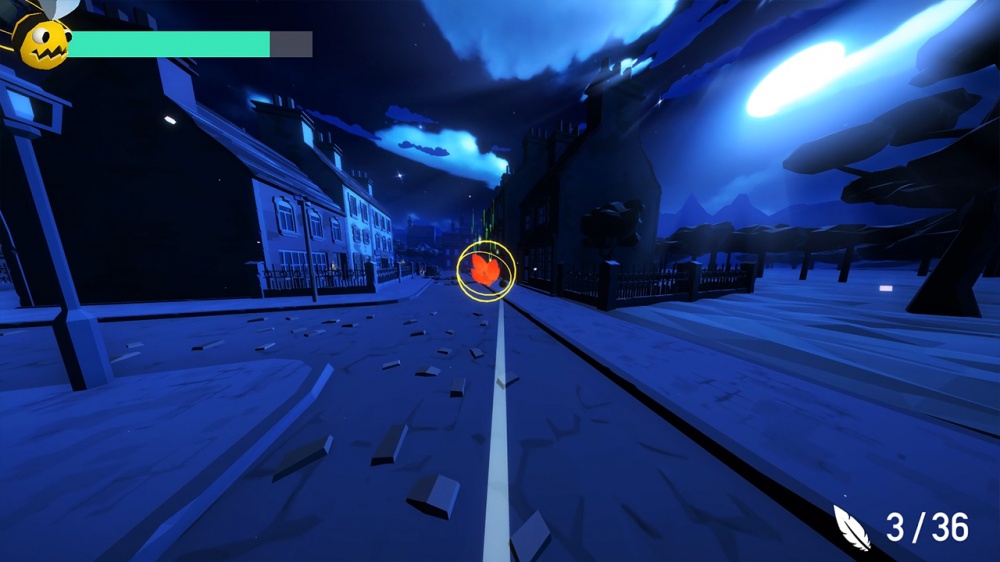 Oh no, people are getting tired of our cookie-cutter Aery follow-ups! What can we do? Replace the bird with a bee and print it! Yes, this is basically just another Aery game. But you're a bee. Like Jerry Seinfeld that one time. You're even still looking for feathers. Couldn't that have been changed to pollen or honeycombs or something? Ah, I'm probably putting more thought into this than they did. If you want more Aery but with buzz-buzz instead of tweet-tweet, here you go.
Arcade Archives Magical Speed ($7.99)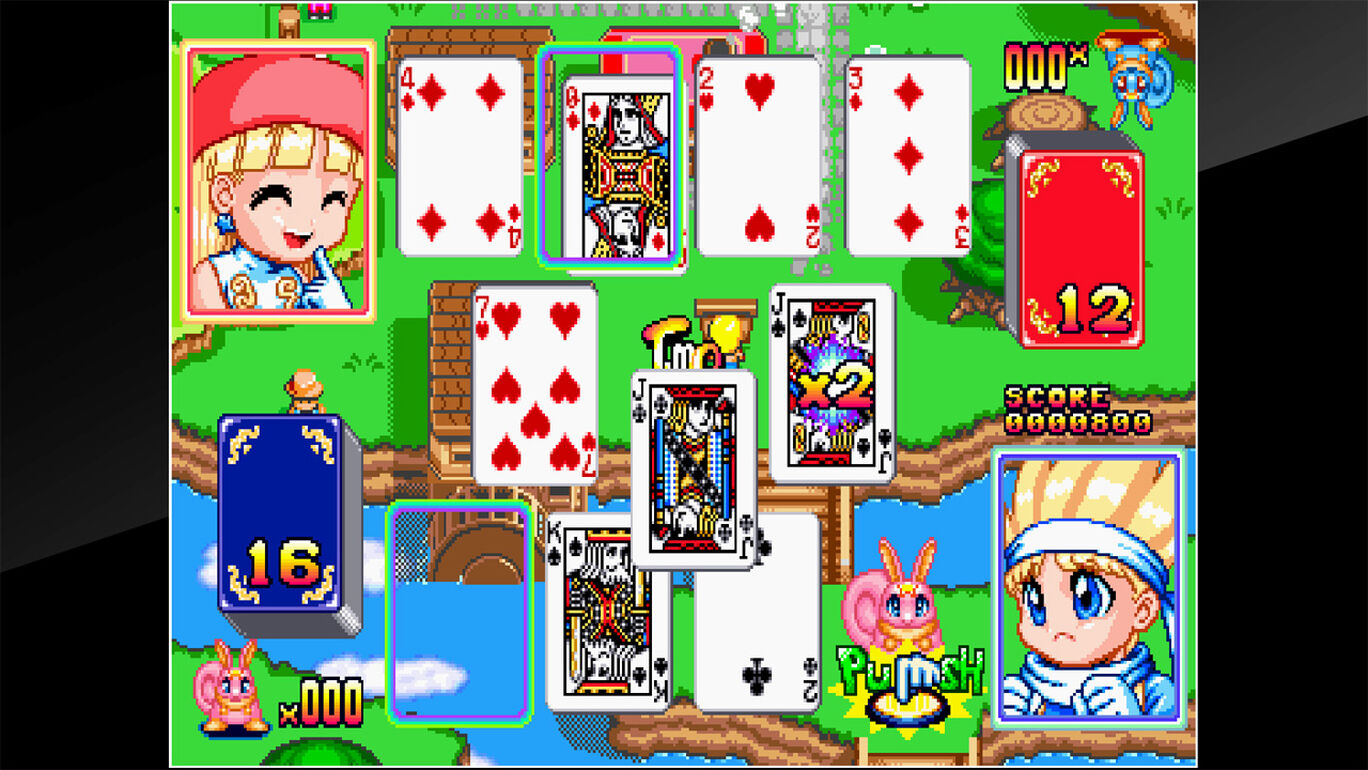 It seems that Hamster has acquired the rights to another defunct arcade game company's catalog. Allumer isn't exactly a household name, but it did have a few modest hits that were distributed by Taito back in the day. To kick things off this week, Hamster is releasing the card game Magical Speed. Originally released in 1994, it's a variant of the card game Speed that was only released in Japan back in the day. Nice vibrant visuals, but I'm not sure I'm all that interested in this one personally. Still, it's good to see more obscure releases given a chance to shine again.
Shuttlecock-H ($7.99)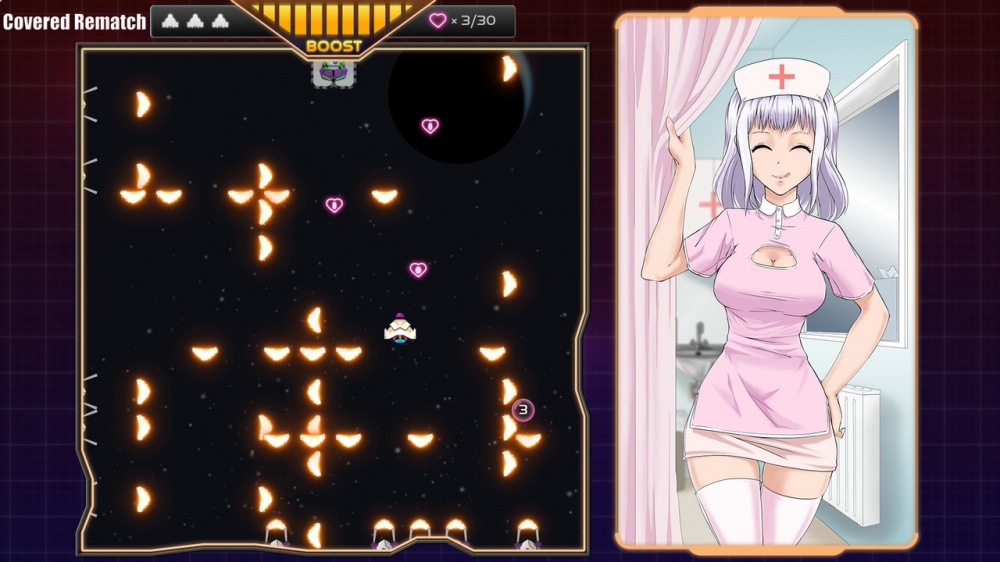 Hm, it has been at least a hot minute since eastasiasoft released a horny game, but here we go. Prepare the Bonk bat. It's basically a bullet hell game where you can't fight back, so you have to dodge everything while grabbing the hearts that appear. There are three different women to meet, each with their own story, and you'll get to see some risque pictures of them as you play through the game. Bonk!
Alice in Wonderland – A Jigsaw Puzzle Tale ($4.99)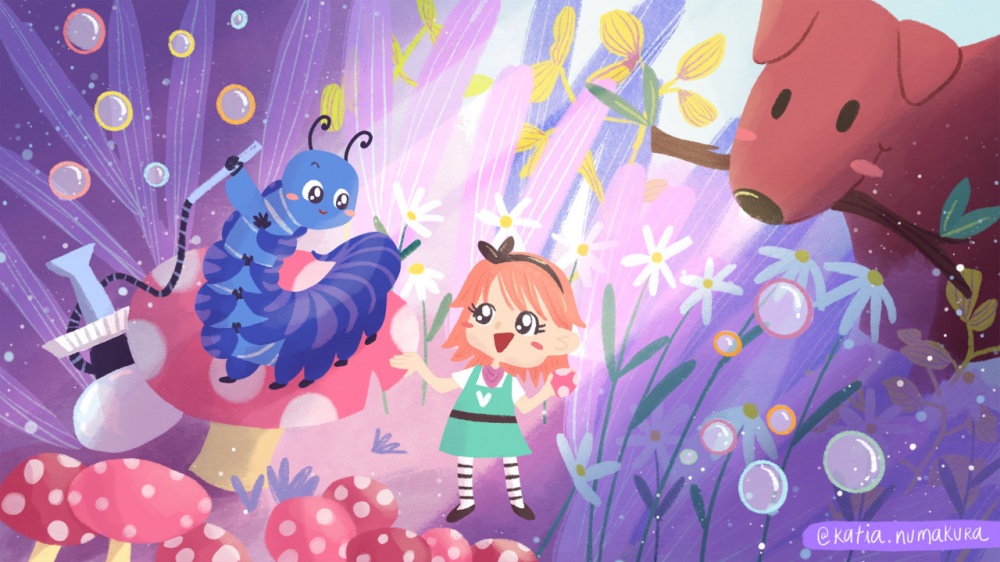 A jigsaw puzzle game based on Alice in Wonderland. You get twelve admittedly nice pieces of Alice-themed art to make the puzzles from, and five different difficulty levels to choose from for each. Clearly people are buying these jigsaw puzzle games, or we wouldn't keep getting them. If you are one of those people, here's another one for you.
Putrid Shot Ultra ($2.99)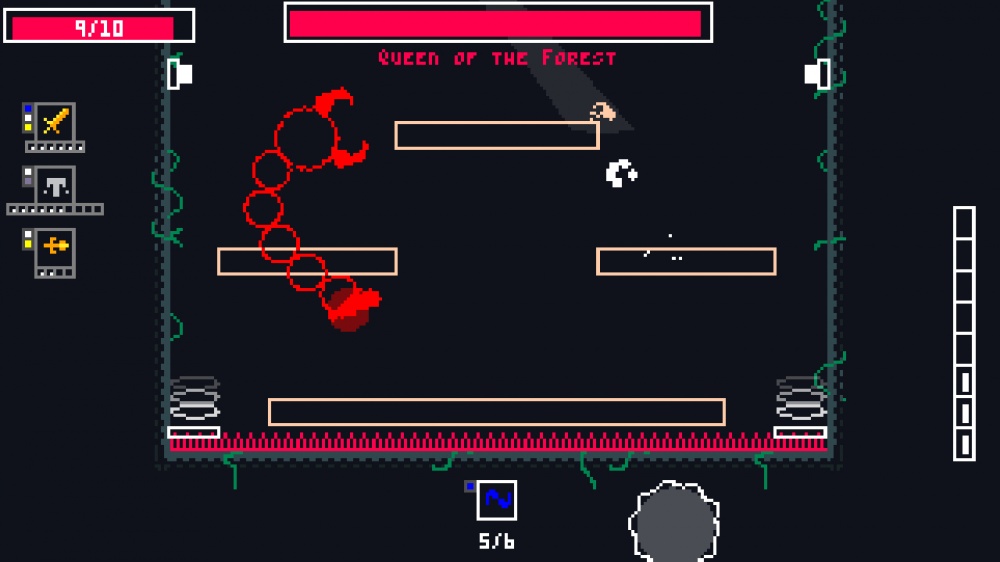 I feel like we saw another game very similar to this come out recently, but I can't quite place it. Oh well. Another roguelite action game that doesn't do much to separate itself. Use your magic pistol to fire off a variety of spells and see how far into the crypt you can descend. You'll earn upgrades as you go to help you keep up with the hordes. Not the most original of things, but for just three dollars I suppose it doesn't have to be.
Deep Space: Action Fire Sci-Fi Game 2023 Shooter Strike Simulator Alien Death Ultimate Games ($4.99)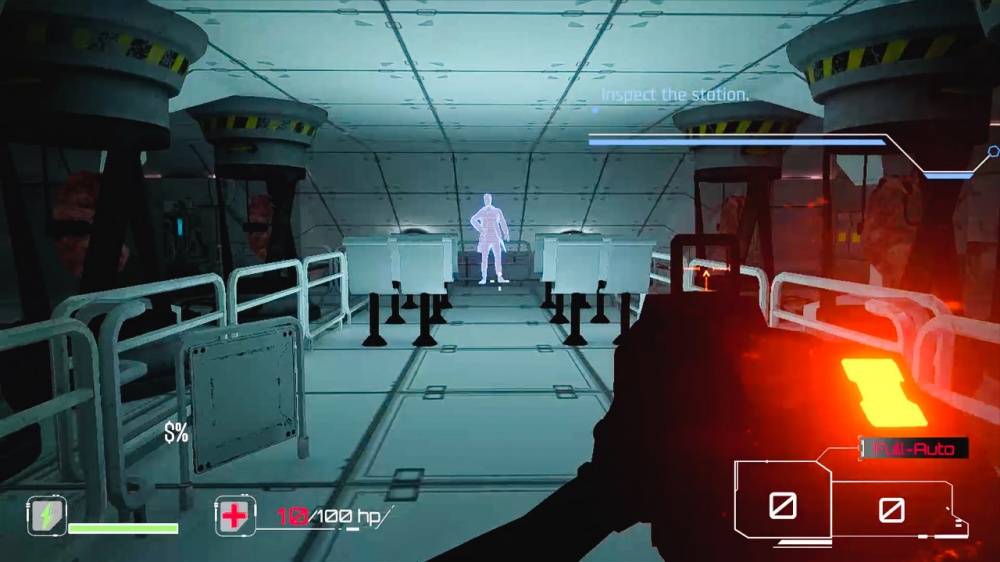 The handful of dollars you spend on this steaming pile of garbage from the trash-flingers at Midnight Works could be saved and put towards that fancy remaster of Metroid Prime. Choose wisely.
Sales
(North American eShop, US Prices)
Probably the biggest sale to pop as of this writing is the one for The Legend of Zelda: Breath of the Wild and its Expansion Pass. If you somehow missed this amazing game and want to get caught up before Tears of the Kingdom hits, this is a great chance. Aside from Radiant Silvergun, I don't have anything else I feel especially strong about in either list, so I'll just do the usual thing and tell you to check those sales and see what jumps out at you.
Select New Games on Sale
Gem Wizards Tactics ($1.99 from $12.99 until 2/15)
Broken Universe Tower Defense ($1.99 from $9.99 until 2/15)
Space Raiders in Space ($1.99 from $12.99 until 2/15)
Floogen ($1.99 from $3.99 until 2/15)
Gum+ ($1.99 from $7.99 until 2/15)
OMG Police Car Chase TV Sim ($1.99 from $4.99 until 2/15)
Detective Di: Silk Rose Murders ($2.89 from $12.99 until 2/15)
reky ($1.99 from $9.99 until 2/15)
Balloon Flight ($1.99 from $5.99 until 2/15)
Ethan: Meteor Hunter ($1.99 from $9.99 until 2/19)
Buissons ($3.99 from $7.99 until 2/19)
Inside My Radio ($1.99 from $9.99 until 2/19)
Stone ($8.99 from $14.99 until 2/20)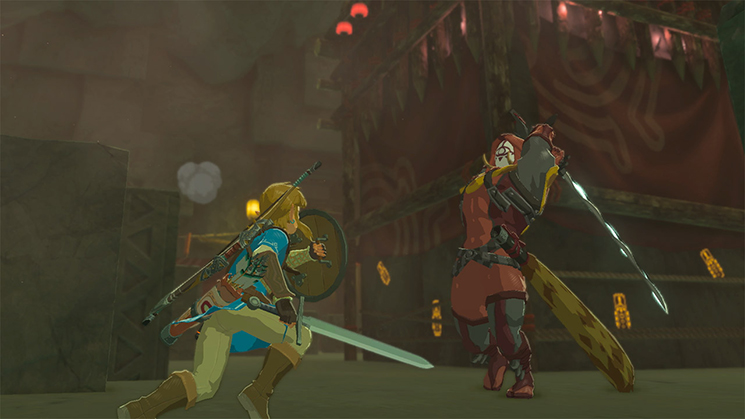 The Legend of Zelda: Breath of the Wild ($39.99 from $59.99 until 2/20)
The Legend of Zelda: BotW Expansion ($13.99 from $19.99 until 2/20)
The Legend of Zelda: BotW Bundle ($53.98 from $79.98 until 2/20)
The Midnight Sanctuary ($2.99 from $9.99 until 2/22)
Tiny Metal ($4.49 from $14.99 until 2/22)
Tokyo Dark Remembrance ($5.99 from $19.99 until 2/22)
Marchen Forest ($6.99 from $34.99 until 2/23)
Fantasy Strike Core Pack ($9.99 from $19.99 until 2/23)
Fantasy Strike Collector's Pack ($49.99 from $99.99 until 2/23)
Pathfinder: WotR Cloud Version ($24.99 from $49.99 until 2/23)
Wing of Darkness ($5.99 from $29.99 until 2/23)
Galacticon ($3.99 from $4.99 until 3/1)
Moonlighter ($3.74 from $24.99 until 3/1)
Moonlighter CE ($4.34 from $28.99 until 3/1)
Children of Morta ($5.49 from $21.99 until 3/1)
Children of Morta Ancient Spirits DLC ($2.49 from $4.99 until 3/1)
Children of Morta CE ($7.99 from $26.99 until 3/1)
Darker Skies ($7.19 from $17.99 until 3/1)
Gunpig Firepower for Hire ($3.99 from $4.99 until 3/1)
Sales Ending Tomorrow, Friday, February 10th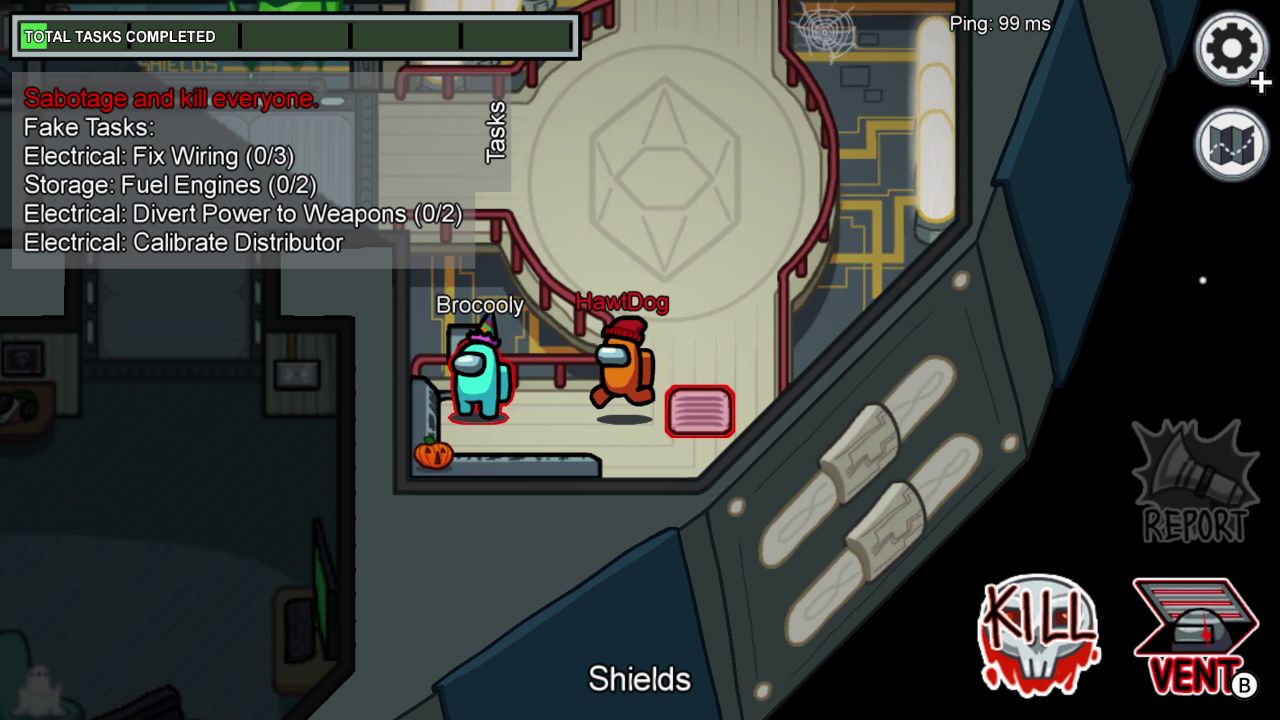 Among Us ($3.50 from $5.00 until 2/10)
Drift & Drive ($9.74 from $12.99 until 2/10)
Glo ($1.99 from $4.99 until 2/10)
Growbot ($13.99 from $19.99 until 2/10)
H1.Jack ($1.99 from $4.99 until 2/10)
Hatup ($3.49 from $4.99 until 2/10)
Hell Pages ($5.39 from $8.99 until 2/10)
Karma Knight ($2.06 from $8.99 until 2/10)
Lamplight City ($10.49 from $14.99 until 2/10)
Many Faces ($1.99 from $4.99 until 2/10)
Mutropolis ($13.99 from $19.99 until 2/10)
Pity Pit (41.99 from $4.99 until 2/10)
Quintus & the Absent Truth ($5.99 from $9.99 until 2/10)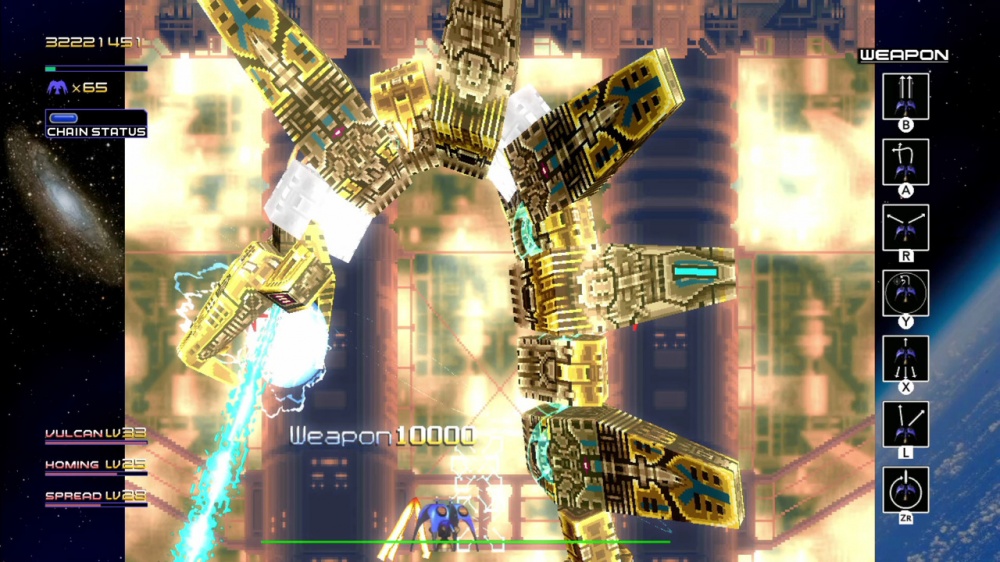 Radiant Silvergun ($11.99 from $19.99 until 2/10)
RIVE: Ultimate Edition ($1.99 from $14.99 until 2/10)
Sonority ($15.99 from $19.99 until 2/10)
SUPERHOT ($12.49 from $24.99 until 2/10)
Swap This! ($1.99 from $4.99 until 2/10)
Swords & Soldiers ($1.99 from $7.49 until 2/10)
Toki Tori ($1.99 from $4.99 until 2/10)
Toki Tori 2+ ($1.99 from $14.99 until 2/10)
Trenches ($7.99 from $9.99 until 2/10)
Unforeseen Incidents ($13.99 from $19.99 until 2/10)
Vesper Zero Light Edition ($6.99 from $9.99 until 2/10)
That's all for today, friends. We'll be back tomorrow with the remaining releases of the week, plus what will likely be a healthy list of new sales. I suspect somehow that tomorrow will be rather less exciting than today, but who knows? Surprises come out of nowhere sometimes. I hope you all have a thrilling Thursday, and as always, thanks for reading!