XBOX
Halo Infinite's Next Drop Pod Arrives August 9th, Here's What's Included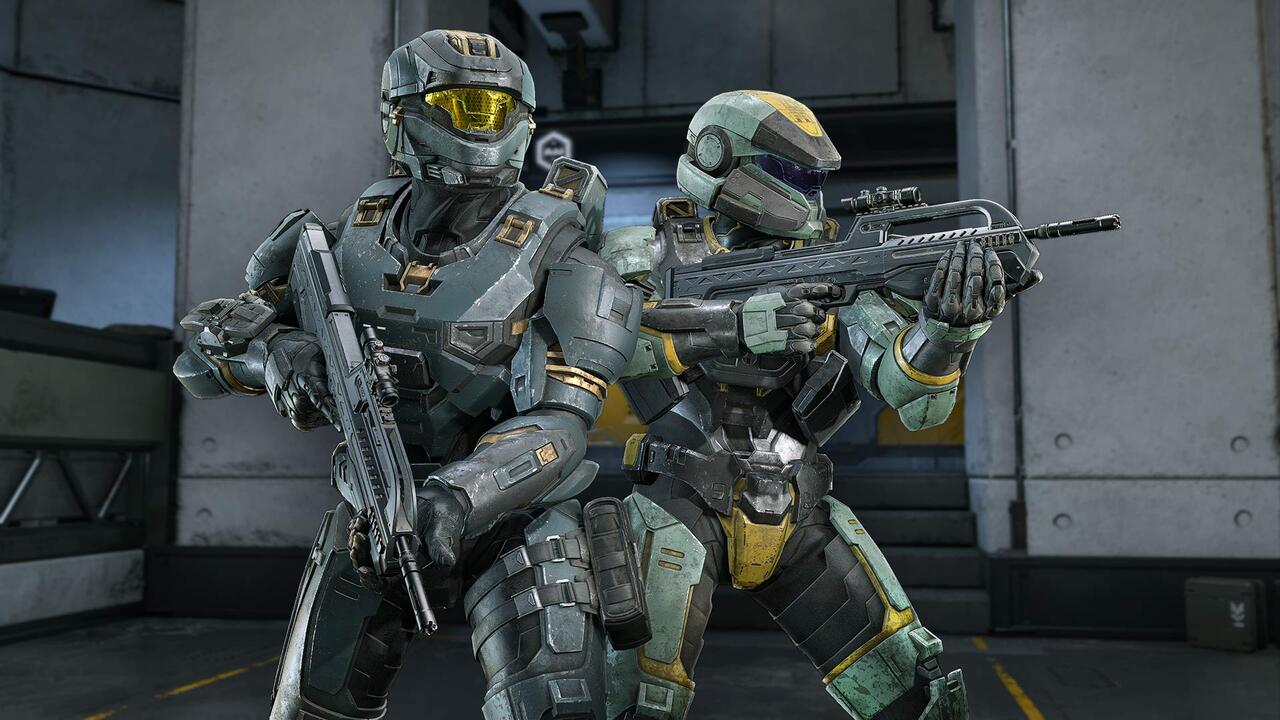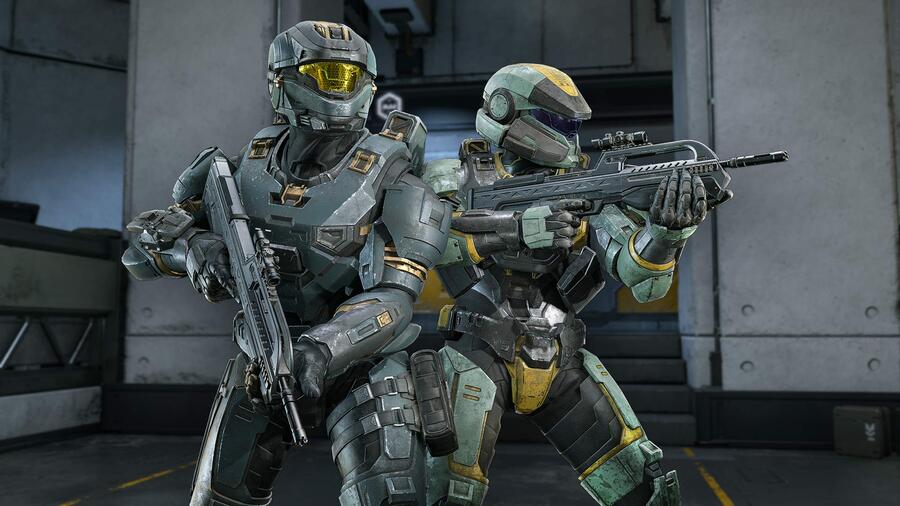 343 Industries is gearing up for another Halo Infinite "Drop Pod" release next week on August 9th, and ahead of launch, it's shared a preview of what players can expect. Here's our breakdown (via Halo Waypoint):
Improved customisation
First up, we've got improved customisation options. Visors for Spartans will no longer be restricted to certain armor cores. From the 9th, visors will work across all helments from all armor cores. 343 is expanding on this by allowing Mark VII helmet attachments to be worn across multiple Mark VII helmets.
"This is a response to player feedback we've seen requesting an expansion of the compatibility of Mark VII helmet attachments. Naturally, this move came with some complexities because most helmet attachments for the Mark VII core are designed to fit a specific helmet, but some happen to also fit well on other Mark VII helmets.
"The Live Team took some time with our Artists to find out which helmet attachments look best and fit without clipping awkwardly or having large holes. Since certain combinations could have clipping or large gaps, not every Mark VII helmet will be able to use every helmet attachment – but the total number of options has been greatly increased."
Note: A full list of helmet and helmet attachment combinations will be included in the full Drop Pod patch notes.
Multiplayer – More Ranked Playlists, 2v2, Region Select groundwork
According to 343, this next Drop Pod update will also "make it easier" for the team to implement more Ranked playlists going forward. This will start off with Ranked Doubles, two weeks after this Drop Pod's release, and it will also come with a competitive skill rank reset. There'll also be a social Team Doubles playlist added in – so plenty of 2 v 2 fun to look forward to.
"We'll monitor the health of Ranked Doubles and all our playlists after its addition to the matchmaking lineup. If all playlists continue to perform as expected, we'll keep these additions and continue experimenting with adding more Ranked playlists in the future."
In addition to this, 343 is busy "laying some groundwork" for a 'Region Select' option in the future – allowing players to select between "searching across all regions" for a faster match-up or just their local region for improved ping. This feature is still a while away.
"This feature is still some time away, but players may spot some of the backend work that has been done to start putting things in place. We'll have more to share about Region Select as we get closer to its launch."
Challenges listed in Pause Menu
As of the August 9th Drop Pod, players will be able to view Challenges from the in-game pause menu. Allowing you to have a quick glance to see your active challenges. This will not track the numbers/totals remaining, and will only update at the end of the match. In saying this, the team is working to make it so the "challenges do tick during a match", and will deploy live tracking at a later date.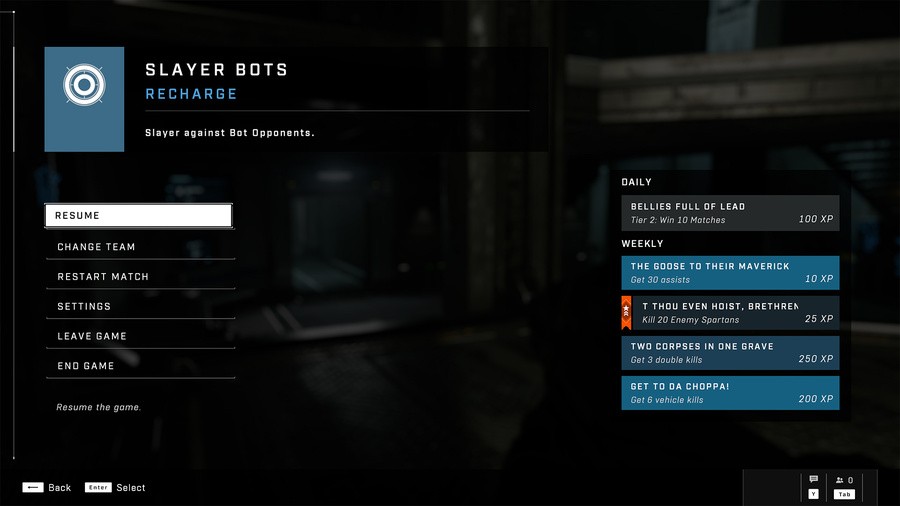 Note: The challenges in the above screenshot are placeholders.
More detailed patch notes for the August Drop Pod update will be released next week.
What do you think of the improvements on the way in this next Drop Pod update? Will you be checking it out? Leave a comment down below.