NINTENDO
Nintendo Downloads – July 27, 2023 – News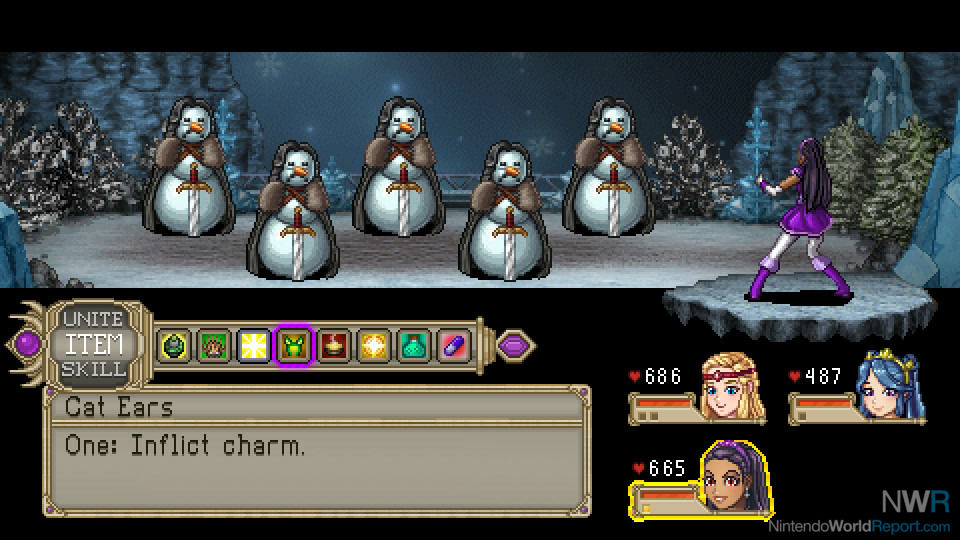 With the prominent mouse arriving this week, we'll be dispatching the Chief Mouser of the News Desk to deal with it.
Things we missed last week: Early, EARLY Namco title King & Balloon (think Pang) was added to the Archives, and Japan managed to get a record 67 games in the week, only one of which was Pikmin 4. Like, what the hell.
So aside from "Mousetroidvania" (distinct eye roll and wanking motion), this week is bringing quality where last week was about the quantity. We have a Double Dragon title from the people what brought us TMNT: Shredder's Revenge and Streets of Rage 4 – so DD Gaiden: Rise of the Dragons goes on the list – as well as a PixelJunk rescue from the late Stadia and a new game from Vertex Pop in Hyper Meteor. Which is honestly something I've been rooting for to hit for years, but it's mainly been for things like Zuckerberg v Long Muskrat, Boebert v Greene, or every American League Championship Series after 2016.
The "Donald's BS" department is also full up this week with Radiant Tale – I am going to get a review of the last Aksys-published otome (Jack Jeanne) out before Thursday but believe me, I will NOT have finished it – as well as what might be the last project from the two-man RPG team at Zeboyd Games in This Way Madness Lies. Finally, there's a localized version of old GBA / PSP strategy RPG Yggdra Union, the explanation for why this is a big deal I'm going to outsource to Tony Schiavone.
Last but certainly not least this week, we have a new Draknek game in Patrick's Parabox – Syrenne McNulty is a producer on the project.
North America
Retail
Radiant Tale (US$49.99/C$66.89)
Disney Illusion Island ($39.99/$49.99: Friday)
Digital
Mr. Run and Jump ($24.99/$32.50: Tuesday)
Double Dragon Gaiden: Rise of the Dragons ($24.99/$33.98)
Yggdra Union: We'll Never Fight Alone ($24.99/$33.47)
PixelJunk Scrappers Deluxe ($24.99/$29.99)
Psychic 5: Eternal ($21.99/$28.99)
Patrick's Parabox ($19.99/$26.49: Wednesday)
Koa and the Five Pirates of Mara ($19.99/$24.99)
Sword & Fairy Inn 2 ($19.99/$24.99)
Super Intern Story ($18.99/$24.79: Wednesday)
Eden's Last Sunrise ($14.99/$19.99)
The Master's Pupil ($14.99/$19.49: Friday)
Raccoon Adventure ($13.99/$18.99: Friday)
Luna & Monsters Tower Defense ($12.99/$16.99)
Zoo Park Story ($12.00/$15.00)
Mega Ramp Moto ($11.99/$14.99: Saturday)
This Way Madness Lies ($9.99/$13.99: Tuesday)
Heist Force ($9.99/$12.99: Tuesday)
Pixel Game Maker Series Angel's Gear ($9.99/$13.50)
Ducky's Delivery Service ($9.99/$12.99)
Operate Now: Hospital ($9.99/$12.99)
Last Mage Survivors ($9.99/$9.99: Saturday)
3 Minutes Mystery ($8.99/not releasing)
Zombie Hunter: D-Day ($8.99/$12.01)
Alien War 2 Dogfight ($7.99/$10.00)
Hyper Meteor ($7.99/$9.99)
Venice 2089 ($6.99/$9.49)
Demonic Supremacy ($6.99/$8.99: Friday)
Watch ($5.99/$7.9)
Magic Exposure – Yuri Visual Novel ($4.99/$5.99: Tuesday)
Working Hard Collection ($4.99/$6.99: Friday)
Skeljump ($3.99/$5.29: Tuesday)
Sales and Price Drops
Highlights: Koei Tecmo games are on sale until July 30 and an Annapurna sale (until August 1) includes a new low price for Neon White. PSPrices, DekuDeals
Europe
Retail
Radiant Tale (€49.99/£44.99)
Disney Illusion Island (€39.99/£34.99: Friday)
Digital
Mr. Run and Jump (€24.99/£22.49: Tuesday)
Double Dragon Gaiden: Rise of the Dragons (€24.99/£20.13)
PixelJunk Scrappers Deluxe (€24.99/£19.99)
Yggdra Union: We'll Never Fight Alone (€23.29/£20.99: Wednesday)
Psychic 5: Eternal (€20.00/£17.99)
Patrick's Parabox (€19.99/£17.99)
Koa and the Five Pirates of Mara (€19.99/£17.99)
Sword & Fairy Inn 2 (€19.99/£17.99)
Super Intern Story (€17.99/£16.19: Wednesday)
The Master's Pupil (€14.95/£14.99: Friday)
Raccoon Adventure (€13.99/£13.99: Friday)
Eden's Last Sunrise (€13.89/£12.49)
Luna & Monsters Tower Defense (€12.79/£11.49)
Zoo Park Story (€12.00/£10.79: Wednesday)
Mega Ramp Moto (€11.99/£11.99: Saturday)
Heist Force (€9.99/£8.99: Monday)
This Way Madness Lies (€9.99/£8.99: Tuesday)
Operate Now: Hospital (€9.99/£8.99)
Pixel Game Maker Series Angel's Gear (€9.99/£8.99)
Last Mage Survivors (€9.99/£8.99: Saturday)
Ducky's Delivery Service (€9.69/£8.69: Wednesday)
3 Minutes Mystery (€8.99/£8.99)
Zombie Hunter: D-Day (€8.5/£7.69)
Hyper Meteor (€7.99/£)
Venice 2089 (€6.99/£6.29: Wednesday)
Alien War 2 Dogfight (€6.99/£6)
Demonic Supremacy (€6.99/£6.29: Friday)
Watch (€5.49/£4.99)
Magic Exposure – Yuri Visual Novel (€4.99/£4.49: Tuesday)
Working Hard Collection (€4.99/£4.99)
Skeljump (€3.99/£3.59: Tuesday)
Japan
Crymachina (¥8470)
Deep One (¥8360)
Natsumon! Summer Vacation In The 20th Century (¥6578: Friday)
Hanasaki Work Spring (¥6270)
Disney Illusion Island (¥5400: Friday)
Psychic 5 Eternal (¥2980)
Mr Run and Jump (¥2800)
Patrick's Parabox (¥2800)
Pixeljunk Scrappers Deluxe (¥2500)
Sword & Fairy Inn 2 (¥2500)
Trendy God Mysterious Case File (¥2178)
Trendy God 2 Mysterious Case File (¥2178)
Trendy God 3 Mysterious Case File (¥2178)
Zoo Park Story (¥1500)
Luna & Monsters Tower Defense (¥1280)
Operate Now: Hospital (¥1200)
Pixel Game Maker Series Angel's Gear (¥1200)
Demonic Supremacy (¥999)
Heist Force (¥999)
Zombie Hunter D-Day (¥980)
Alien War 2 Dogfight (¥900)
Watch (¥699)
Magic Exposure (¥500)