PLAYSTATION
Marvel's Spider-Man 2 Gameplay Reveal Shows Off Symbiote In Action, Kraven The Hunter And The Lizard
Marvel's Spider-Man 2's first ever gameplay reveal closed off Wednesday's PlayStation Showcase, with a 10-minute gameplay showcase that absolutely blew everything else in the hour-long presentation out of the water.
Players immediately got to see Peter Parker back in action, this time with the Symbiote Black Suit showing off a whole new level of strength and power.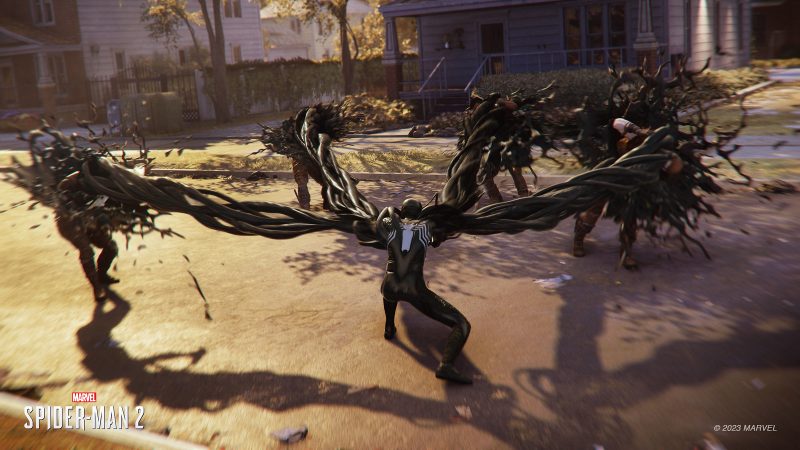 It then swapped to Miles, GTA V style, where we learn that Miles friend Genki is much more involved in his Spider-Man escapades, and that Miles will now have a wingsuit at his disposal, making traversing New York City an entirely different experience.
What was especially great to see however was our first looks at Kraven The Hunter, and Dr. Connors, otherwise known as The Lizard. Both villains already seem deadly and menacing.
Along the way, we also got some small hints at the game's story, which looks to revolve around Dr. Connors somewhat, and Peter's new aggressive streak that has come along with the Symbiote suit.
You can check out the full gameplay reveal for yourself, here.
Unfortunately, we still don't have an official release date, just the same Fall 2023 release window.
Source – [PlayStation]