PLAYSTATION
A Surreal Experience – Building The Last of Us Episode 5 – PlayStation.Blog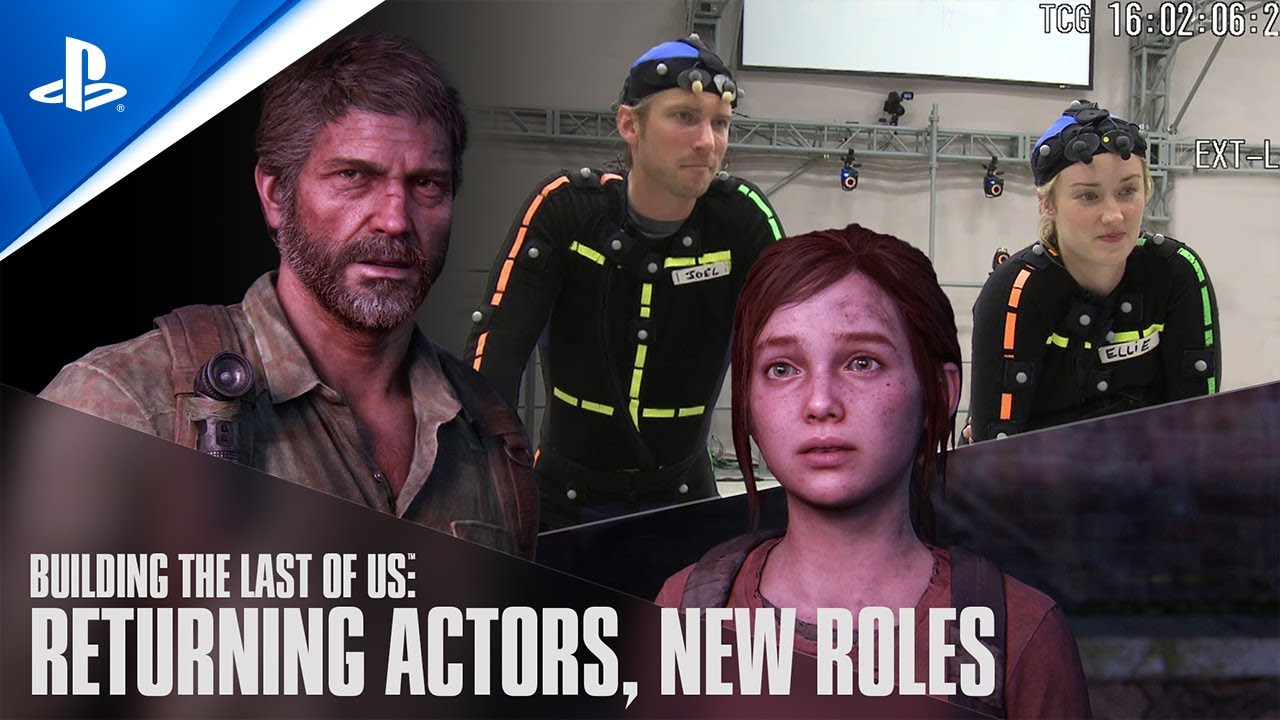 Since its original debut nearly a decade ago, the original The Last of Us' core characters, Ellie and Joel, have left an indelible mark on our studio, our fans, and the wider world of this franchise. So many members of the Naughty Dog team have had a hand in bringing the two to life. And it would be difficult to think of these characters and their origins without the performers that brought them to life, Ashley Johnson and Troy Baker.
With the HBO series having just completed its first season, and with The Last of Us Part I now available for the PlayStation 5 console and for pre-purchase on PC via Steam and the Epic Games Store (available March 28, 2023), our behind-the-scenes series Building The Last of Us next turns to Naughty Dog Co-President and HBO series executive producer Neil Druckmann discussing the two actors and bringing them into the show in new roles, while Baker and Johnson reflect on seeing the roles they performed take on new life in The Last of Us HBO series, the surreal nature of stepping into new roles in the TV series, and more.
Watch the video below to hear from Baker, Druckmann, and Johnson, and be sure to check out past entries in our series, including a look at how Ellie and Joel's relationship is at the heart of The Last of Us, a dive into The Last of Us' unforgettable opening, how TLOU's Clickers continue to scare us, and how the cruel world of The Last of Us is brought to life.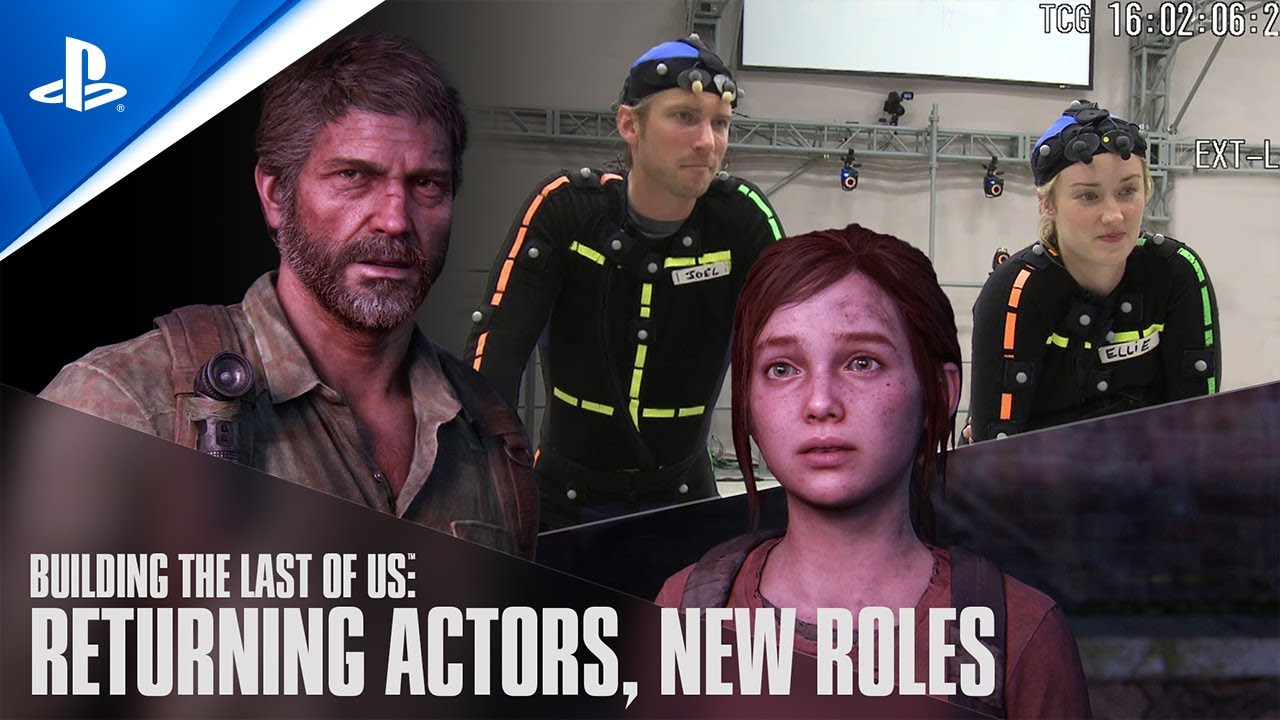 ---
***Spoilers for The Last of Us game and show follow.***
---
In bringing the entirety of The Last of Us to life in a new medium, Druckmann hoped the talented teams involved in developing The Last of Us would be proud of this adaptation, including those performers who were so essential to bringing these characters to life.
"The people I was most nervous about liking the show were Naughty Dogs, people that have dedicated big chunks of their lives to bringing this game to life. And then parallel to that is everybody I've met and connected to while making the show, I wanted them to be proud of this thing that they've dedicated so much of themselves to," Druckmann explained. "In that equation is the incredible cast that we work with, but specifically, Troy and Ashley, who were on this journey, both for [the original game and Part II], and to have them continue this journey with us in this other medium was really special."
Baker, who originally played Joel, steps into the HBO series as James, a member of David's crew in the Winter-set episode, "When We Are in Need." As Druckmann explained, this allowed Baker to come into the story at a very unique point given his experience playing Joel.
"There was something interesting about putting him in the Winter sequence, especially on the Ellie side of that story, because there's a Joel part and then an Ellie part. And Troy got to experience the Joel part in the game," Druckmann said. "And he does a phenomenal job [as James]. It's a really nuanced performance, and Craig [Mazin] and I are very impressed with what he pulled off."
For Baker, he was grateful to have a role that, well, we don't want to steal his excellent pun from him.
"Giving me a role that had some meat on it, pardon the pun, as opposed to just being a wink to the camera, was fun, it was a challenge," Baker said.
"And to see these scenes and sets that were originally, literally a gray wooden box on gray carpet, with 64 cameras around us, on a soundstage, to now, built from the ground up, with meticulous detail," Baker continued. "If I could have gone back to the person that was walking into the production office [for the original The Last of Us] and said, 'Dude, you're not going to believe this, but more than 10 years from now, let me tell you what this thing looks like.'"
Meanwhile, Druckmann explained that "there was no question" in his and fellow executive producer Craig Mazin's minds about who needed to play Ellie's mom Anna, given the significance Johnson, who has played Ellie in both The Last of Us Part I and Part II, would bring to the role.
"There's only one person that should play this role, and, of course, that's Ashley Johnson, who…brought Ellie to life in one respect and now gets to bring Ellie to life in a very different way," Druckmann said. "Ashley's fantastic…and to hear Ellie's voice that you know from the game, and here she's given birth to this other Ellie, there's something just so poetic and cyclical about the whole thing."
For Johnson, it was important that her performance made an impact with both fans, and people new to the world of The Last of Us.
"[This franchise] is something that we care so much about, and there's that feeling that I don't want to let anybody down," Johnson said. "More people are going to see this, people that know nothing about the game. I want those people to be as connected to it as some of the people were to the game, connected to these characters and connected to the story, and believe in these people.
"There's a lot of me that was very nervous to play Ellie's mom…[but] I wanted it to be good and believable, and I want people to be able to feel all of the feelings in the best way."
For both actors, the experience allowed them to revisit the world of The Last of Us in a particularly unique way.
"I can't think of any other thing where someone would've experienced it in this way, to where it was something that they were a part of making that then got adapted to something else that they were also in but in a different way. We've watched it develop, played it, watched it get adapted, we're in that as well, and now viewing it…that doesn't happen," Baker explained. "…It was absolutely surreal."
"This was Craig Mazin and Neil Druckmann getting together and being like, 'How do we keep the integrity of the story and bring it to life onto screen for people who aren't gamers," Johnson said, reflecting on how the casting of and portrayal of Ellie by Bella Ramsey on the HBO Series "blew me away."
"I couldn't be happier because if you work on something and love it as much as we do and care about this project as much as we do, you want that. You want it to be good, and you want to make sure that the next stage that it goes to, you want other people to have that same feeling, and it's there. I'm just, I'm blown away," Johnson said.
And Johnson echoed Baker's sentiments about how to best encapsulate this experience for the two of them…surreal.
"'Surreal' is perfect. It's the closest word to describe the feeling of it, knowing that we've been a part of this project for a decade," Johnson said.And whether you've been with the franchise as a player for nearly a decade, newly come to it via the HBO series, or simply want to re-immerse yourself in the world of The Last of Us, the series' first season is now streaming on HBO Max. And The Last of Us Part I is available for PS5 and for pre-purchase on Steam and the Epic Games Store (available March 28, 2023). To learn more about it, be sure to check out our recent look at The Last of Us Part I on PC's specs and features.