PC
Get the worst value gaming PC ever with this F1 sim rig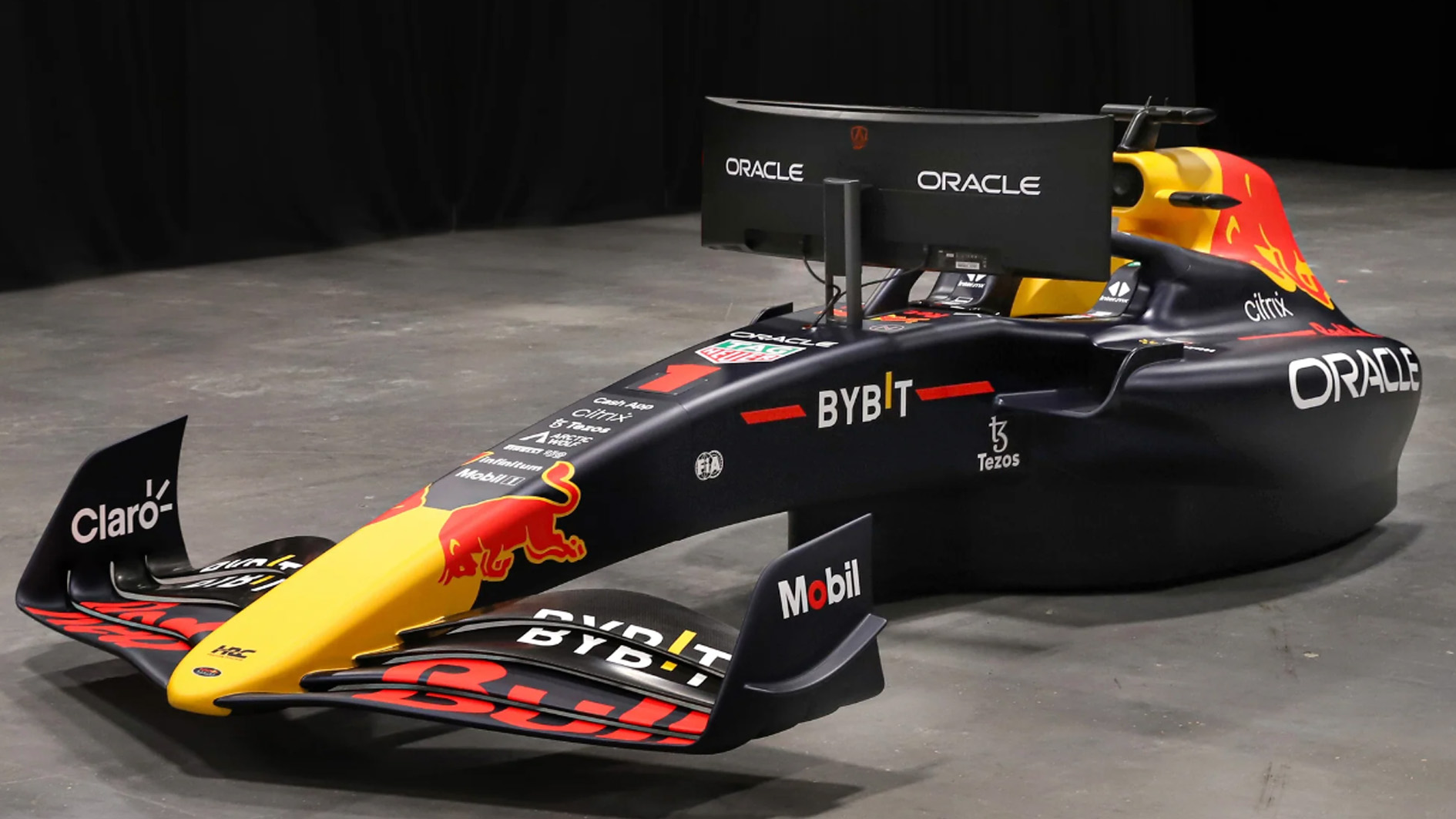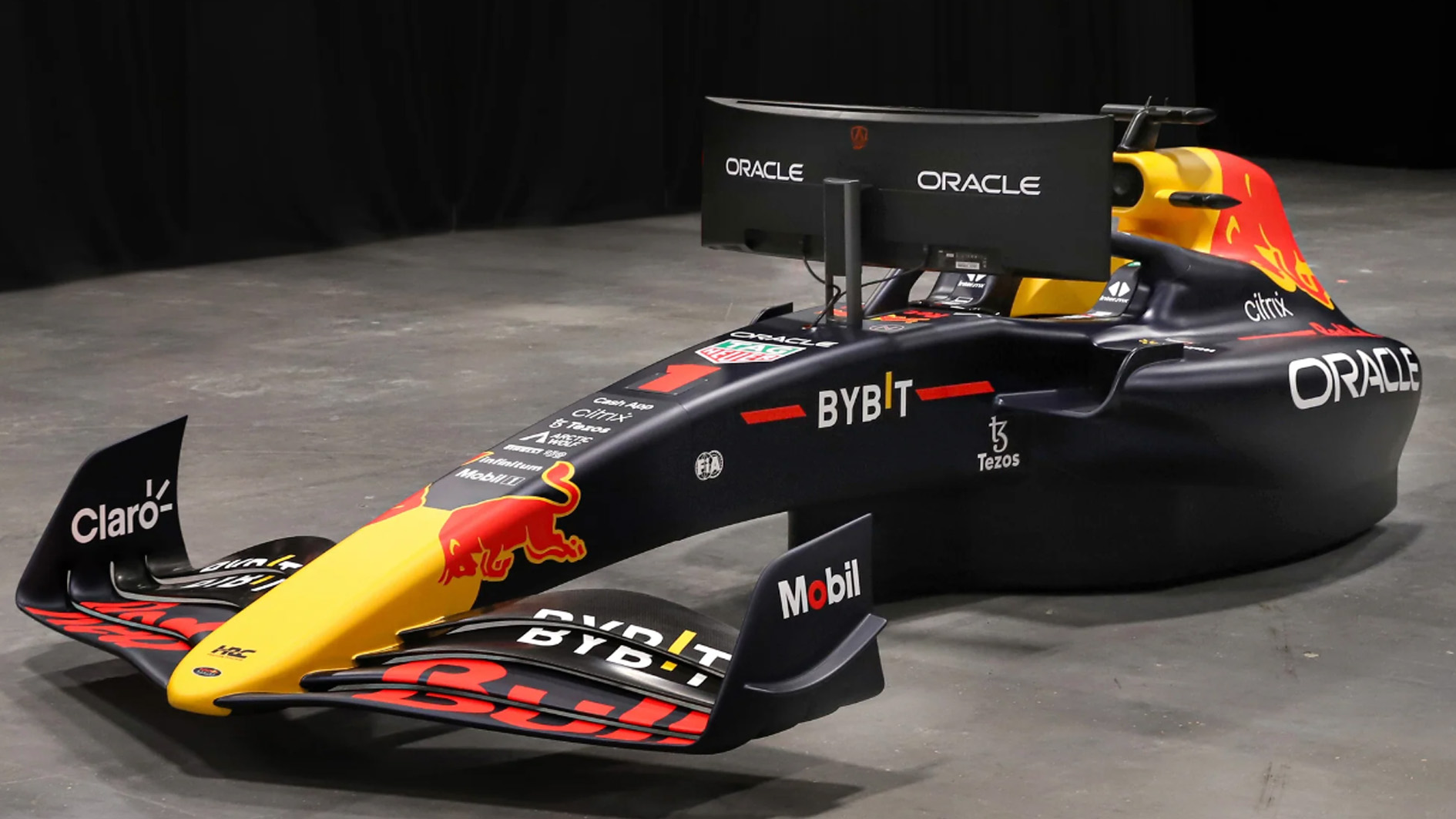 Have you ever seen something that makes it clear anyone who buys it has too much money? The kind of purchase that makes no sense, and seems to come with a plethora of problems only the super rich could absolve. Something like purchasing a social media platform (opens in new tab) because not enough people like you, or buying one of these F1 Red Bull RB18 show car simulators for no fathomable reason at all.
Formula 1 (opens in new tab) is proudly showing off two new PC gaming racer simulator setups that no one should ever buy. They're huge pieces of kit based on the RB18 model F1 car that took home 17 wins out of 22 races in 2022. The sims come in two variations, a base model called The Race Edition and an upgraded one called The Champions Edition which has a front wing assembly.
While the housing's made with the same process used to make real F1 cars, that means you essentially get a half-made racing vehicle shell in your choice of Verstappen or Pérez paint job. All for the low, low price of between £74,999 and £99,999 (opens in new tab), plus shipping and however much it costs to remodel your house to fit it.
Of course, these sims aren't just racing car shells. No, because that would be silly. Instead there's a gaming setup hidden in here, though unfortunately F1 is fairly light on the details. We know you'll be getting some flavour of curved AOC gaming screen built into the kit, as well as Z906 Ultimate THX Surround Sound. The listing also boasts "The latest gaming hardware" but unless this thing is literally full of RTX 4090 (opens in new tab)s there's no way it justifies the pricetag.
A rise in racing sim interest during the pandemic really sent the industry into hyperdrive. Players are now spoiled for choice when it comes to wheels (opens in new tab)  and joysticks (opens in new tab) for whatever flavour of sim tickles your fancy. But even the most dedicated racing sim aficionados don't spend anywhere near these prices on their rigs. Nor did they have to remodel to get them into their houses.
We looked at a few top racing rig setups (opens in new tab) used by pro racers and content creators and even the most expensive of these are closer to the £30,000 mark. Plus most of these actually look a bit better for realistic racing, opting for three-monitor setups and sometimes even incorporating moving parts. 
While I'm content dunking on this rig forever, the controls do look pretty cool, and they'd want to. The wheel has to be one of the coolest looking ones I've seen, with a large screen and plenty of controls. Theoretically this is also paired with some great pedals to make for a solid racing simulator experience. When you're dropping that kind of cash anything less would be a pretty huge insult, regardless of your chosen liveries. Plus, the idea is to create the most authentic F1 experience possible in this non-moving overpriced hunk of metal.
"Driving a Formula 1 car is something most of us can only dream of, but this simulator is as close as it gets to the real thing. Memento Exclusives have recreated the car to bring the track into your home," said Red Bull Team Principal Christian Horner.
It's unclear who's home he's talking about here, because there's no way this thing would fit in mine, or anyone else's I know. Nor are any of us daft enough to buy one in the first place. Especially when you can get amazing racing gear for a fraction of the price, which actually feels more accurate to the pro experience anyway. After all, these are what real pros are using (opens in new tab).