MOBILE
Reviews Featuring 'Kirby's Return to Dream Land Deluxe', Plus Today's Releases and Sales – TouchArcade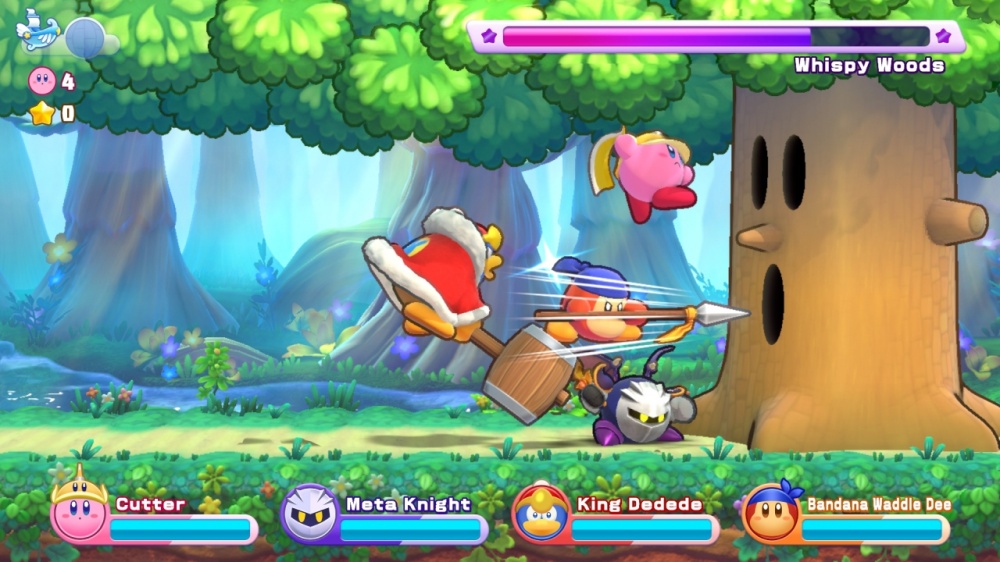 Hello gentle readers, and welcome to the SwitchArcade Round-Up for March 6th, 2023. In today's article, I've got a few reviews for you to start the week with. First up, Nintendo and HAL's latest release in the Kirby series, Kirby's Return to Dream Land Deluxe. After that, it's the tactical RPG Redemption Reapers and the adventure game Lucy Dreaming. Then we have a few new releases to look at, including the Castlevania DLC for Dead Cells. We round things out with the usual lists of new and expiring sales. Let's get going!
Reviews & Mini-Views
Kirby's Return to Dream Land Deluxe ($59.99)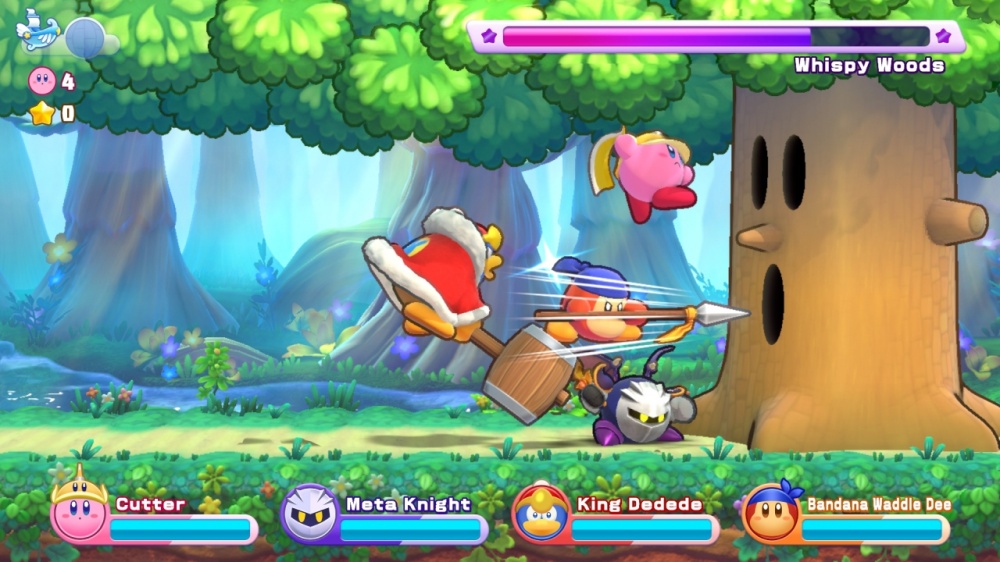 Is there anything under the sun more reliable than a Kirby game? Sure, there are some unusual spin-offs, but they're usually good fun. Yes, some of the core games are more enjoyable than others, but even at their worst the games are a pleasant romp. Kirby's Return to Dream Land Deluxe is a revisit of the 2011 Wii game, a release that came late enough that a lot of people ended up missing it. As with many other Wii games, one of its main new features was to allow up to four players to enjoy the game together. Given that it had been more than ten years since a traditional Kirby game had hit a home console, it was also a bit of a nostalgia play. And hey, it was a little bit of alright.
Here we are in 2023 with Kirby's Return to Dream Land Deluxe, and it's every bit the game the original was. The Super Inhale move is activated with a button instead of a motion shake, a few new copy powers have been added, an optional easy mode has been implemented, and there's a cool new Epilogue to play featuring Magolor. The game's visuals have been completely overhauled, and character designs have been brought in line with their modern takes. There's also the new Merry Magoland amusement park, which houses a bunch of minigames drawn from various games in the series and a ton of fun unlockable goodies. If I really wanted to go into the weeds, I could list a ton of small tweaks and adjustments made to how it plays, but suffice it to say that this isn't a straight port by any means.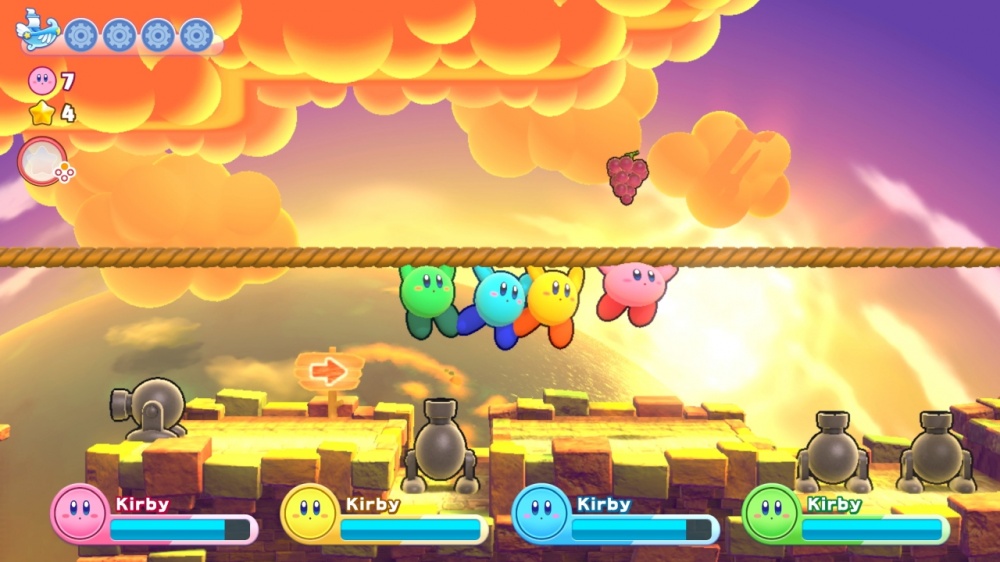 On the whole, I think this is a better game than the original in just about every way. Perhaps not better enough to warrant a purchase for someone who already owns the game and has their Wii or Wii U hooked up, but enough that this is the one of the two that you should buy if you're coming to it fresh. Well, that's one question settled. Perhaps the more important question is whether you should be interested in it at all? I think if you're looking for a fun platformer to play with friends in local co-op, then Kirby's Return to Dream Land Deluxe has a lot to offer. It's fun to play through the game together even if it is very easy, and the mini-games in the Merry Magoland park offer some nice distractions if you want something more party game-ish. I'm a little surprised there isn't any online multiplayer support in this release, but maybe I shouldn't be.
As a Kirby game, it falls right in the middle of the pack. Even with the improvements, I don't think it's up to the likes of Forgotten Land, Superstar Deluxe, or Planet Robobot. But it's also a good bit more fun than Star Allies or, say, Squeak Squad. The Super Abilities are a fun gimmick, the stage designs are all decent enough, and it's amusing to mess around with the rather robust move sets of each Copy Ability. It has that appeal that the games in the Kirby series usually do, offering a relatively chill playthrough with some tricky extras to obtain for those who want more bite. It doesn't do anything to drop the ball in any serious way, but unless you're in it for the multiplayer, it also lacks that special spark that the best of the bunch have.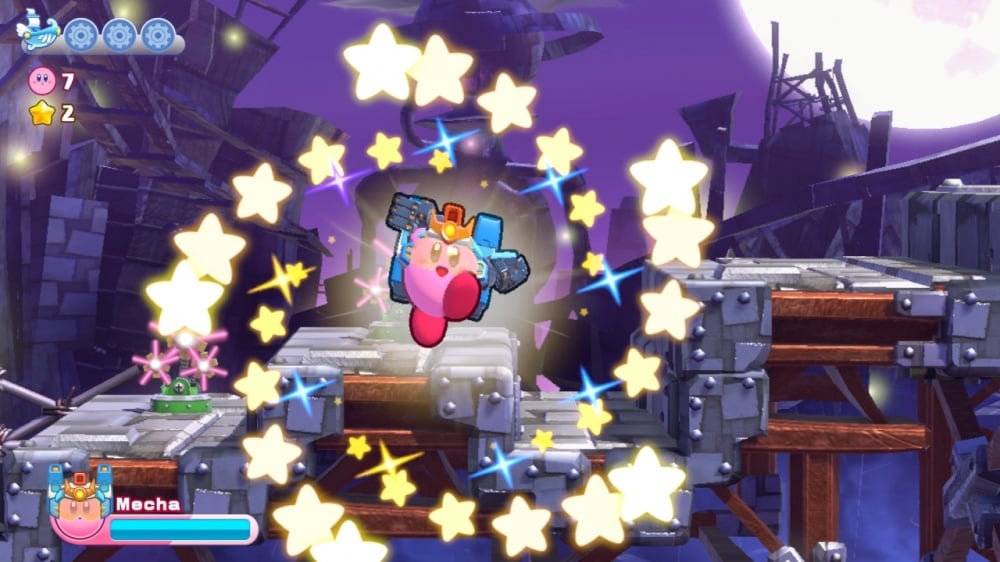 Kirby's Return to Dream Land Deluxe is a remake of higher effort than it may initially appear as, with a laundry list of improvements both obvious and subtle to bring a game that was already solid to begin with up to the modern standards of the series. As with many other Kirby games, it offers a wide array of things to do and mechanics to play with, and the multiplayer option adds some spice for those who can make use of it. It's a very workmanlike game in many regards, and it's not likely to convince those not already charmed by the pink puff. But that is often the role that Kirby finds himself occupying, and it's one that he wears as smartly as he does his little red shoes.
SwitchArcade Score: 4/5
Redemption Reapers ($49.99)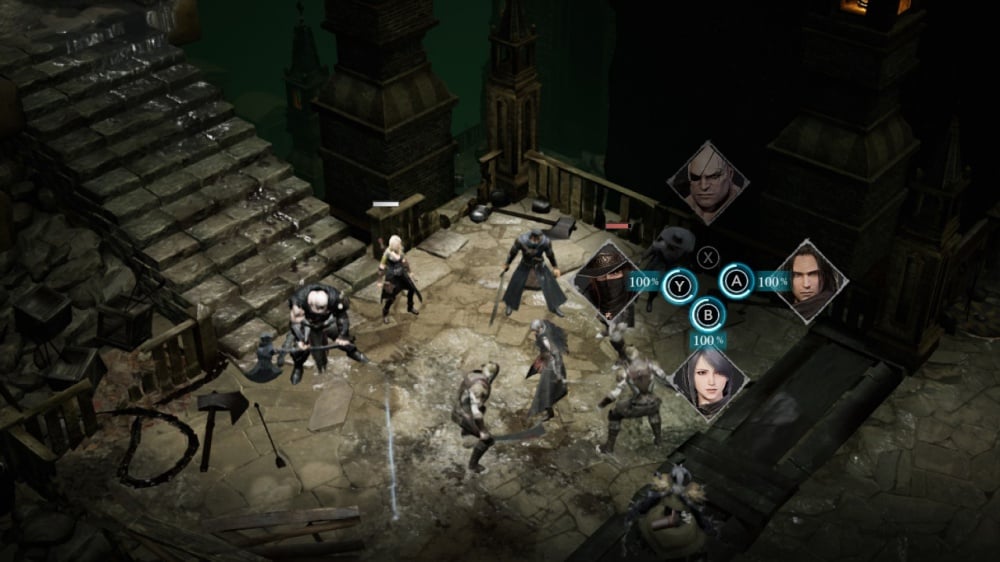 My first impressions of this game were not good. The visuals are bland and, in this Switch version, really rough. The enemies are completely devoid of anything to distinguish them from killer chunks of meat on legs. The difficulty early on is brutally high, and the weapon degradation system makes it feel like you're not just fighting an uphill battle, but you're doing it on roller skates. Considering the pedigree of the people behind this game, including veterans of the Fire Emblem series and Metal Gear Solid, this game came off shockingly poorly in the early going.
I wish I could say that if you stick with it, you'll be well rewarded. But I can't say that. All I can say is that it does get better. Resources become less scarce, the difficult curve becomes a little less sharp, and the plot actually starts to exist. If the first half of the game was as strong as the second half, and was followed by a second half that steps things up accordingly, we might have something here. Instead, we have an assortment of interesting ideas that don't ever really stick together properly. I'll grant that is better than having no ideas at all, but it's also more disappointing.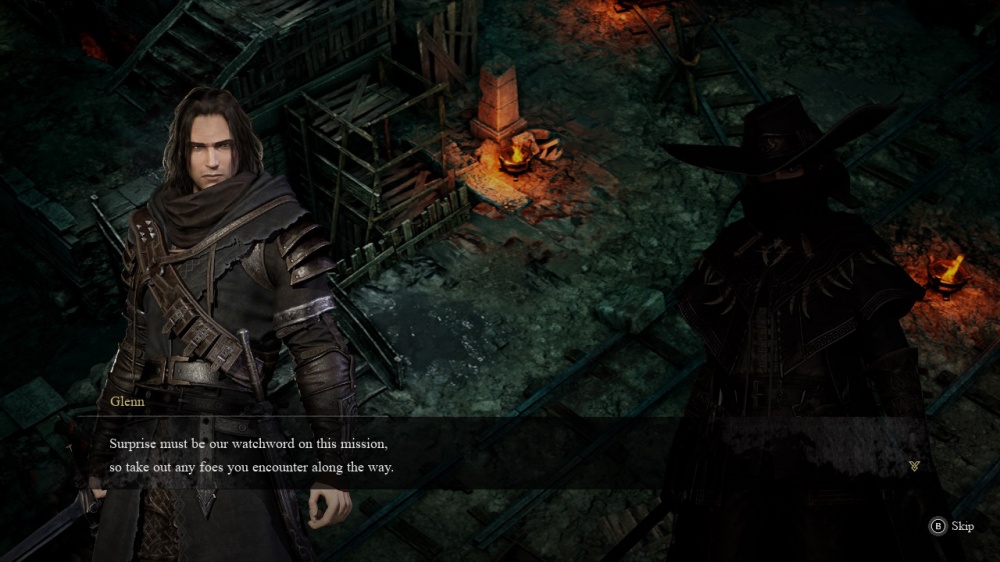 I've played worse turn-based tactical RPGs than Redemption Reapers, and perhaps some of my disappointment was on me for expecting more. But I can't help but feel like there could have been something special here if the story was properly fleshed out and its various design choices worked better together. Instead we have a game that pushes against you in a lot of unpleasant ways, almost to the point where it feels like it wants you to stop playing. With how many solid entries in this genre the Switch has in its library, it's hard to recommend this one with any real vigor.
SwitchArcade Score: 3/5
Lucy Dreaming ($18.99)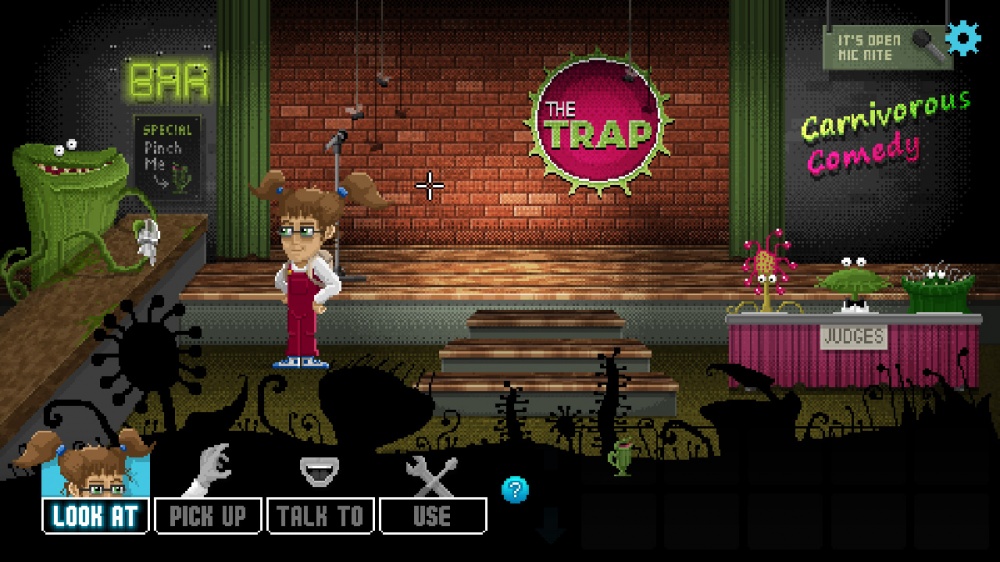 If you like point-and-click style adventure games, in particular the Lucasarts classics, you'll want to give Lucy Dreaming a look. This is a clever, genuinely funny game with a lot of inventive ideas and one of the smoothest difficulty curves I've seen in a game like this in quite some time. It oozes charm, both in its affection for its forbearers and in its own deeply British sensibilities. If you're the sort that loves clicking on things in adventure games just to see what the character will say, you'll be plenty rewarded here. I particularly like how the two sides of the game, the real world and the world of Lucy's dreams, allow it to alternate between more grounded puzzles and wildly abstract ones.
Lucy Dreaming is another fine addition to the Switch's excellent library of point-and-click adventure games. The sense of humor is on point, the story is engaging, the puzzles are fair and well-designed, the presentation is good, and the interface is about as competent as you can get for a game of this sort on a controller. It manages to thread the difficult needle of being a love letter to the genre while still being its own game, and as long as you don't have an issue with adventure games you'll probably enjoy it as much as I did.
SwitchArcade Score: 4/5
New Releases
Dead Cells: Return to Castlevania DLC ($9.99)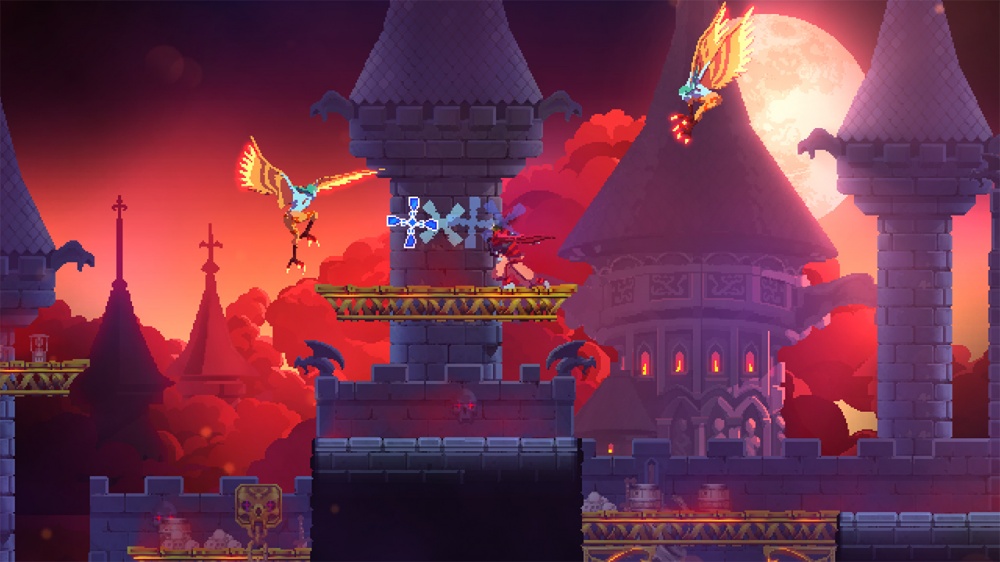 Castlevania is back! Sort of! The latest DLC for the amazing Dead Cells is a fully Konami-endorsed nostalgic trip to the demon castle itself. Aid Richter Belmont by exploring the iconic castle, battling its familiar denizens, and ultimately take down Dracula himself. You can unlock and make use of fourteen different weapons from the series including the Vampire Killer whip, find tasty meat in walls, rock a soundtrack full of Castlevania tunes, find Castlevania character outfits, and even play as Richter himself via a special extra mode. I'll probably have a review of this one soon, so keep an eye out for that.
Scrap Games ($4.49)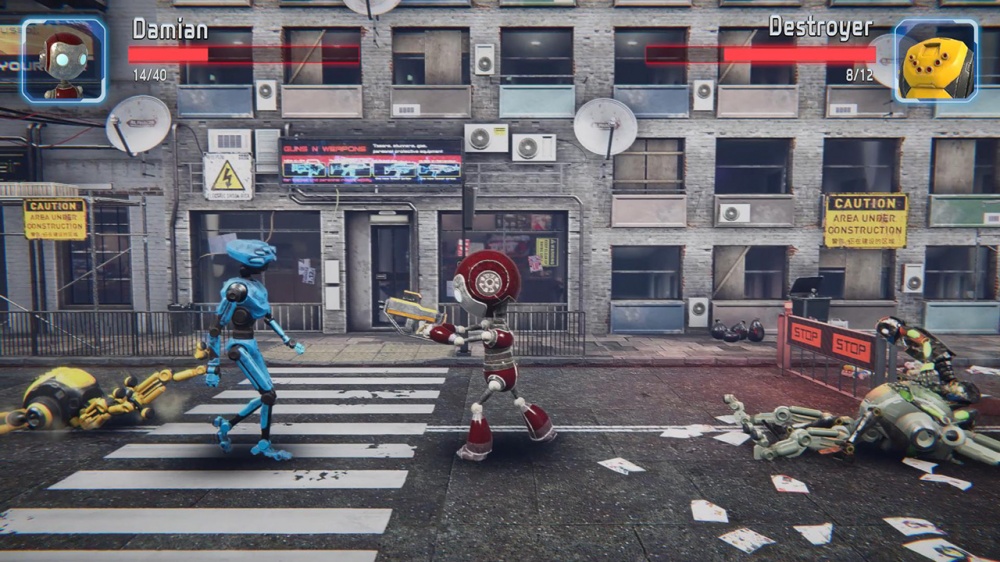 This is a dreadful little beat-em-up game. It puts up the numbers, with twelve stages and eight different characters, and you can upgrade your character as you go. But none of that matters if the gameplay isn't up to snuff, and this just misses the mark completely. The good news is that four bucks will instead buy you a quality beat-em-up from Capcom Arcade Stadium.
Ala Mobile ($14.99)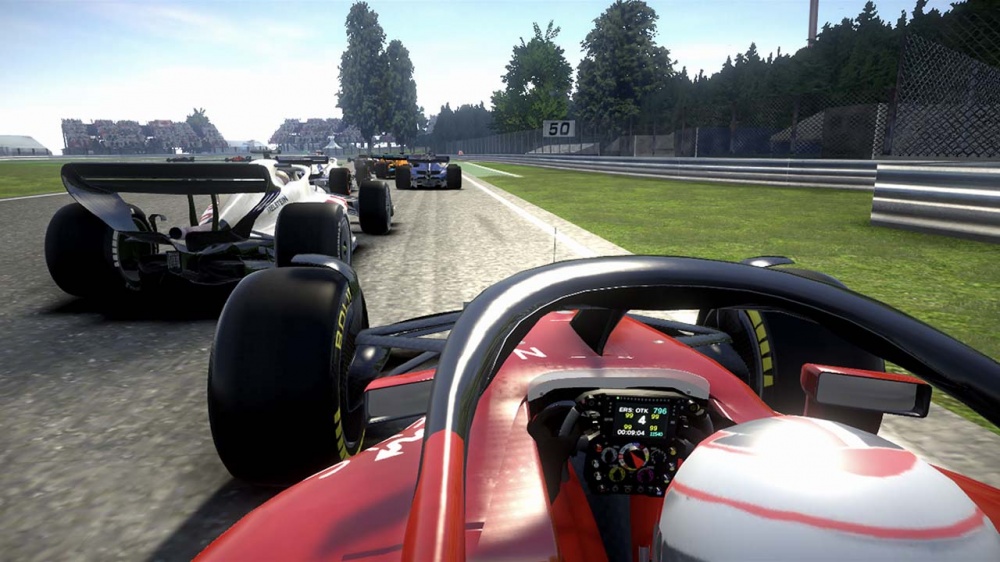 A port of a mobile racer, this is a formula racing game with fifteen tracks to race on, ten different teams to choose from, and online multiplayer for two players. It promises "everything you can desire from a racing game" and that feels like a big swing. It seems well-liked enough on mobile, but it's also seven times cheaper there. Almost worth dropping the two bucks there to see if you like it well enough to buy it here for fifteen.
inquiry for justice ($1.50)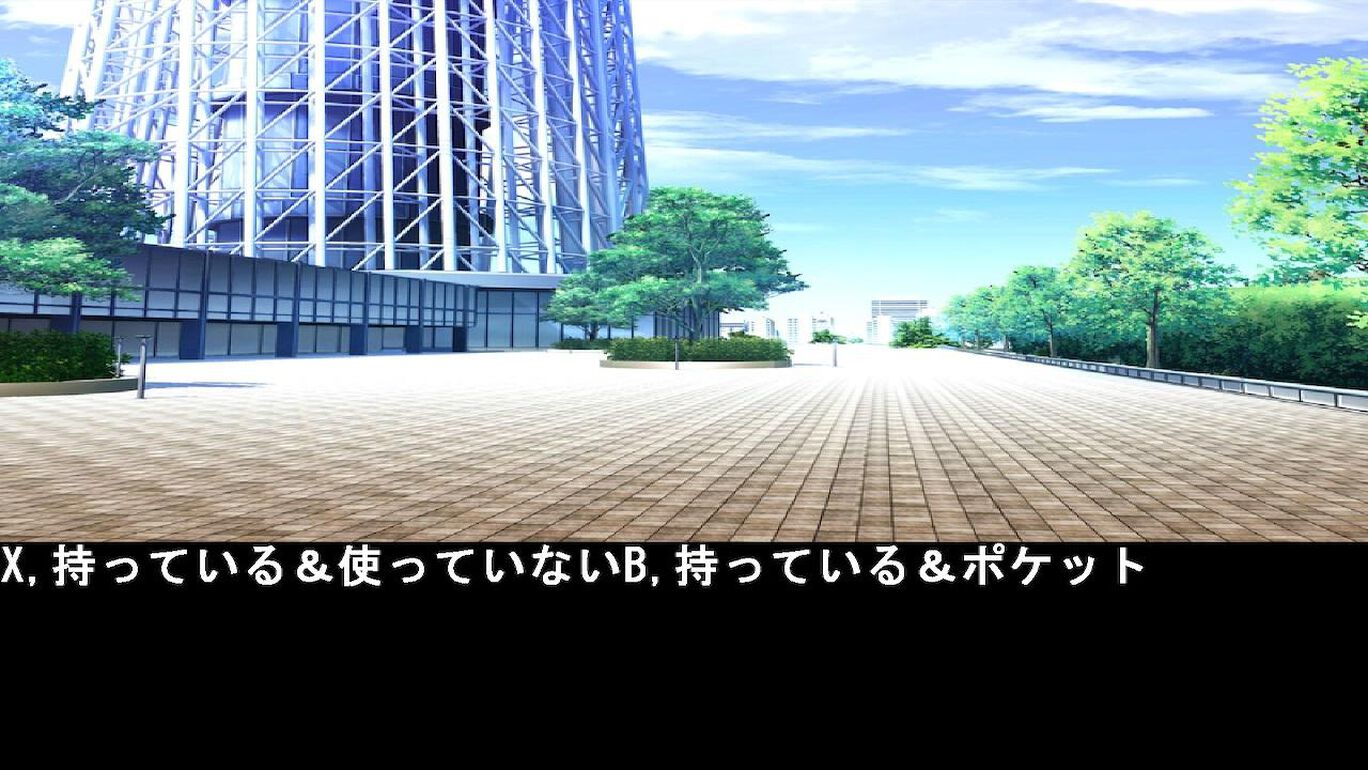 A text-heavy visual novel with only Japanese language support. Not much good unless you can read Japanese. Even if you can, I'm not sure it's worth your time even if the price is low.
Sales
(North American eShop, US Prices)
Not too much yet today, but there are some sales on the Hatsune Miku puzzle games, Terarin's shooters, and the excellent Dungeons of Dreadrock to consider. It's your last shot to grab No Man's Sky at its current discount, though I imagine it will come back around some day.
Select New Games on Sale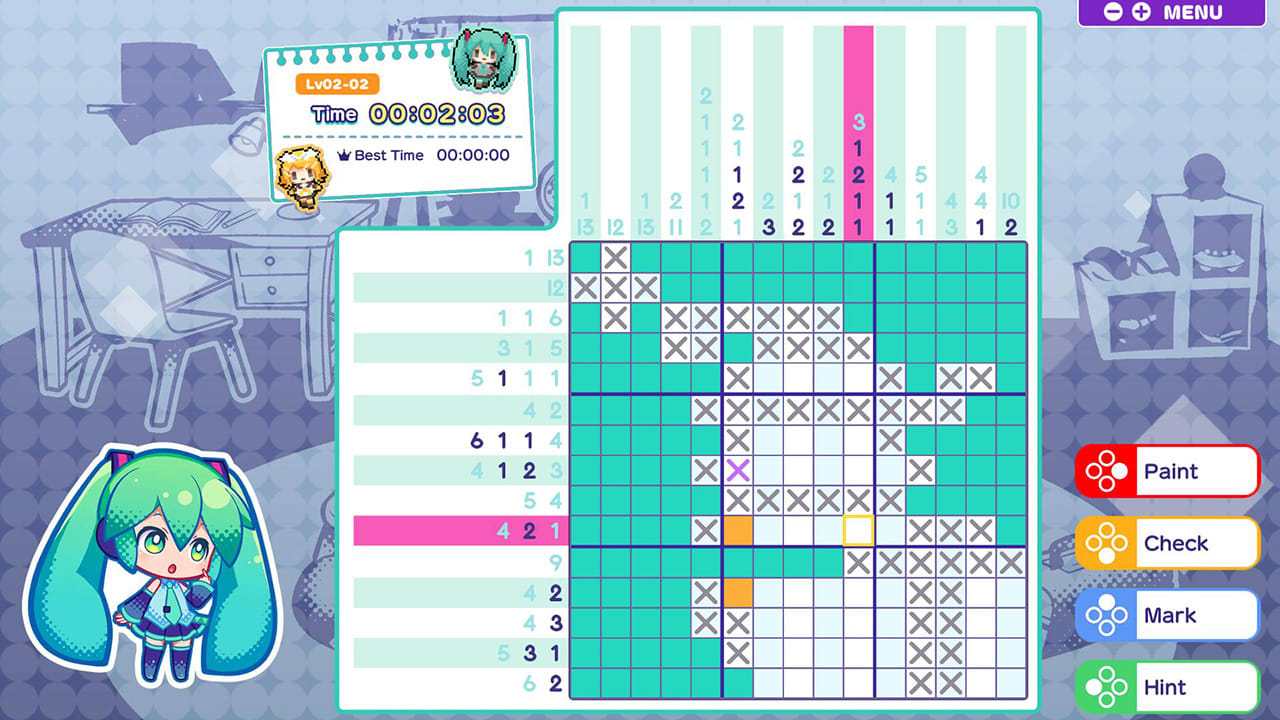 Hatsune Miku Logic Paint S ($8.54 from $14.00 until 3/12)
Hatsune Miku Tamagotori ($8.54 from $14.00 until 3/12)
Hatsune Miku Jigsaw Puzzle ($8.54 from $14.99 until 3/12)
Right and Down ($5.99 from $9.99 until 3/12)
Sotano ($1.99 from $4.99 until 3/13)
Dungeons of Dreadrock ($2.49 from $10.00 until 3/20)
Raging Blasters ($10.29 from $14.70 until 3/24)
Gemini Arms ($6.64 from $9.49 until 3/24)
Missile Dancer ($6.99 from $9.99 until 3/24)
Drift & Drive ($7.79 from $12.99 until 3/24)
Gunman Tales ($5.59 from $6.99 until 3/24)
Scar of the Doll ($6.59 from $9.99 until 3/24)
Green Soldiers Heroes ($1.99 from $20.00 until 3/24)
Secrets of Light and Shadow ($11.25 from $15.00 until 3/25)
Sales Ending Tomorrow, Tuesday, March 7th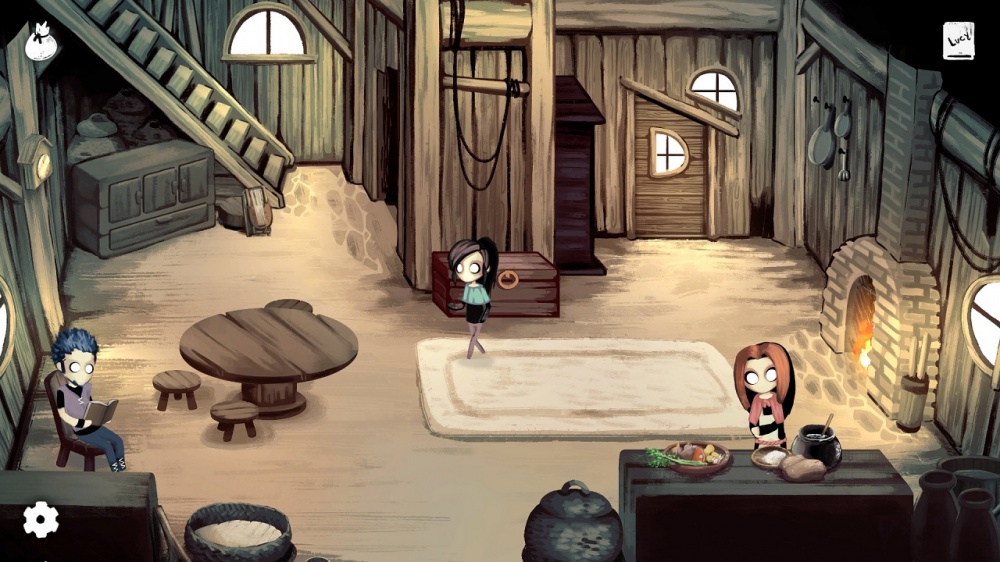 Children of Silentown ($14.99 from $19.99 until 3/7)
Divinity Original Sin 2 DE ($24.99 from $49.99 until 3/7)
Eldest Souls ($6.99 from $19.99 until 3/7)
Harmony's Odyssey ($9.74 from $14.99 until 3/7)
No Man's Sky ($44.99 from $59.99 until 3/7)
Roki ($5.59 from $19.99 until 3/7)
Rolling Car ($1.99 from $7.99 until 3/7)
Tails of Iron ($8.74 from $24.99 until 3/7)
The Last Campfire ($2.99 from $14.99 until 3/7)
ToeJam & Earl Back in the Groove ($2.24 from $14.99 until 3/7)
UnderDungeon ($1.99 from $13.99 until 3/7)
That's all for today, friends. We'll be back tomorrow with more reviews, more new releases, some sales, and perhaps some news. I'm almost done with the little translation project I'm working on, and I'm looking forward to having my evenings back for a little while before starting on the next one. I hope you all have a marvelous Monday, and as always, thanks for reading!