NINTENDO
Pokemon Sleep Awakens As Part Of Pokemon Day Announcements – News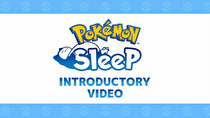 Along with everything else from the Pokemon Presents.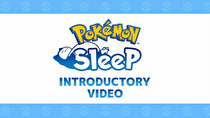 Other announcements from today's Pokemon Presents:
Pokemon Sleep, originally announced in 2019, was re-revealed today and is targeting a July launch. The app will track sleep in different modes, with Pokemon displaying different sleep methods; it will be compatible with a new version of the Pokemon Go Plus accessory that will rest on the pillow of the user in lieu of their smartphone.
Pokemon Home will be updated in "early 2023" for Scarlet and Violet support; players will be able to transfer received postcards from Pokemon Go into the game for special encounters of the Pokemon Vivillon, while the senders of the postcards will receive opportunities to catch the coin form of Gimmighoul.
A new stop-motion animated series produced in conjunction with Netflix, "The Pokemon Concierge" was announced though no release window was given.
Classic versions of the Pokemon Trading Card Game will be released in a premium format; more details will be given on these at this summer's Pokemon World Championships (August 11 – 13)
Pokemon Unite has added the box mascot of Pokemon Sword, Zacian, as a playable character.
Pokemon Cafe Remix will offer the option to "hire" the starters of Pokemon Scarlet and Violet later today.
Pokemon Masters EX is adding new versions of the rivals of Pokemon Sword and Shield – each one representing a different Galarian legendary bird (Bede/Articuno, Hop/Zapdos, Marnie/Moltres).