MOBILE
Plague of Lies', 'Wrath of the Gods', 'Gomorrah' and More – TouchArcade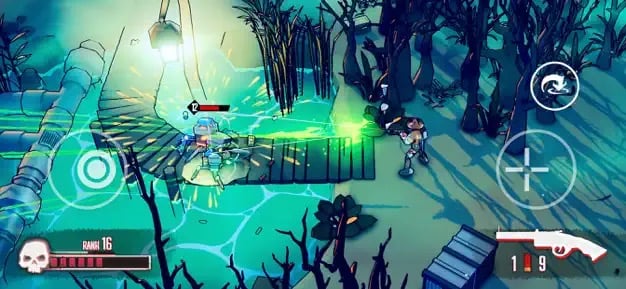 Each and every day new mobile games are hitting the App Store, and so each week we put together a big old list of all the best new releases of the past seven days. Back in the day the App Store would showcase the same games for a week, and then refresh those features each Thursday. Because of that developers got into the habit of releasing their games throughout Wednesday or very early Thursday in order to hopefully get one of those coveted features spots. Nowadays the App Store refreshes constantly, so the need for everyone to release all on the same day has diminished. Still, we've kept our weekly Wednesday night format as for years that's the time people knew to check TouchArcade for the list of new games. And so without further ado please check out the full list of this week's new games below, and let us know in the comments section which games you'll be picking up!
---
Dust & Neon (Free)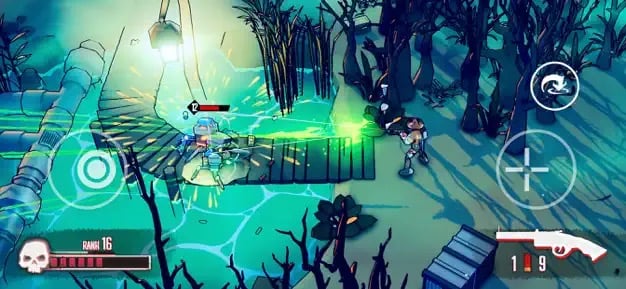 iTunes Description
Load 'em up, Gunslinger. Find the loot, kill the boss. You're a Wild West cyborg fighting an army of robots in this futuristic, action-packed shooter.

In a futuristic Wild West, robots that were once designed to help with life have taken over the planet, threatening humans. You play as the Gunslinger, the baddest in the Old West, cloned back to life by a mad human scientist to fight off the robot oppression. Dust & Neon is a classic top-down, twin-stick shooter with RPG progression and influences from the roguelite and looter shooter genres.
Forum Thread: Dust & Neon (by David Marquardt Studios and Rogue Games)
---
Farmer Against Potatoes Idle (Free)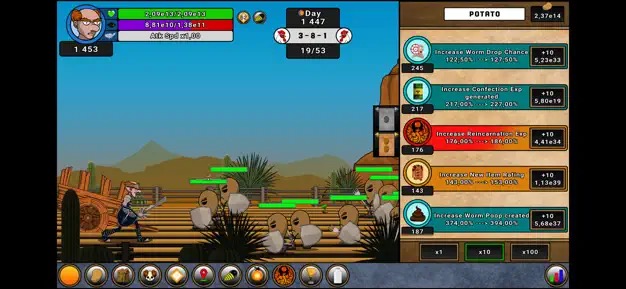 iTunes Description
With a past shrouded in mystery, that wakes up in the middle of a field and is attacked by a horde of mutated Potatoes. With no one else in sight, he takes it upon himself to try and keep the evil infestation in check.
Forum Thread: Farmer Against Potatoes Idle (by Oni Gaming)
---
Frösch (Free)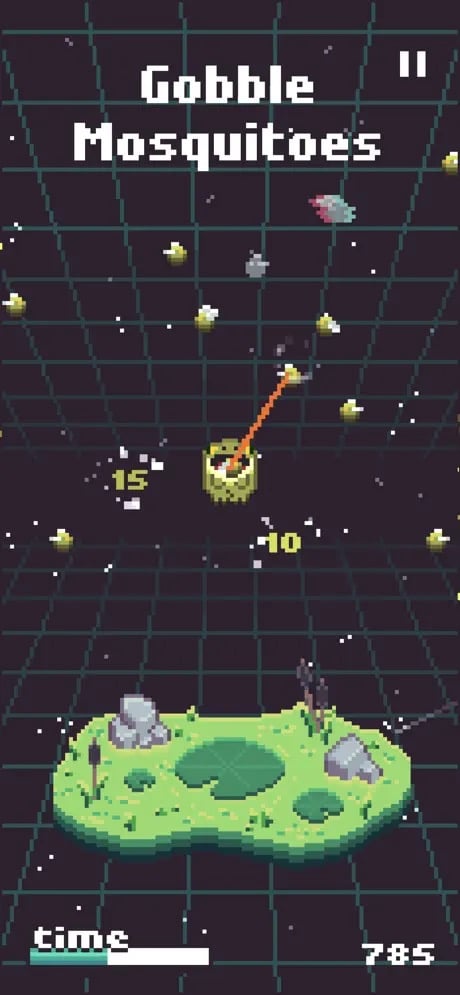 iTunes Description
Gobble mosquitoes, dodge storks, live the frog life.

No pesky ads.
Forum Thread: Frösch (by Stefan Villiger)
---
Gomorrah ($2.99)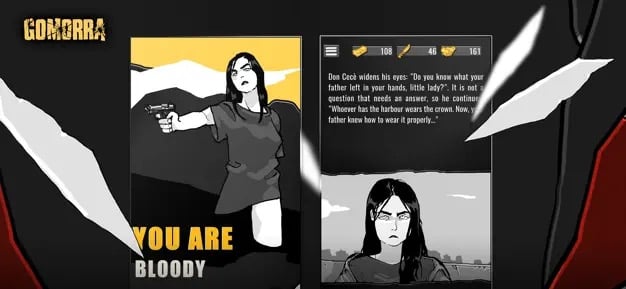 iTunes Description
Become the next crime syndicate boss in a dark and suspenseful narrative RPG about an Italian mafia family, where morality is tested with every branching decision.

Set in the suburbs of the Italian city of Naples, Gomorrah is a twisted story of the blurred lines between good and evil.

You are Nina, the daughter of mafia boss Sergio Miniero. On the night of your 18th birthday, you miraculously survive a violent attack at your party, but your father is ruthlessly killed.
Forum Thread: Gomorrah (by 34BigThings)
---
Long Nose Dog (Free)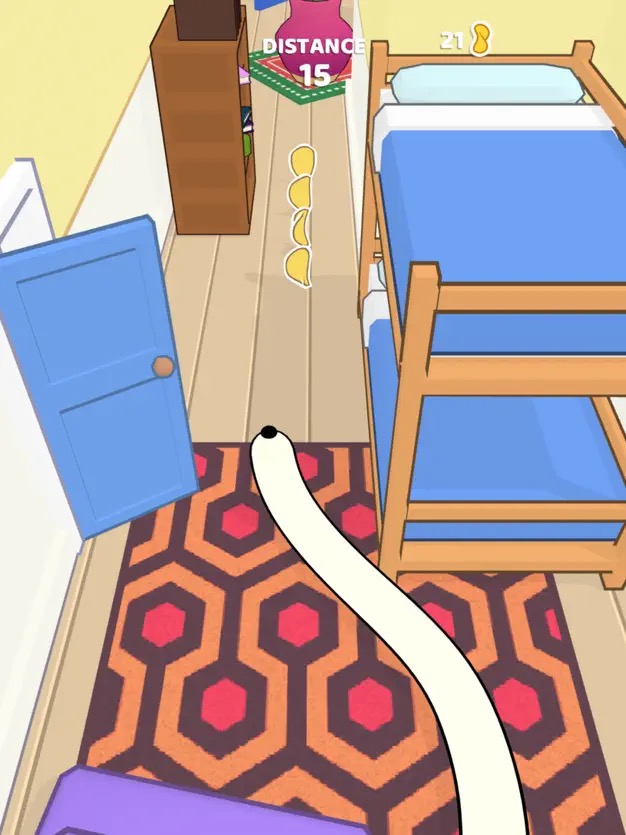 iTunes Description
A game about the long nose borzoi dog.
Be the best of all dogs and grow your nose far and beyond.
Long Nose Dog is an endless running game where you play as a borzoi and stretch your nose through an amazing adventure.
Eat all the chips and unlock your favorite dog.
How long is your nose?
Forum Thread: Long Nose Dog (by Tapmen)
---
Not Not 2 (Free)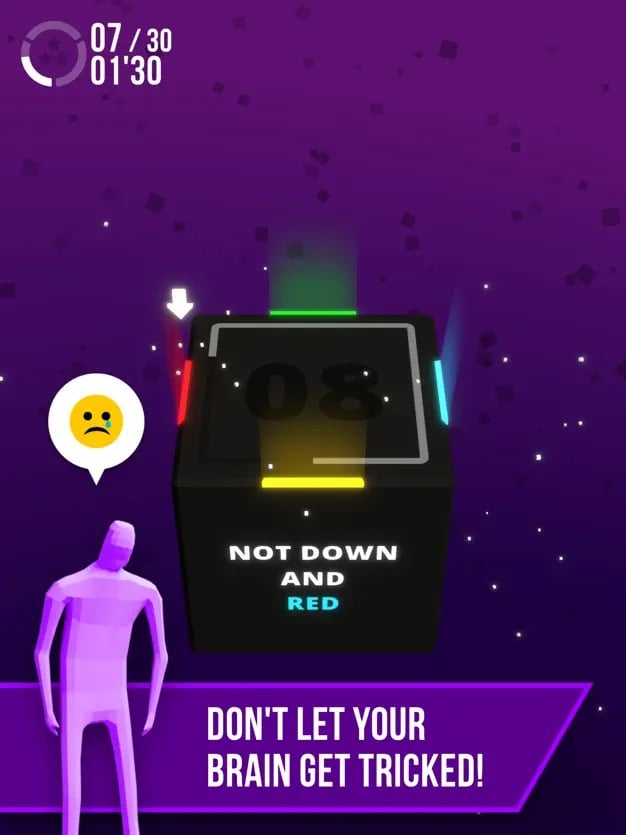 iTunes Description
HOW TO PLAY:
• Read the instructions written on the cube
• Swipe your finger (or not!) towards the correct direction following these instructions
• Solve as many puzzles as you can to maximize your score and rewards!
• Be careful about the time limit and don't let your brain get tricked!
Forum Thread: Not Not 2 (by Alternative Shift)
---
Random Dice: GO (Free)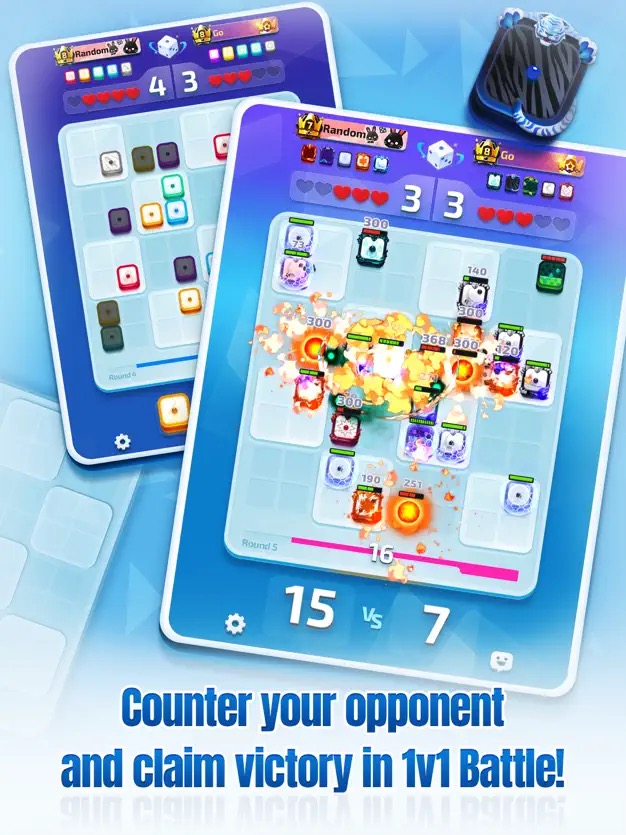 iTunes Description
Claim victory by countering the opponent's strategy and placing the right Dice in the right place. Always think strategically about your next move. There are no weaker or stronger Dice, only Dice with unique skills and traits.
For example, there is the Wind Dice, which can attack faraway targets with small damage, and the Sword Dice, which can attack only nearby targets but with greater damage.

Come up with a unique strategy with the Dice and claim victory! Don't miss out on the excitement every moment! With various game modes to play, you won't have a chance to get bored!
Forum Thread: Random Dice: GO (by 111%)
---
Space Love (Free)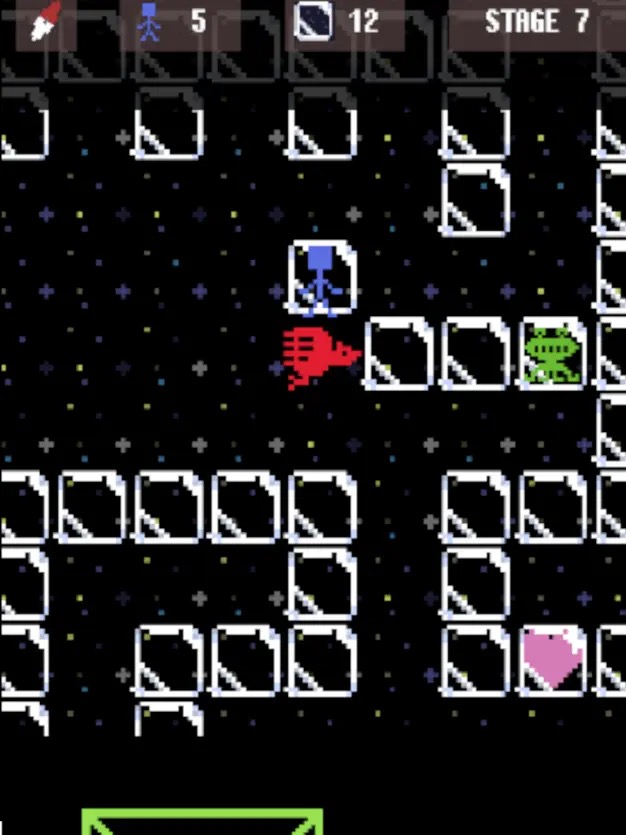 iTunes Description
No turning back! This is a retro maze game where you wander through the universe in search of your lover.
Be careful not to fall off the blocks and reach the goal.

The adventure begins as you search for the only true love in the universe.
Try not to fall off the paved blocks and reach your lover!
Can you reach the goal while avoiding various aliens?
Use the items that fall along the way to help you clear all 30 stages!
A blessed ending awaits you!
Feel the love of the universe!
Forum Thread: Space Love (by Tanisu Games)
---
SUBNET ($2.99)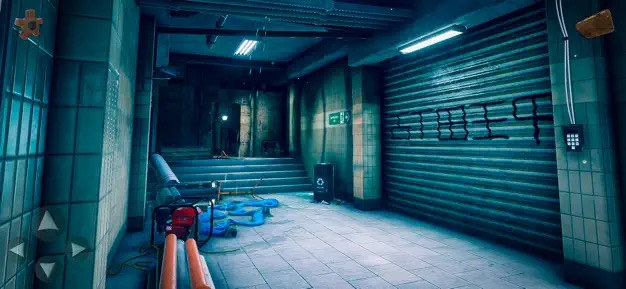 iTunes Description
Embark on an exciting escape room adventure as you attempt to stop the drkFORCE subway exploit! Test your detective skills and solve the puzzle as you race against time in the heart of the city. A new hacker group, drkFORCE, has caused a cyber attack on the subway, causing chaos and disruption, but you've been called in to track down the hackers and uncover their plan.
Forum Thread: SUBNET – Escape Room Adventure (by M9 Games)
---
Ultimate Sackboy (Free)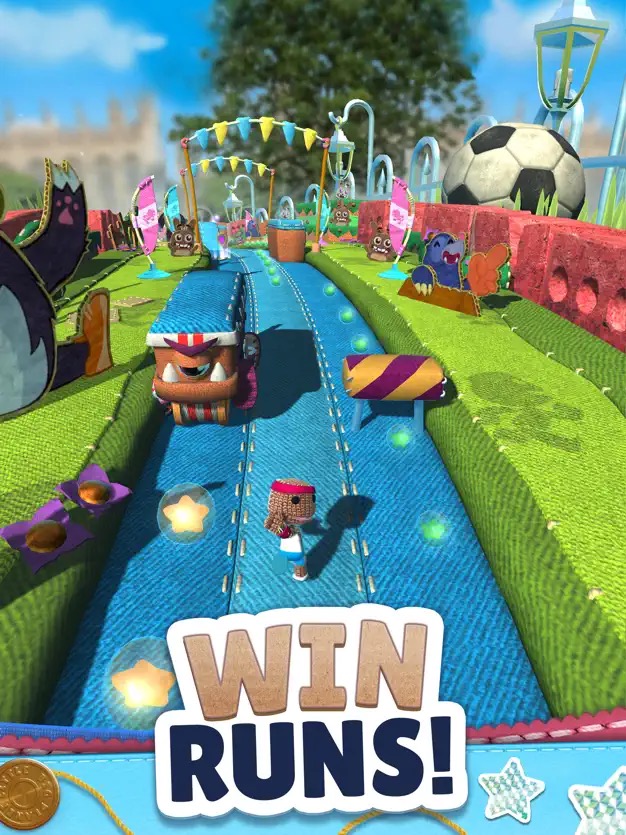 iTunes Description
PLAY AS ICONIC HERO SACKBOY as he takes on the legendary Ultimate Games, the most prestigious – and craziest – obstacle racing tournament in all of Craftworld! Can you slide, dodge and weave past classic Sackboy enemies, surpass your rivals to win cool prizes – all while lookin' stylish!?

SWIPE TO DODGE, SLIDE, JUMP in this super-competitive runner challenge! Use precise timing, fast reactions, and a little smarts to think ahead and beat all challengers! Can you collect the most Bubbles to win? As you progress, you will unlock more Tiers – allowing Sackboy to explore a variety of awesome tracks, from the vibrantly stitched race tracks to the paper-crafted library halls!
Forum Thread: Ultimate Sackboy (by Exient)
---
Ultra Blade ()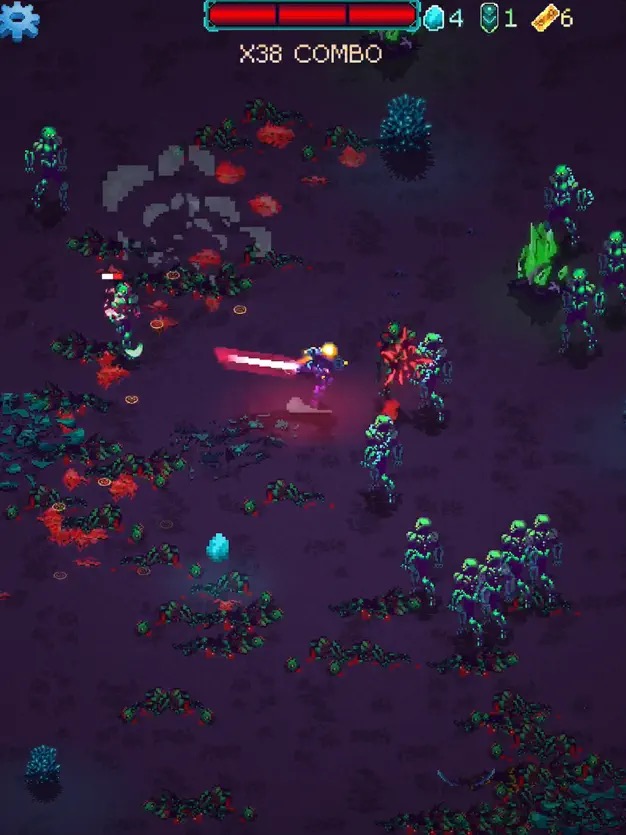 iTunes Description
Defend Mankind's last city from the endless hordes of darkness! Ultra Blade is a horde survival RPG with rogue-lite progression elements. Build new heroes to take on new challenges while cutting through 1000s of foes at once. New heroes unlock new powers, making runs more dynamic the more you play.

Drag to move and auto attack, release to execute a heavy attack. Swipe to dodge. The controls are simple, but the real complexity is in how you build your champion. Infuse flaming bolts into your bow, generate earthquakes with your slashes, or summon blizzards with your shield- the possibilities are almost limitless.
Forum Thread: Ultra Blade (by Kyle Barrett)
---
Vendir: Plague of Lies (Free)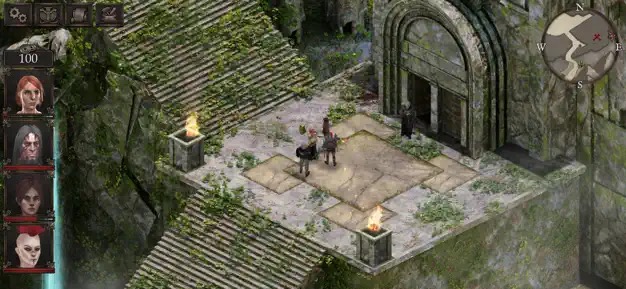 iTunes Description
Vendir: Plague of Lies is a classic party-based RPG with a deep storyline and synergy-heavy combat. Look forward to many hours of gameplay filled with memorable characters, intense battles, deep and engaging quests, character skills, and gear progression in the vein of old-school RPGs of the late 90s and early 2000s.

A dynamic and immersive world brimming with the "old school vibes" of CRPG classics
Explore a tactical RPG set in a dark fantasy world. Can you escape the wrath of King Elrik and save the kingdom?
Forum Thread: Vendir: Plague of Lies (by Early Morning Studio)
---
Wrath of the Gods (Free)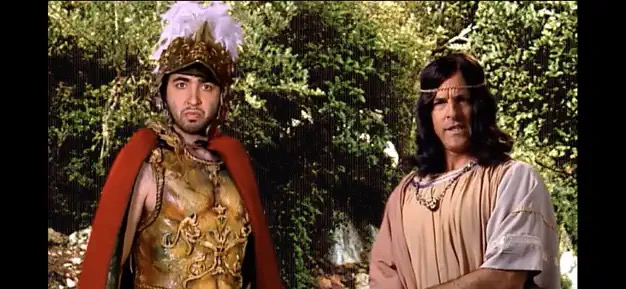 iTunes Description
Take the role of a hero on a quest to regain your kingdom. In this photo-realistic adventure game based on Greek myths, you'll explore over a hundred scenes created from original photographs of Greece. Fight monsters, encounter colorful live-action characters, and match wits against challenges based on the exploits of the greatest heroes of all time. Like Hercules, you fight the Hydra, like Daedalus, you build wings to fly, and like Theseus, you challenge the Minotaur in the heart of the labyrinth.
Forum Thread: Wrath of the Gods (by Mythweb)
---