PC
BenQ Mobiuz EX480UZ | PC Gamer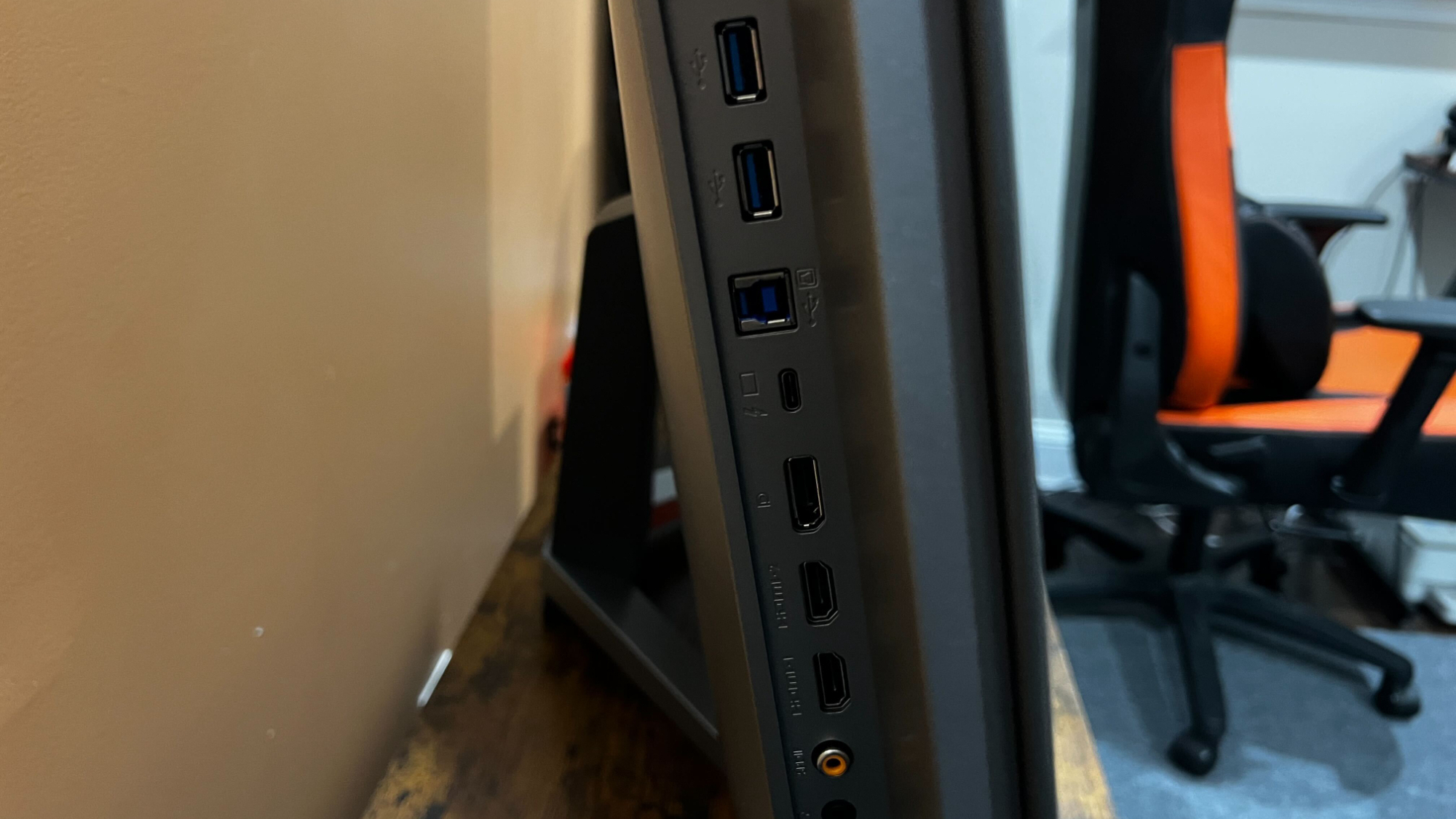 How big is too big for a gaming monitor? Ask a bunch of PC gamers, and the answers will vary. Competitive gamers like 'em small and fast, while immersive gamers tend to go big and colorful. That's why I always found large-format gaming displays so interesting. The BenQ Mobiuz EX48OUZ wants to give you everything you need from a fancy OLED TV with the sensibilities and features of a gaming monitor. 
The EX480US is a massive 48-inch 4K OLED gaming monitor with a refresh rate of 120Hz and HDR10 support. This monster OLED did a great job of making my favorite PC games pop while looking like one of those fancy new TVs. As someone who recently decided to ditch a TV in favor of a big OLED gaming monitor (opens in new tab), I'd been interested to see what else was out there. 
The one big difference between these large OLED monitors and TVs is connectivity. While a DisplayPort is excellent for PC gaming, only two HDMI 2.1 ports limit you if you plan to set this up as a television replacement. I'm probably in the minority since I have about half a dozen HDMI devices when you count all the game consoles and streaming gadgets.
So, ideally, I would have liked an extra HDMI port or two. The EX48OUZ also has two USB 3.0 ports, a 90W USB Type-C downstream port to charge your devices, a USB Type-B port, and a S/PDIF jack. Not the worst loadout then, and that downstream port meant I could charge the Steam Deck (opens in new tab).
BenQ Mobiuz EX480UZ specs
Screen size: 48-inch
Resolution: 3,840 x 2160
Brightness: 450 nits peak brightness
Response time: 0.1ms GTG
Refresh rate: 120Hz
Viewing angle: 178° H&V
Contrast ratio: 135000:1
Features: 98.5% DCI-P3, adaptive sync, 1x DisplayPort 1.4, 2x HDMI 2.1, 1x USB Type-C, 1x USB 3.0, Remote, KVM, HDRI Hotkey, Built-in speaker
Price: $1,799  (opens in new tab)
The ergonomics of the Mobiuz aren't great as a PC monitor. The legs take up a lot more space than I'd like, so think again if you had the notion of setting this up on a desk unless you have a freakishly large workspace. There's a limited tilt on it, so I can see an issue with finding the most comfortable viewing angle outside of some creative VESA mounting. 
Ideally, you want space between your face and a monitor of this size, but the sheer vastness of the Mobiuz means there's no way to safely push it back without it falling off your desk. A square stand could have given me an extra few inches of usable space. I can only imagine what working a full day using this display so close would make your eyes feel like. I did use it for a few hours to do some writing and gaming, and sitting so close to it gave me issues with text readability, even with text scaling applied. 
You'll often hear the phrase 'amazing picture quality' when talking about OLED monitors, which is true in this case. Additional features like ergonomics and ease of use will set the stellar ones apart from the rest, though, since many of the OLED panels of these larger gaming monitors will more or less be similar in performance.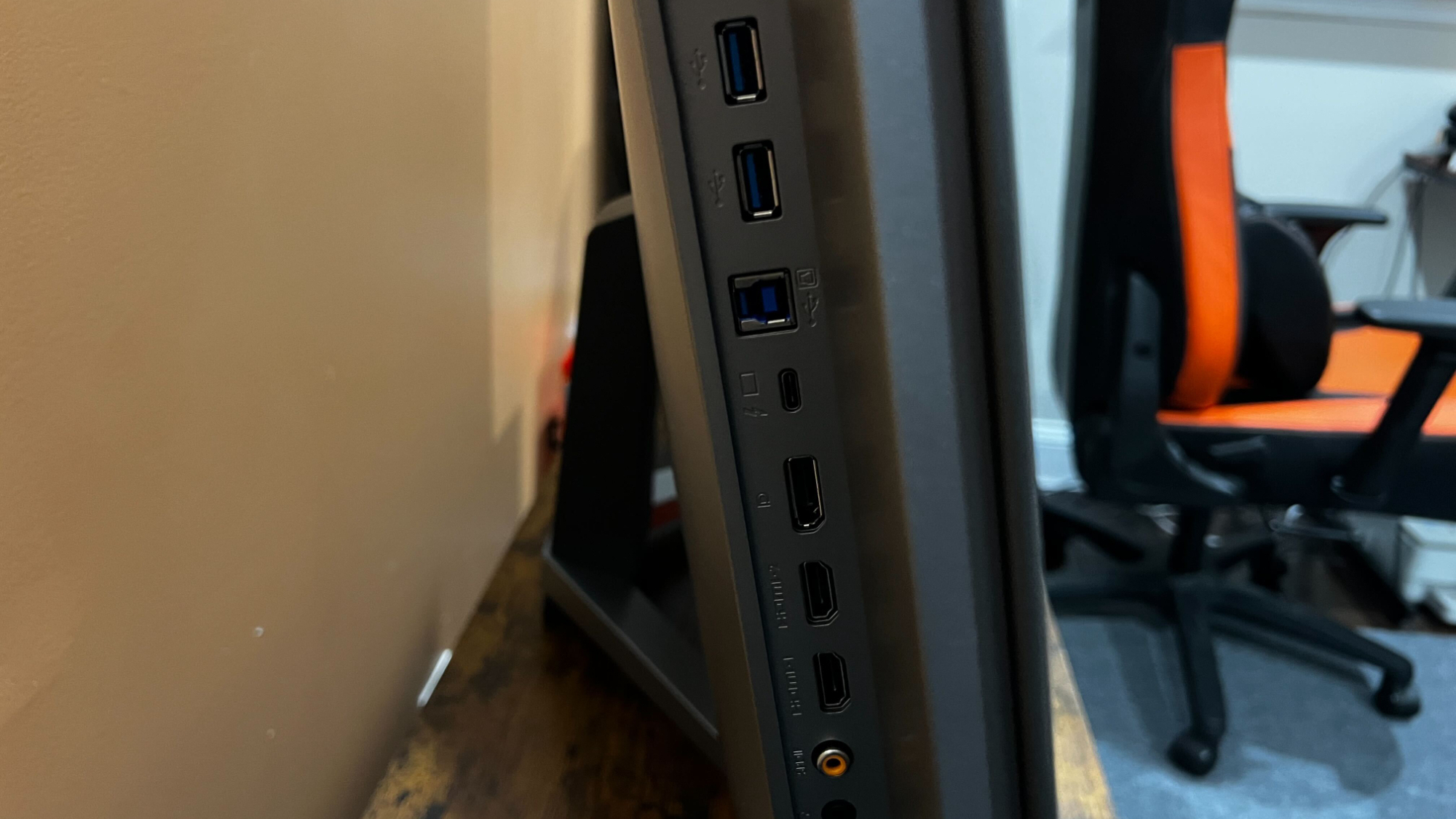 That said, the Mobiuz deserves some praise in the looks department. I recently built myself an RTX 3080-powered gaming PC, so I've been going back to games I thought looked incredible on PC. I can confirm that Spider-Man: Miles Morales (opens in new tab) looks fantastic on this monitor. Watching Miles thwip around New York City in 4K at 120Hz never gets old, or diving deep into Freelancer mode in Hitman. Though, using that HDR10 mode has been pretty hit or miss on some PC games. I tried Spiderman, Hitman 3, and Gears V, all games with excellent HDR content, which look fine on the Mobiuz. The contrast did feel a little off in Hitman and Gears in darker areas, but it didn't ruin the vibe. 
I also played a few hours of HiFi Rush (opens in new tab), Tango Gameworks' quirky and vibrant rhythm action game, which proved to be a nice showcase for the monitor's color range. At moments, it felt like watching a Saturday morning cartoon. If you're an OLED skeptic (some do exist), seeing a game like this in action would definitely make you understand why we are all infatuated with OLED displays.  
At first, I wasn't amazed by the speaker bar at the bottom of the EX480US. I thought it seemed distracting, but eventually, it did grow on me. Mainly because it sounds surprisingly good for a gaming monitor speaker. The 2.1-channel speaker with a built-in 10W sub provides a decent enough soundscape and gives the Mobiuz some personality and visual flair—something I wish my Aorus OLED (opens in new tab) had instead of a dinky pair of legs.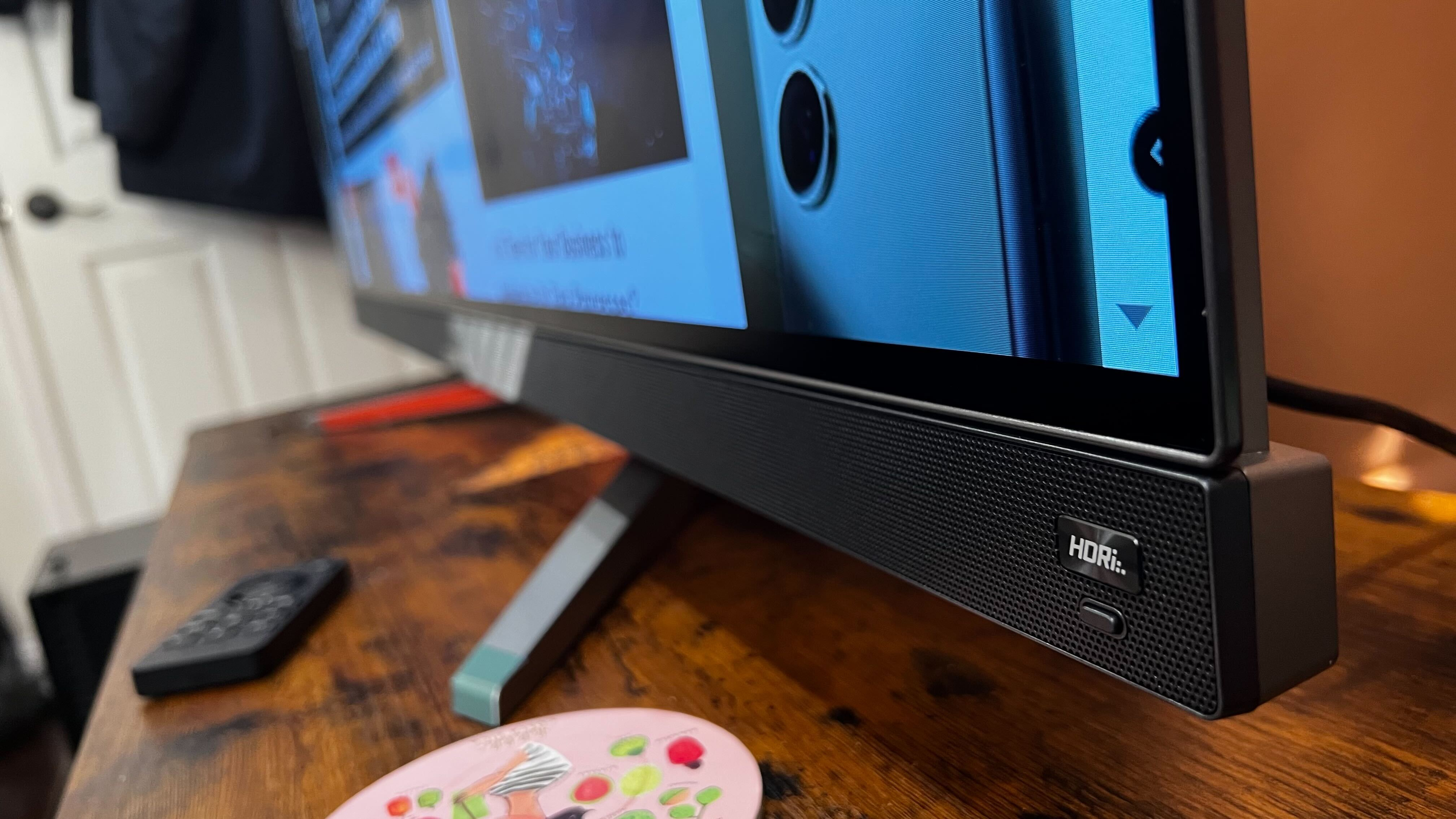 The thing that really gave me pause is the price tag. The Mobeius retails for $1,699 though I have seen it drop down to $1,400 over the last few weeks. If you're comparing it to OLED gaming TVs of that size, LG CG 1 is cheaper at $1300 and often discounted for a lot less than that and offers all the apps and 'TV' features out of the box.
The BenQ Mobiuz EX480UZ is yet another large OLED that looks incredible and games amazingly, though it's a little impractical (and expensive) to recommend for most PC gamers. I love the picture quality and speedy response time, but its price and unimpressive HDR keep it from being a great monitor. 
The rise of sizable 1440p, 240Hz OLED gaming monitors, which we've said often feels like the new sweet spot for PC gaming, is becoming more of a thing. With this being another 4K, 120Hz gaming monitor acting as a TV replacement, the whole thing's starting to feel like more of a novelty. This is a shame because I recently became a large OLED display convert. Big 4K OLED gaming monitors will still have a place in homes and offices for weirdos like me, but maybe not for this price.