PLAYSTATION
Goat Simulator 3 releases November 17, devs discuss naming the game – PlayStation.Blog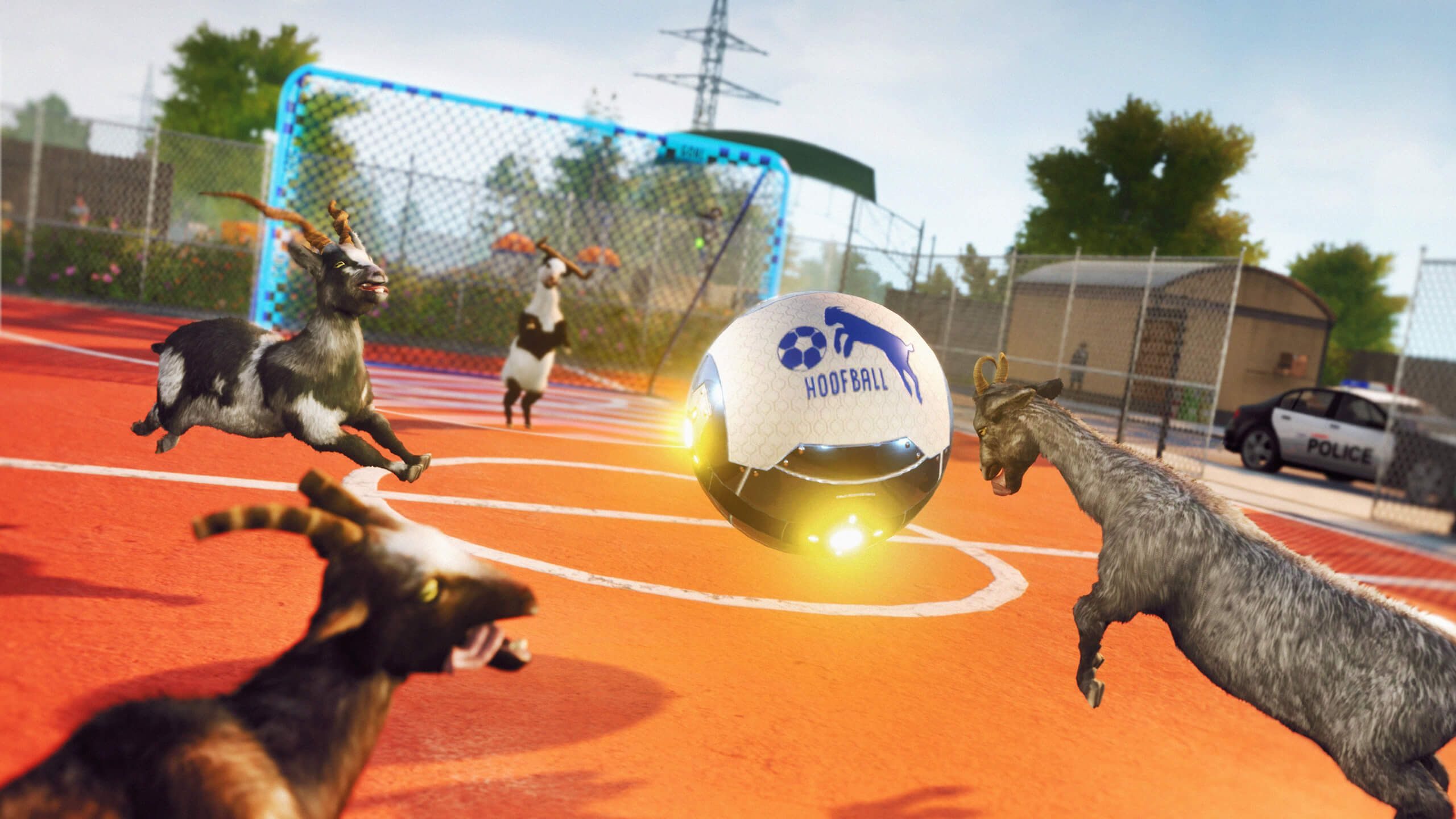 Hi PlayStation players! Exciting news straight from the goat's mouth, Goat Simulator 3 has a launch date! Pilgor and friends will be crashing onto PlayStation 5 November 17. 
We've heard that a lot of people are getting confused by the naming of our game, Goat Simulator 3. Here at Coffee Stain Publishing we wanted to set the record straight and answer the question of why it's called Goat Simulator "3"… Unfortunately we've not managed to get a straight answer from our friends over at Coffee Stain North, the creators of the game. Which isn't totally surprising as they are a bit of a strange bunch.
But in the spirit of transparency and since you asked, here's what we were told by various members of the team, we'll let you decide what to think.  
"There were three goats on the box art" – Rasmus Björk, Community Manager & Cinematographer
"Wait? We didn't make a Goat Simulator 2?" – Olivia Follin, Programmer
"It's been such a long time since Goat Simulator 1 came out that Goat Simulator 2 as a title just didn't encapsulate all the advancements in simulation technology that we've implemented." – Sebastian Zethraeus, Game Producer
"No one likes a sequel" – Driton Gashi, Designer
"Baaaaaaaaa" – Pilgor 
"There was a reason… but I've forgotten.." – Philip Bretschneider, 3D Artist
"Someone from the Publishing team said it and we didn't want to correct them" – Judith Radnitz, Game Producer
"God of War: Ragnarök was already taken" – Santiago Ferrero, Creative Director
"Well it would've been weird if we called it Goat Sim 4" – William Birgersson, Art Director & Level Designer
"It's still just a typo" – Helena Lindström, Community Manager
"The numbers Mason, what do they mean?" – Stuart Docherty, Sound Designer
"None of the above" – Sebastian Eriksson, CEO
"Pilgor does what Gordon't" –  Joar Hedvall, Programmer
What we do know is that Goat Simulator 3 is officially coming out on November 17 and you can pre-order the standard edition now on PlayStation 5 here for a jiggly 'pre-udder' surprise or pick the Digital Downgrade Edition which comes with a selection of remastered items from Goat Simulator. 
We've also revealed a special collector's Goat In A Box Edition (currently available for pre-order in EU and ANZ regions only) for the ultimate goat enthusiasts. Pre-order now and you'll get your own little Pilgor toy to cuddle or keep in pristine condition in the attic and hope it will become valuable someday (Warning: It won't).
Sorry again for the lack of clarity, to make up for it we've got a couple of new exclusive screenshots from the game in the hopes that you'll forgive us
Aggressively assert your own personal style, whatever the occasion.
When you feel the need – the need for speed, Goat Simulator 3 has you covered.