PLAYSTATION
How developers are using PS5's DualSense controller and 3D Audio to make their games more immersive – PlayStation.Blog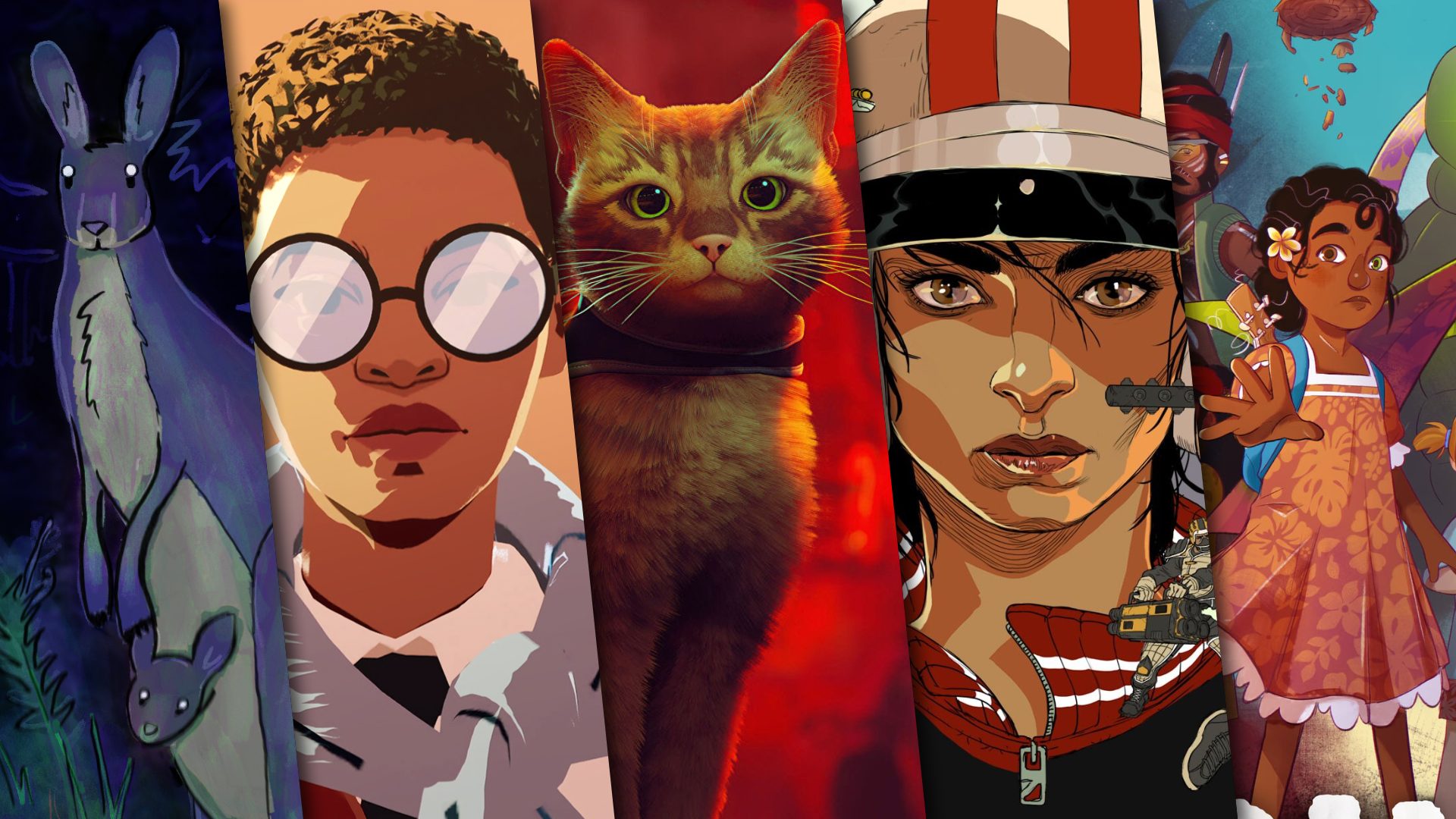 Skate or die. Record the quiet calm of a strange world. Take a feline approach (and perspective) to a cybercity. Intriguing premises are PlayStation bound over the next year thanks to the inventive minds of independent game developers the world over. And these adventures promise to be all the more immersive as the creatives harness the features of PlayStation 5. From the coarseness of a grind vibrating through the DualSense wireless controller to 3D Audio pinpointing incoming threats, here's how a selection of studios intend to reinforce their moment-to-moment gameplay with the power of PS5. 
Stray
Dev: BlueTwelve Studio | Release Date: Out now
Swann Martin-Raget, Producer: Stray is a third-person cat adventure game set in a mysterious cybercity. We made full use of the DualSense controller's capabilities to immerse the player in the feeling of being a cat. Players can press the Circle button at any time to meow in the game and the sound will come out of the game and the controller's speaker. The adaptive triggers have a satisfying amount of pressure to push down on as the cat scratches surfaces like sofas and rugs. When objects like glass bottles are knocked down, players can feel the impact of the cat's little paws through the controller's haptic feedback. Players can even feel the cat purr through the controller when he is sleeping. The DualSense controller makes being a cat even more fun, and we hope that players enjoy exploring and interacting with Stray's world using it.
Rollerdrome
Dev: Roll7 | Release Date: August 16, 2022
David Jenkins Head of Q/A: I really love the DualSense controller and the great little bits of feedback we've worked to give the player through it. From different types of vibration based on what's happening to Kara (landing, grinding, dodging, getting hit), or the audio cues that tell you when your ammo is running low or you're about to get taken out by Sniper, to the different levels of resistance you get when pulling the trigger on each of our weapons (charging the Z-11 in particular).
It all really helps the player to feel like they're skating around the arenas, dodging rockets, grinding rails and picking off House Players, in a way that other controllers simply can't. Everything has this great sense of weight and physicality – especially when something particularly heavy drops into play.
Season: A letter to the future
Dev: Scavengers | TBC
David Boily, Technical Director: Season: A letter to the future is an immersive sensory experience where you travel through, unravel, and record the strange world around you. Players will feel each pedal when biking, feeling the steepness of the hills using the adaptive triggers. We've paired this feeling using DualSense controller's haptic feedback as it emulates the roads and trails you will discover on your journey. And breathe in and record every detail of the world's rich soundscapes using 3D Audio. This really comes together when making your way downhill and can just rely on the momentum of the bike to move you, all while feeling the fresh air go past your ears. These are some of our favorite tools we use in development to invite our players to get immersed in the mysterious world of Season.
Tchia
Dev: Awaceb | Release Date: Early 2023
Phil Crifo, Game Director: We wanted Tchia's gameplay to feel as smooth and intuitive as possible, but we also wanted to build mechanics that players who are super invested would be able to master and become really good at. Tchia's slingshot is a versatile tool that lets players nudge things around the open world and during enemy encounters, but we also have dedicated shooting range challenges in the game. The DualSense controller's motion control technology allowed us to implement a motion-controlled aim-adjustment feature that lets players move the controller to finely adjust Tchia's aiming. We hope this system can be useful to people with reduced finger/thumbs mobility who are unable to execute fast and precise joystick movements. We also find that it is a great feature for people who are less familiar with game controllers or just want an extra level of aiming precision.
Animal Well
Dev: Shared Memory | Release Date: Q1 2023Billy Basso, Solo Developer: Animal Well is a game filled with secrets, some more or less obvious than others. Despite its deceptively simple pixel art style, it's highly detailed and atmospheric. PlayStation 5's GPU enables both the creepy shadows that obscure the landscape as well as the light that shows you the way. The DualSense controller can alert you to subtle cues that your eyes might miss. Perhaps something is lurking in the tall grass. Or seemingly dense growth is actually hollow inside. The 3D Audio may give an indication of a threat—or a hidden secret—nearby. You must rely on all of your senses to uncover all of the mysteries of Animal Well.